Choosing the right playroom storage is a critical component of designing a successful play space for your child. After all, you want them to be able to put away toys after they are done with them, right?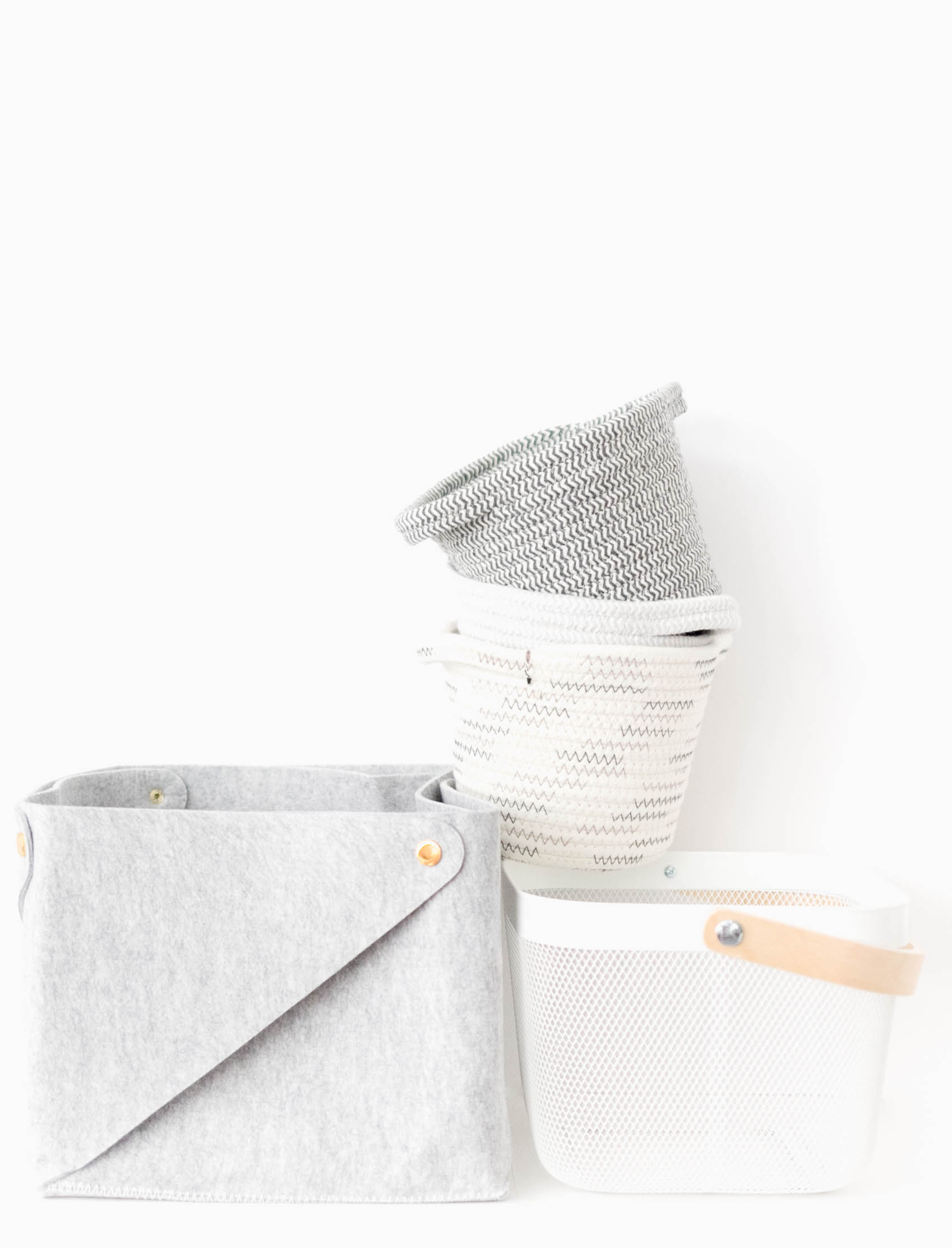 First consider the types of toys your child likes to play with, and the size of those toys. For example, my son loves small cars, so wide slot wire bins wont work for us. Instead I opt for closed in baskets/bins, or mesh wire baskets to hold said toys. Consider the size and amount of toys too. Will you need a large storage basket/bin, or will a smaller one work? How many baskets/bins will you need? Once you get that out of the way you can move on to the fun part. Finding stylish and budget friendly playroom storage!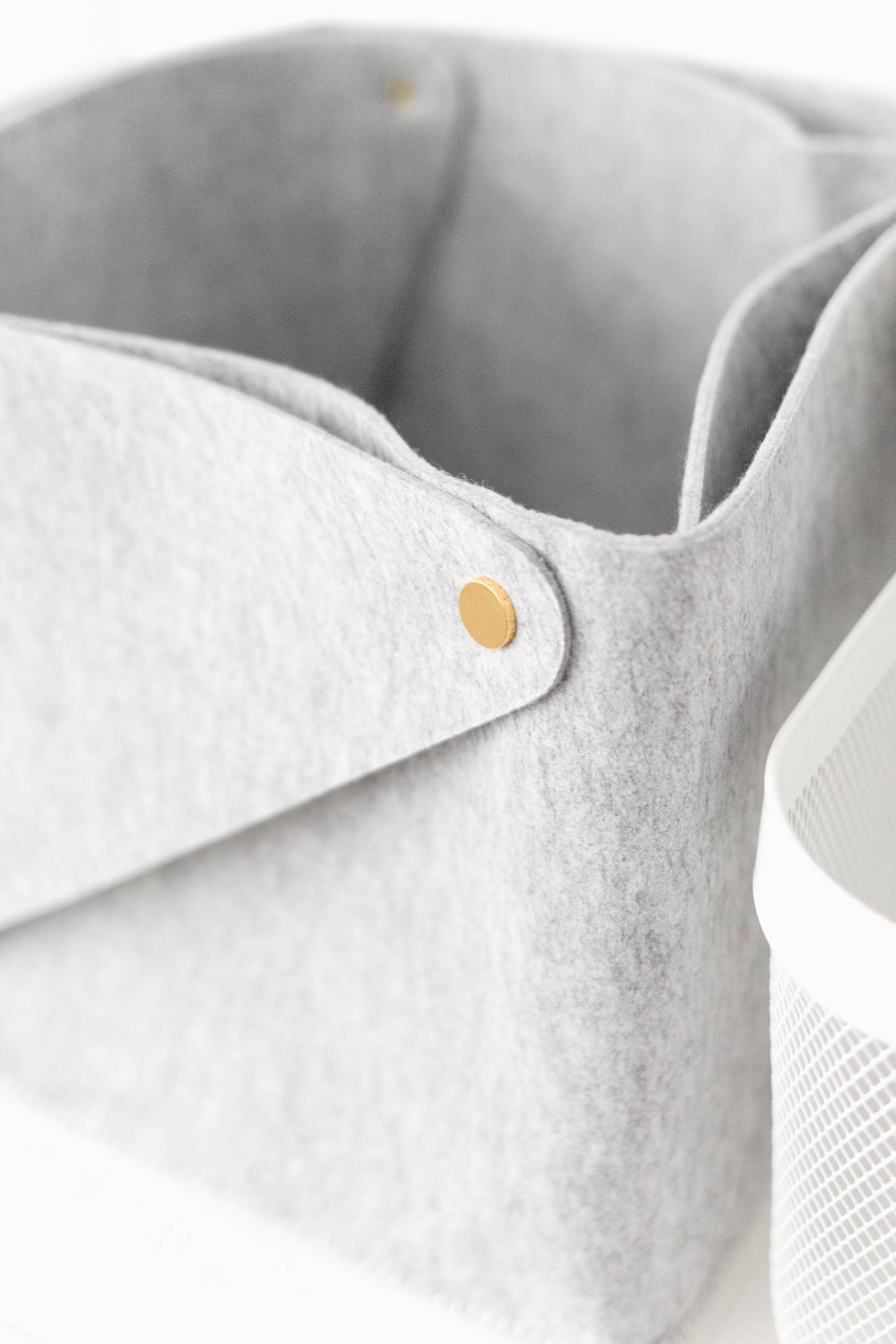 These days kids have so many different types of toys, and as I've found they can accumulate quite a few of them too. That's where budget comes into play. Who wants to spend more on the storage than the actual toy? I'm always browsing the Land of Nod, and Pottery Barn Kid's catalogs for storage, and finding the cutest most stylish options, but then I look at the price and unless it's on sale, rarely do I purchase from them. Instead I take it as inspiration and search for similar items on sites such as IKEA, Target, and Wayfair. There are many others too, you just have to keep an eye out.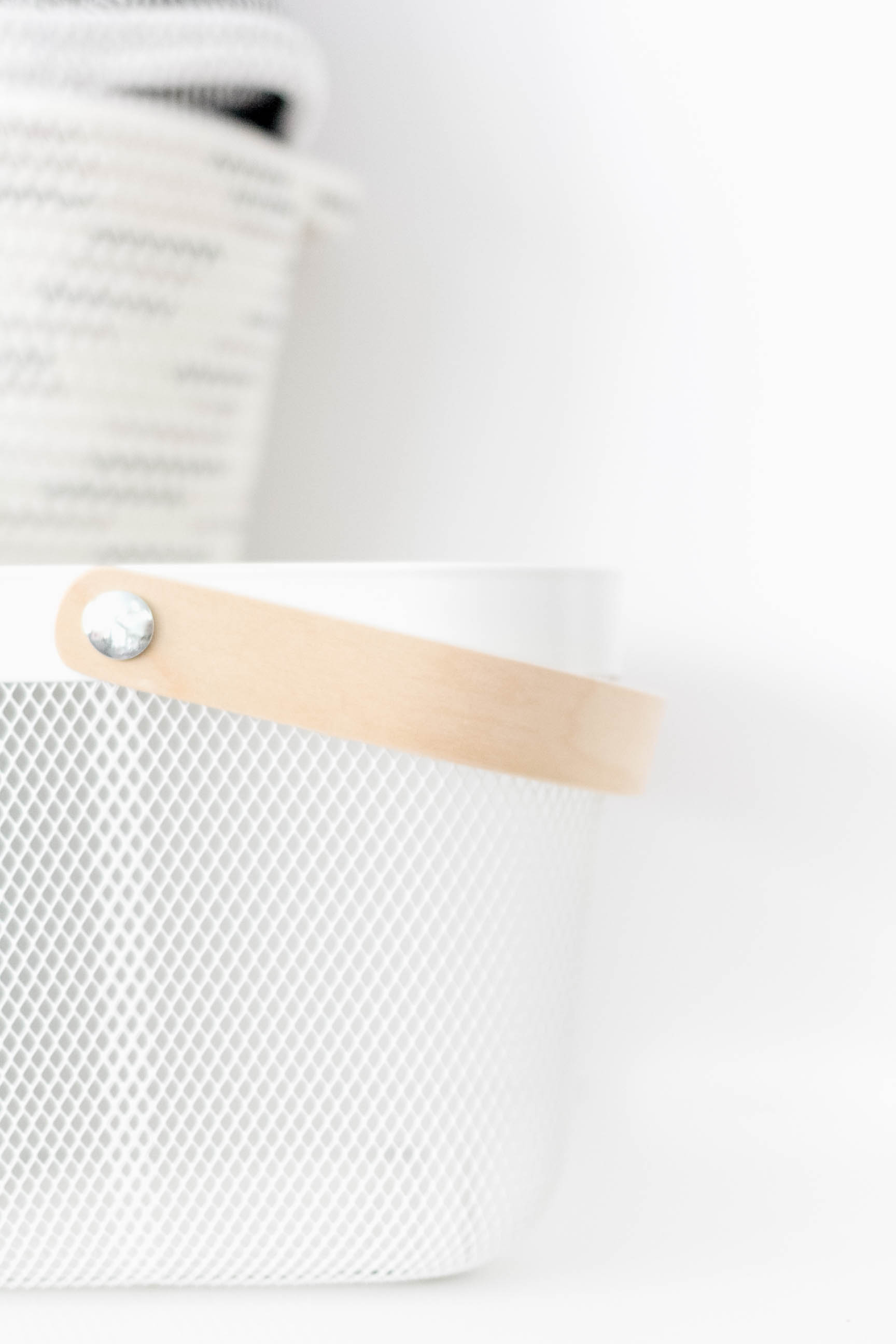 For the New Year, New Room Refresh Challenge we're making over our son's playroom. I've know that I was going to work on this room for a while now, so I've been looking for the perfect storage pieces to fit into our design and existing pieces. I didn't have to look very far! I found two of these felt baskets (Pudda) in my house from a past IKEA trip. I hadn't used them yet, but once I opened one up and put it together I knew I wanted more for the playroom. It's super cute, and can hold quite a few toys too. I also happened to remember that I purchased a mesh wire basket with a wooden handle (Risatorp) from IKEA that I really like. On our next trip to IKEA I picked a few more up to use in the makeover. I'm actually excited about sorting through toys so that I can organize them into these bins!
Quick tip! Always check out Target's "Bullseye's Playground" for kids storage. For $3-$5, you'll find similar styles of baskets that they sell under brand names in the store for much more. Case in point, these rope baskets. They are super cute, and come in two sizes. Into my basket they went!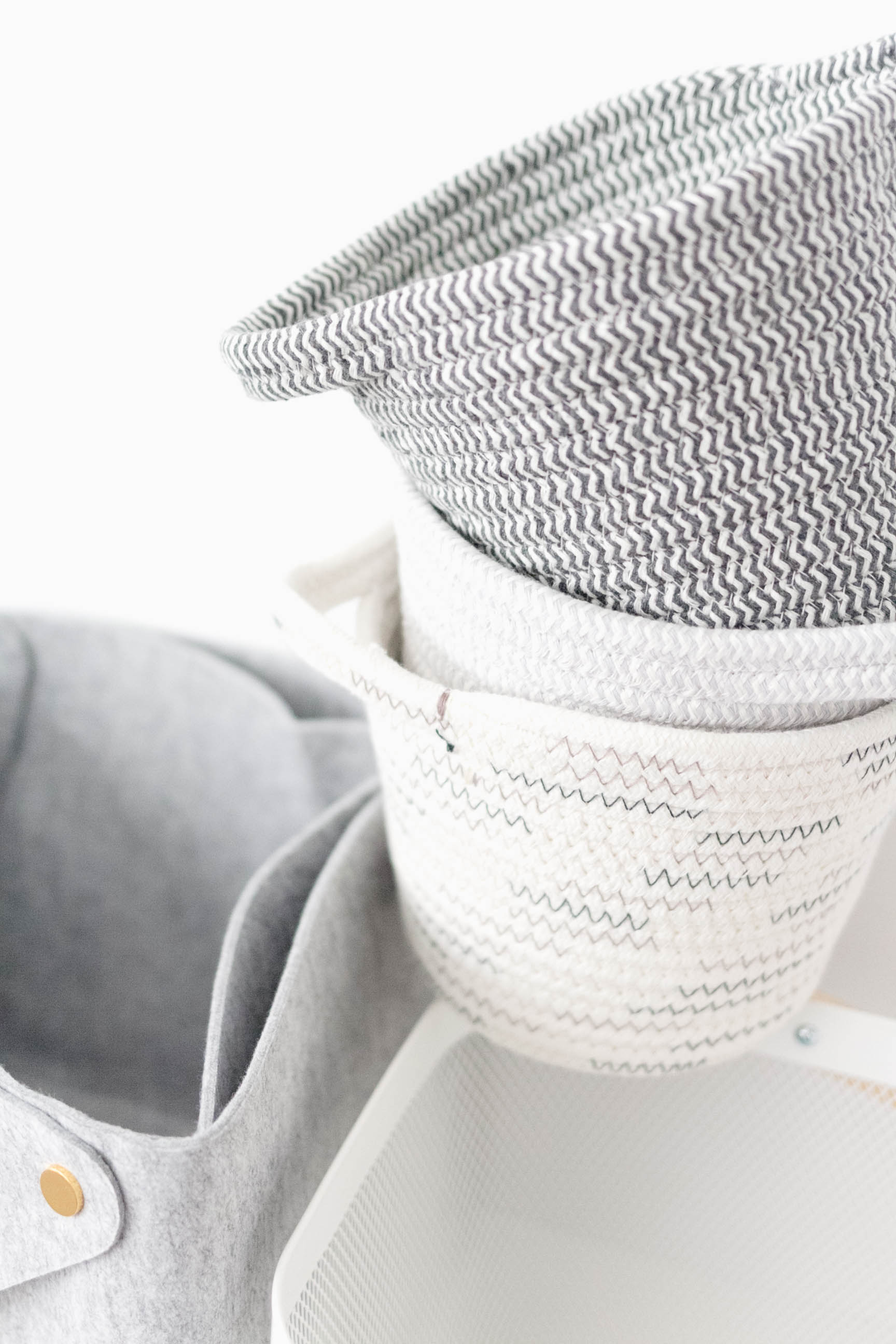 Here are some other great options for you to consider! (Affiliate links included.)


Check back in with us next week to see our progress in the playroom, and don't forget to check in on the other New Year, New Room Challenge participants!
-Iris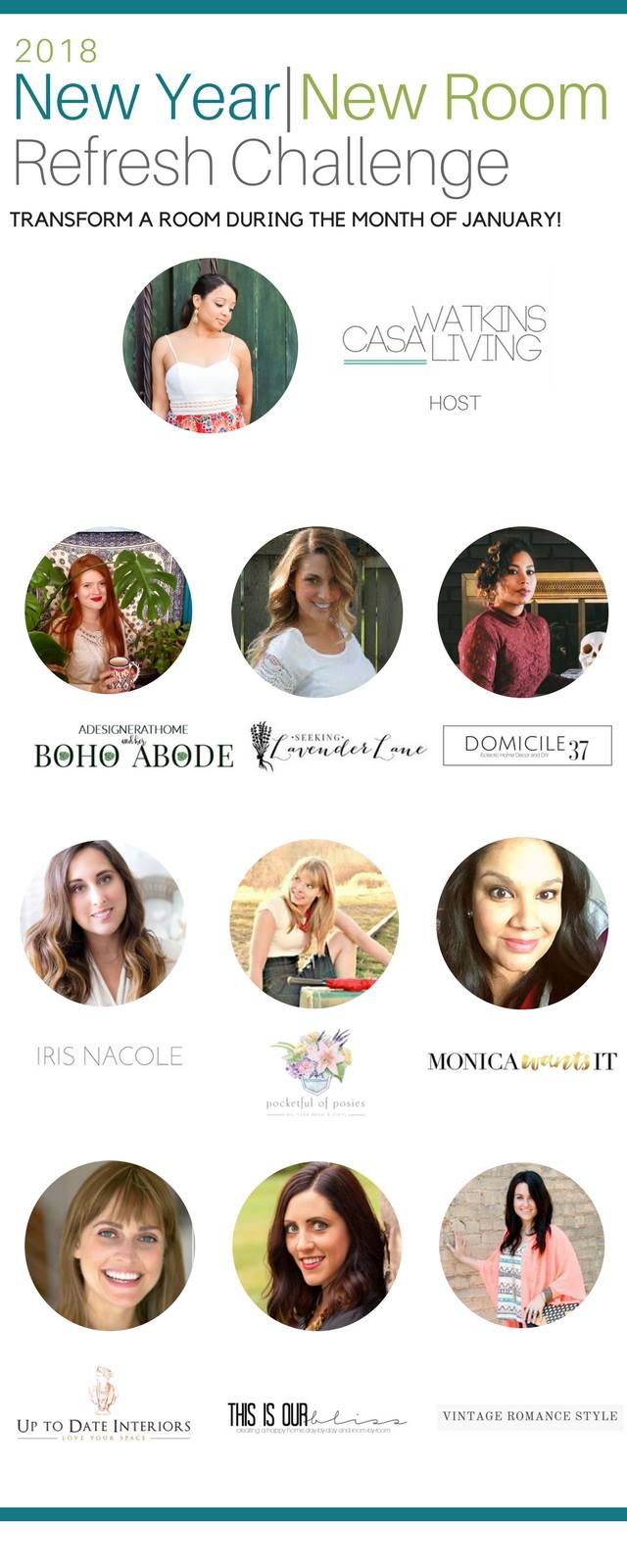 Casa Watkins Living // A Designer At Home // Seeking Lavender Lane // Domicile 37 // Iris Nacole // Pocketful of Posies // Monica Wants It // Up to Date Interiors // This Is Our Bliss // Vintage Romance Style
Are you working on a New Year, New Room Refresh yourself? Add your link here!