This post is sponsored by Serena & Lily, one of my all-time favorite places to find decor/inspiration.  All opinions are my own.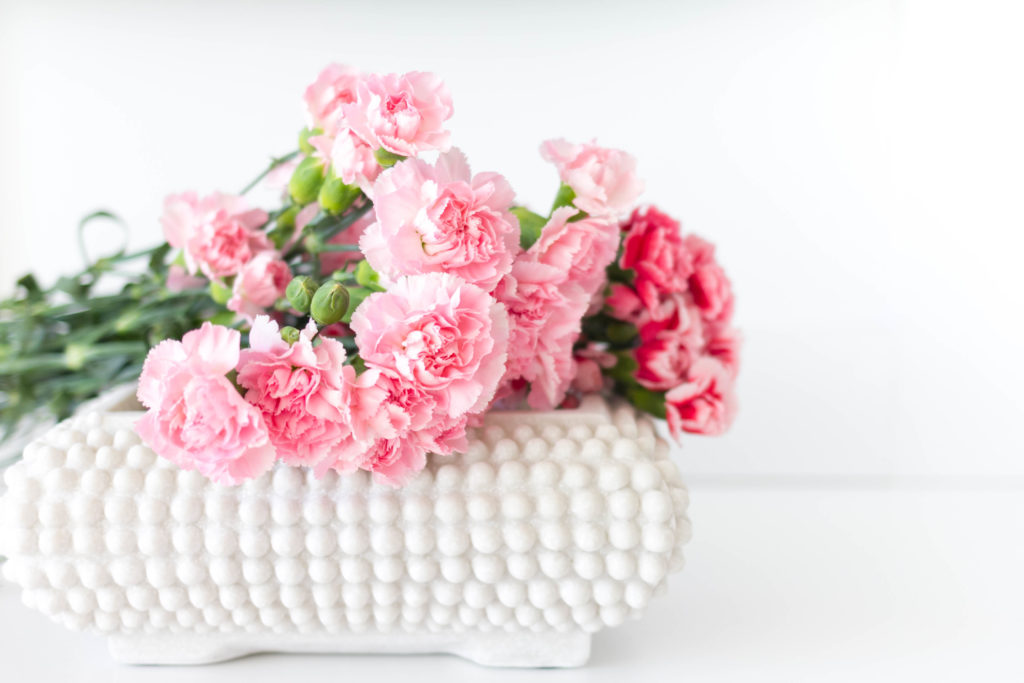 It's funny how things work out.  I had planned to do this little Valentine's Day decor tutorial with you all this week, but what I hadn't planned on was partnering up with Serena & Lily to do it!  You guys, I absolutely LOVE Serena & Lily, and partnering with them has been a blogging dream come true for me!  Enter the Lanai mirror!  I've been eye-balling this beautiful bamboo mirror for some time now, and honestly pictures don't do it justice.  Because of the size of my mantel, I chose the mirror in the larger size offered (30'W x 1″D x 40″H), and hung it horizontally above the mantel.  Mixed with the decor I'm about to share with you all, it's quite a vision to see!
This tutorial is pretty straight forward.  It's about decorating your mantel for Valentine's Day in way that doesn't necessarily scream hearts and arrows, which is how I feel about decorating for the day this year.  Plus, it's vibrant and stinking beautiful too, so there's that.  Haha!
Here's what you'll need to recreate this look for yourself:
Glass Bud Vases-Enough to stretch across the mantel. ( I believe mine are called Caterpillar Bud Vases, but any bud vase/small container will do.)
Your choice of flowers-Mine are mini Dianthus flowers (Carnations) in two different shades of pink.
How to create the look yourself:
Fill your bud vases with water.
Cut your flowers down to size.  Take into account the size of your containers, and cut your stems in varying heights.
Place your newly cut flowers into each container adding in stems of varying heights.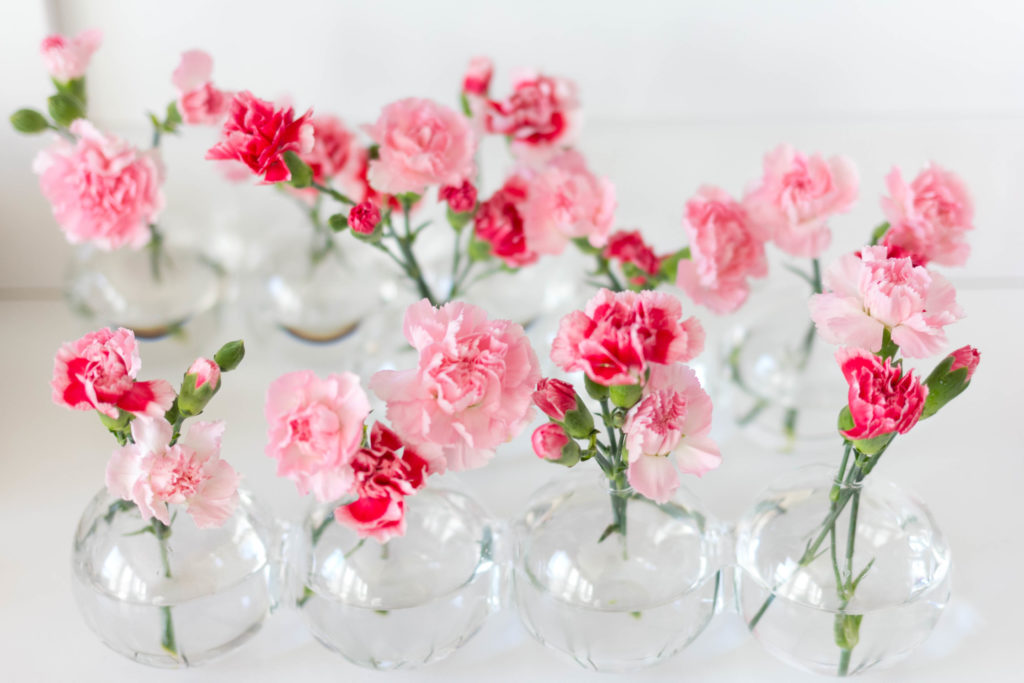 Place your bud vases on top of your mantel, filling the space across.  It will look something like this in the end.  Gorgeous, right?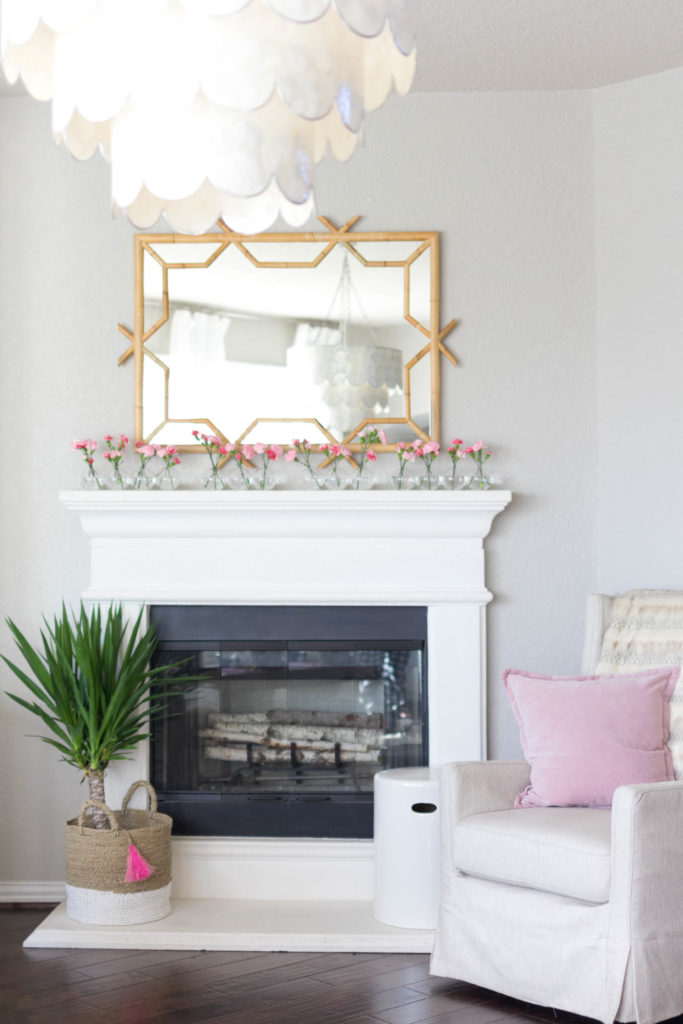 And how about that mirror!  I'm dying over here, friends!  I haven't decided if this is going to be the final spot for the mirror, because I'm thinking it might look even more amazing in my dining room once it's done, or in the powder room too, but for now, wow it's doing its job in the living room!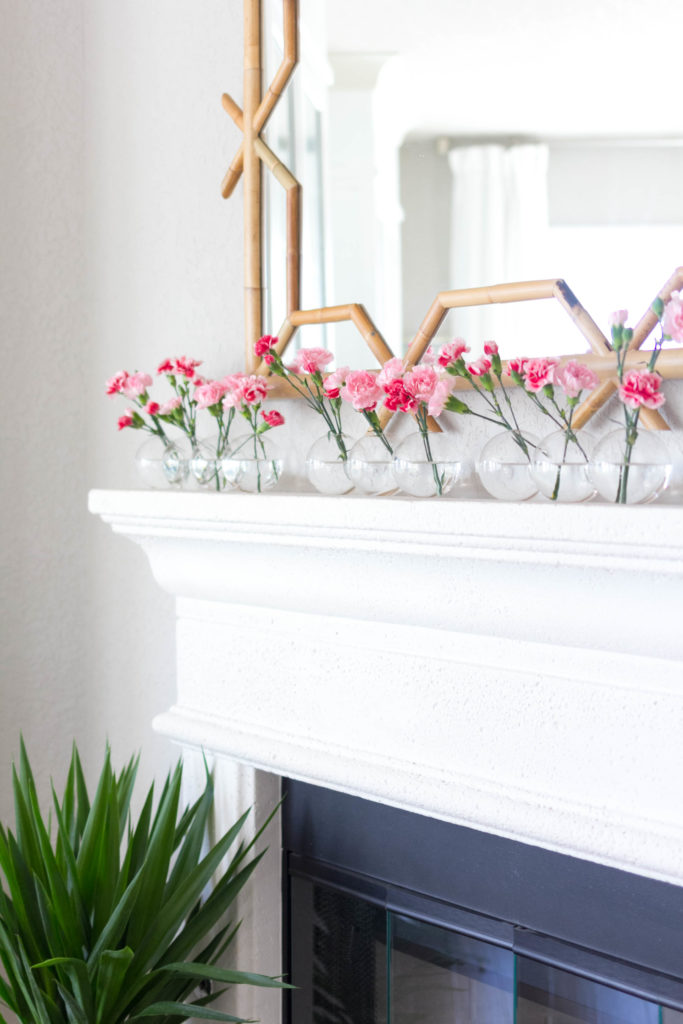 If all goes right, your flowers should last about a week in the water, so if you are hosting a party anytime soon keep this decor idea in mind.  I love how the varying heights and colors, mixed with the bamboo texture from the mirror, makes it look like a wild garden growing on top of my mantel!  So, so, so pretty!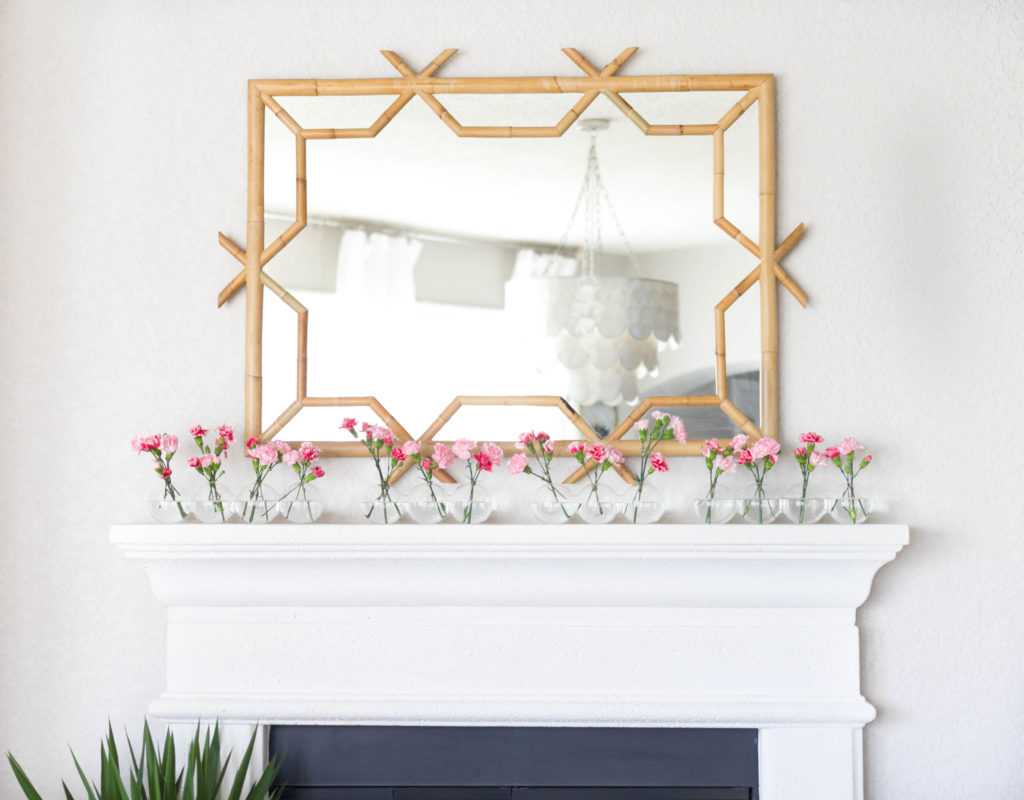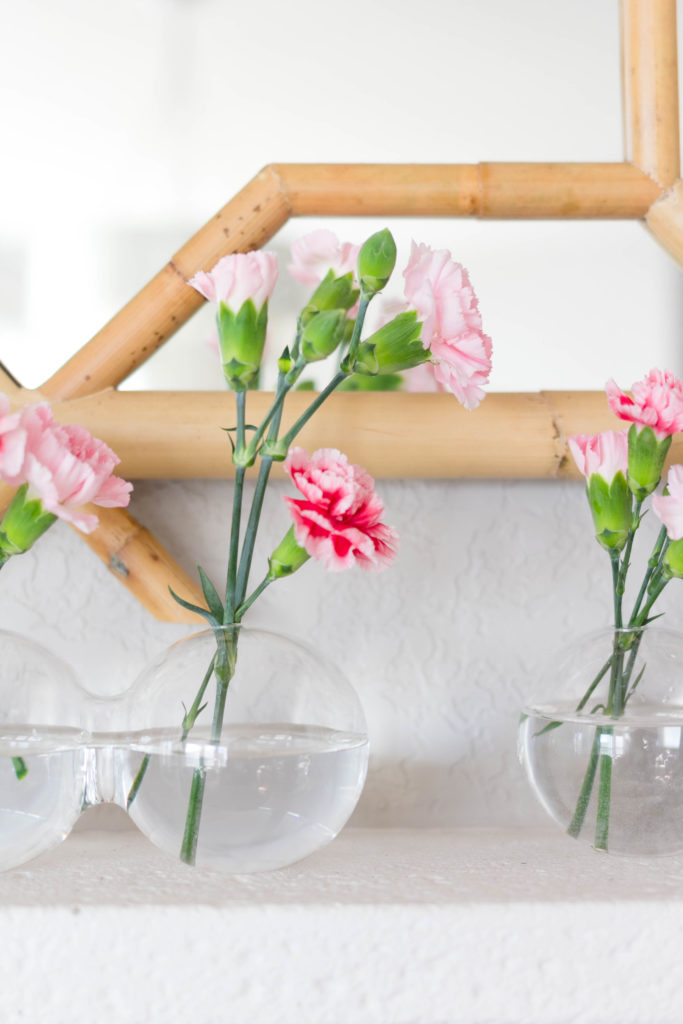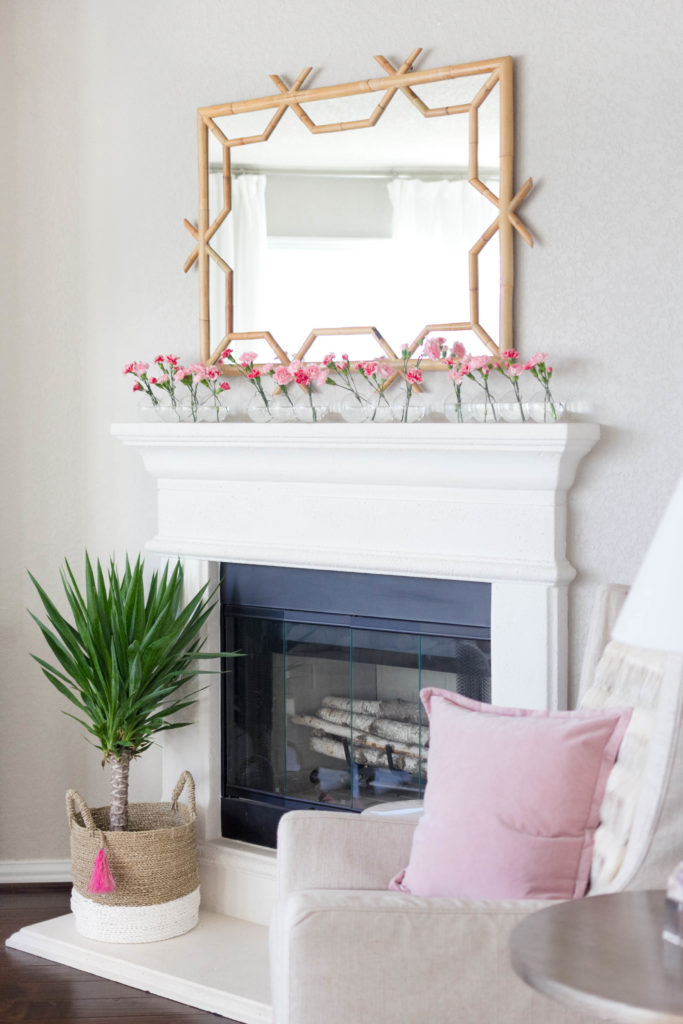 I've been hearing people say they aren't going to decorate for Valentine's Day this year, and if you are one of them, just know that this decorating idea can be used for any time of the year.  For example, instead of just pink colored flowers, mix up the type and color of flowers to create a beautiful spring garden look in your home.  I know it'll be gorgeous, and now that I've mentioned it, I think I'm going to do it myself!
Special thanks to Serena & Lily for providing the mirror.  I adore it if you can't tell, and I'm sure you'll be seeing it all over my house in the coming months!  Come back next week for even more of my Serena & Lily Favorites!
-Iris
Love the look in this post?  Get it here! (Affiliate links used at no cost to you.  Thank you for supporting IrisNacole.com!)