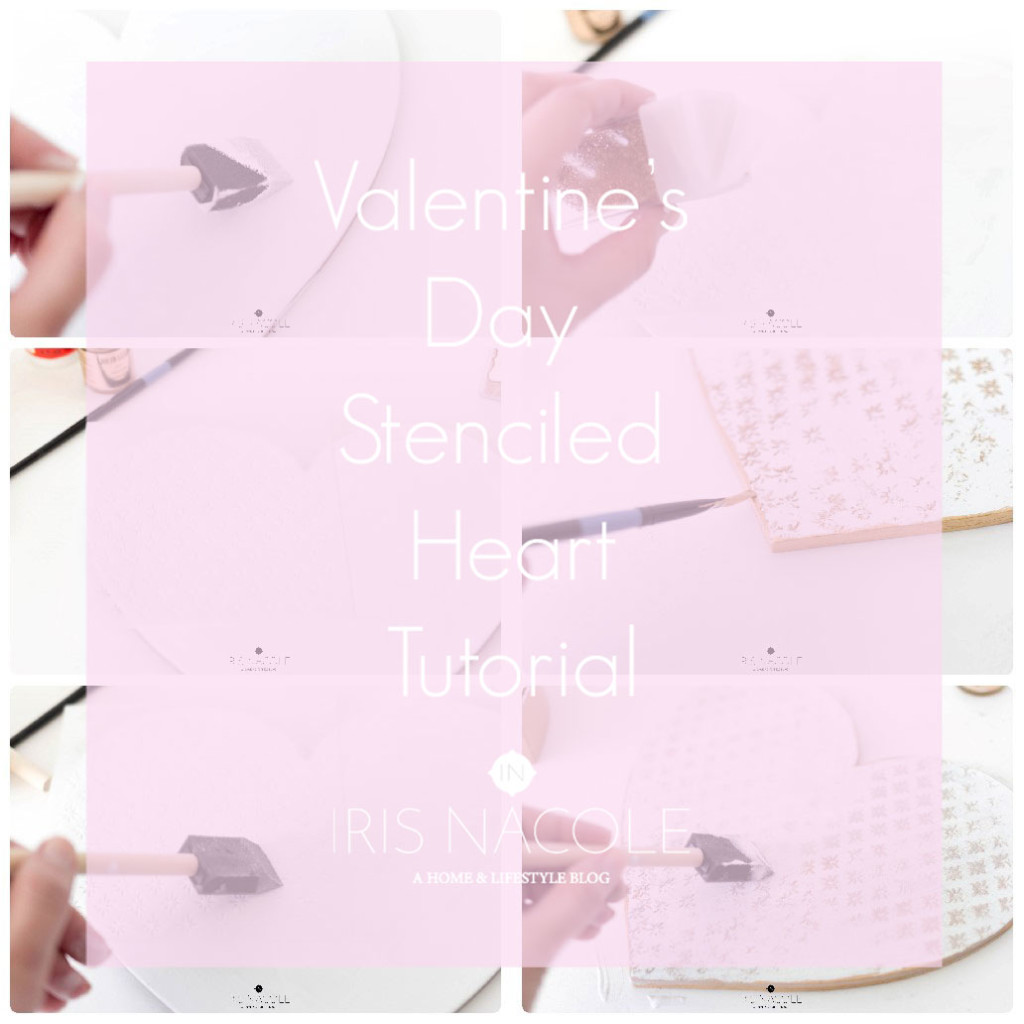 It's #CraftyCupid time!  This week we are challenging you all to create anything you want, as long as it is Valentine's Day related.  For my craft I chose to work with a MDF cutout of a heart, and add my own touch to it.  It's pretty cute I think!  Here's how I did it!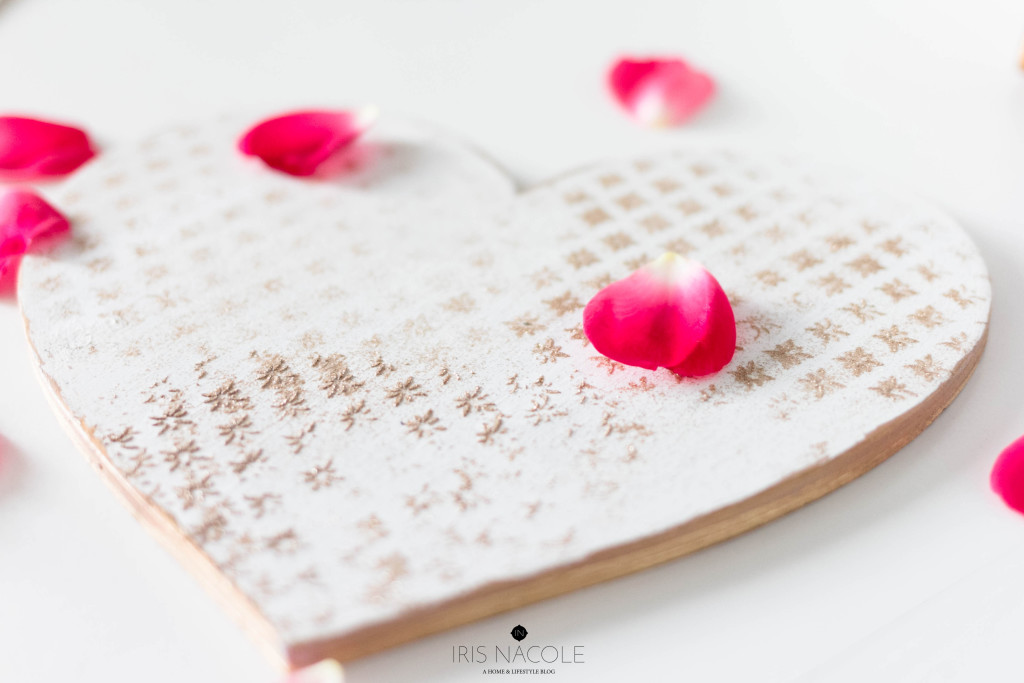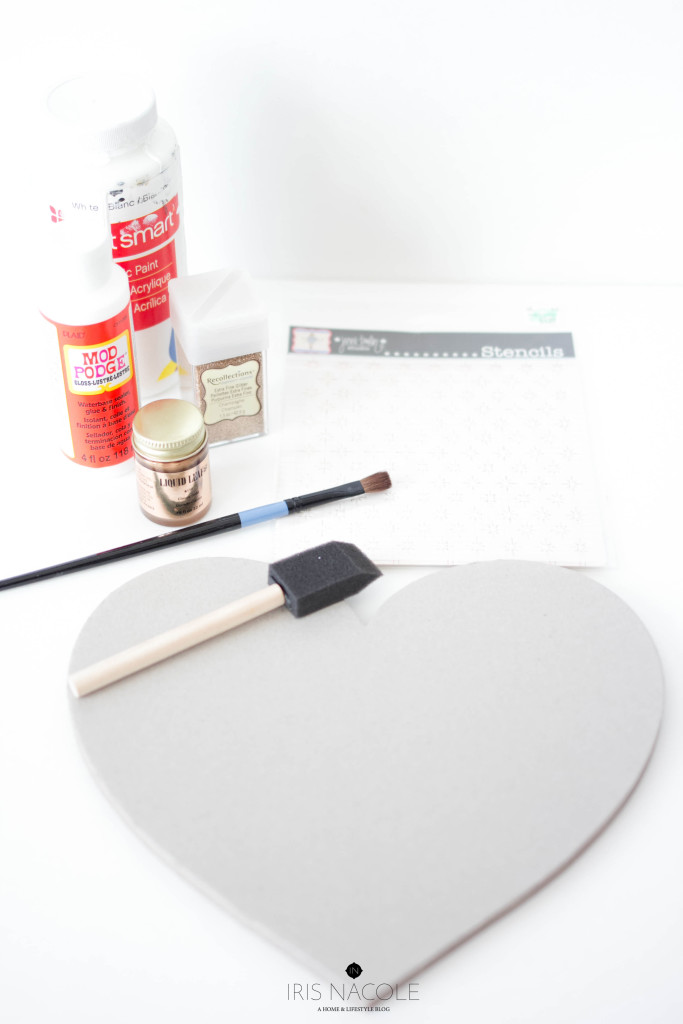 Supplies: (click for links)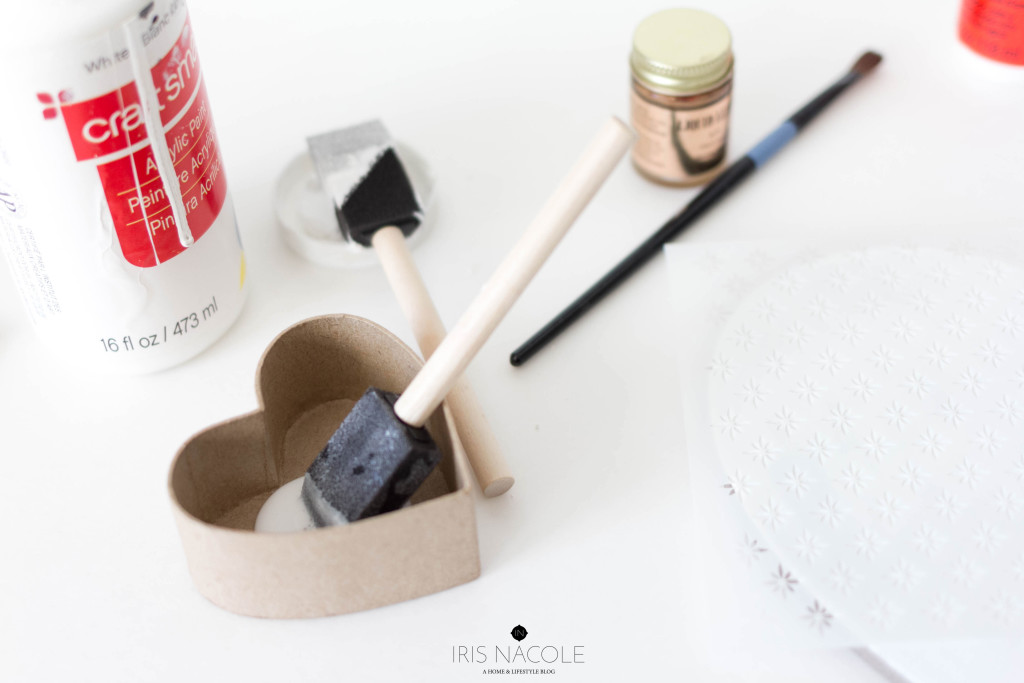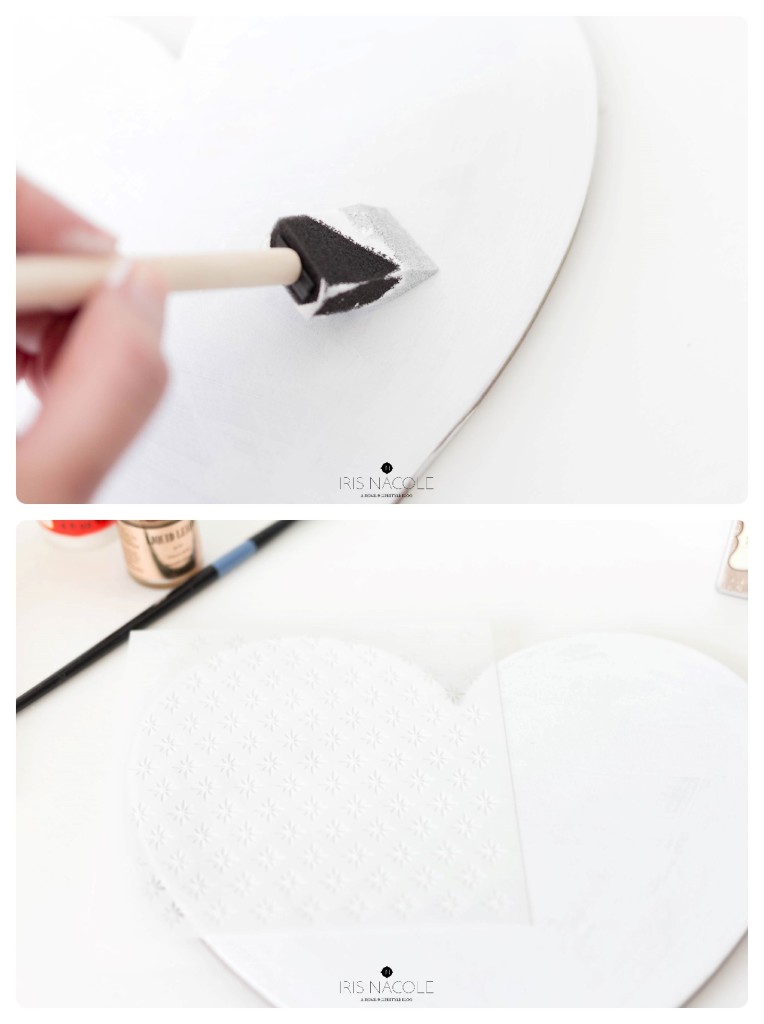 Steps 1-2
Paint front of heart with white paint. (Let dry.)
Apply stencil to heart. (You will do this in sections to complete the look.)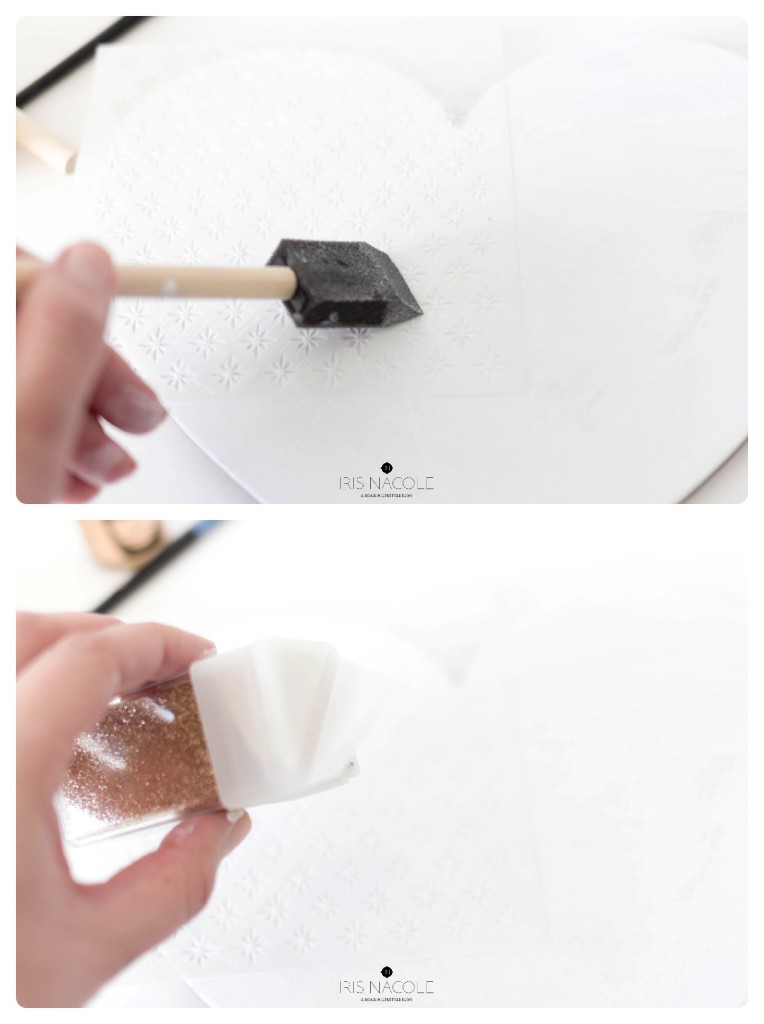 Steps 3-4
Paint stencil with Mod Podge. (It will act as the glue for your glitter.)
Sprinkle glitter on top of stencil. (The amount will vary depending on your desired look throughout the stencil.) Remove stencil.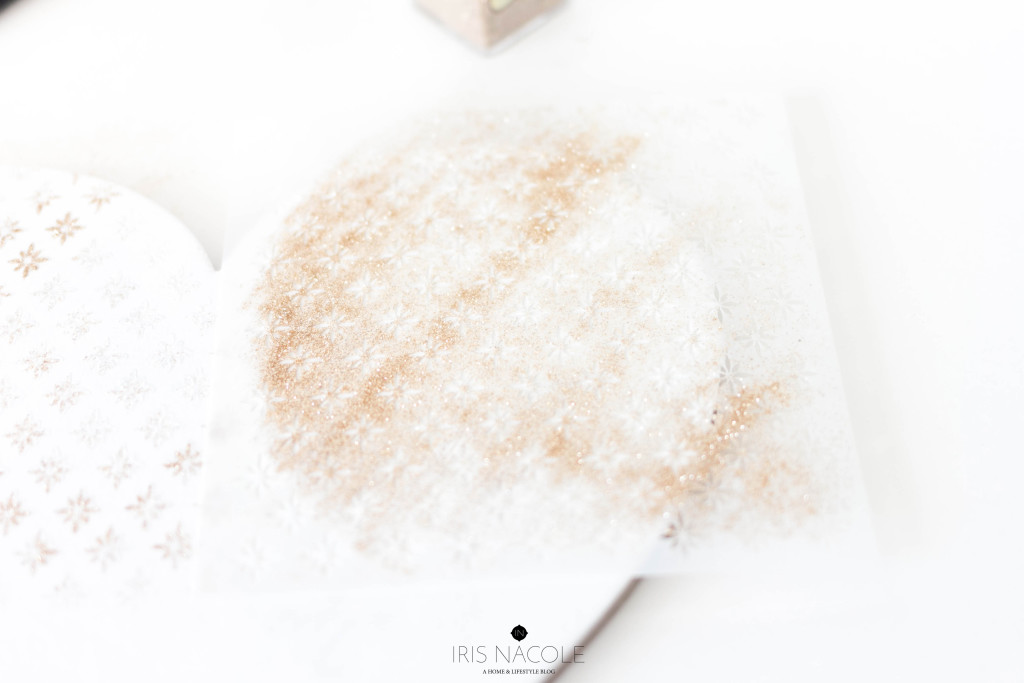 **Repeat steps 1-4 until you have covered the face of the heart.**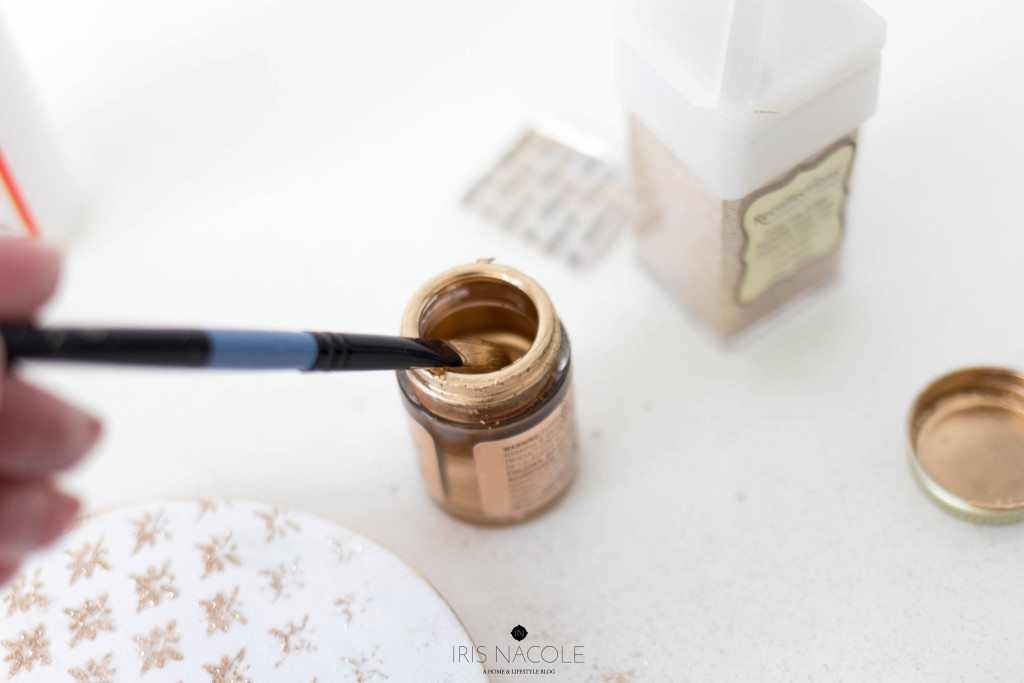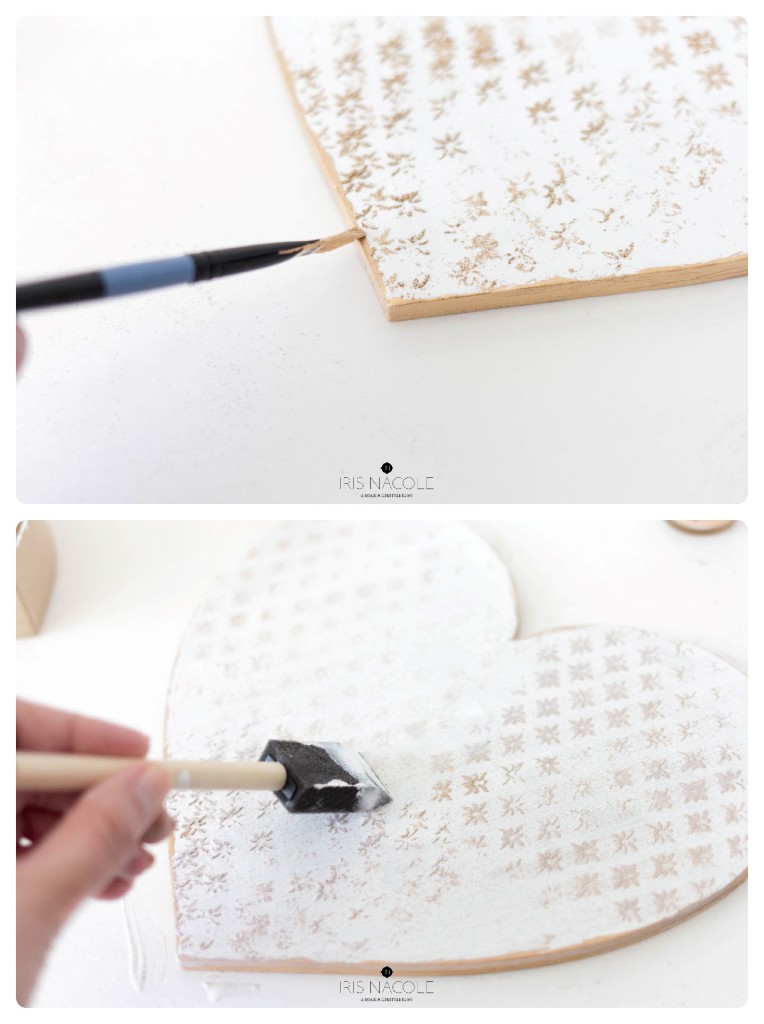 Steps 5-6
Use your liquid gold to paint the outside border of the heart.  (Let dry.)
Paint over the entire front and border of the heart using Mod Podge.  (Let dry per bottle instructions.)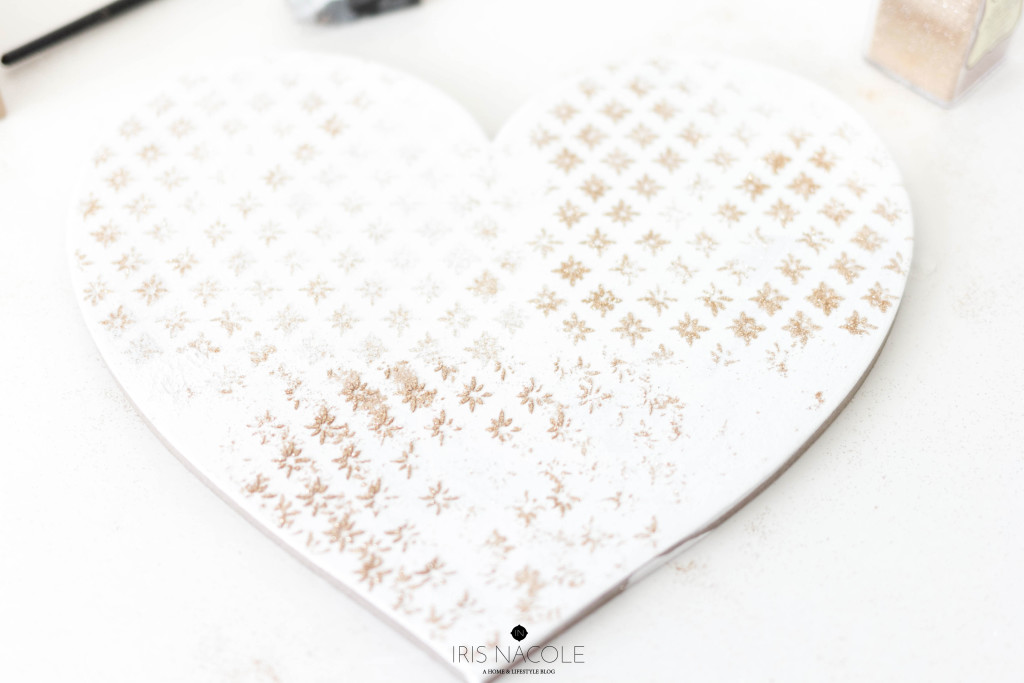 You're finished!  Now hang it, or place it in your favorite place to display!
Thanks so much for participating in #CraftyCupid with me and my fellow hostesses.  We've really enjoyed seeing your projects, and hope that we've gotten you ready for Valentine's Day with all of the different challenges!
-Iris
You may also enjoy these projects!