This post contains affiliate links.  If you choose to shop from my blog, I may be compensated for clicks or purchases that you make.  For more information please refer to my disclosure.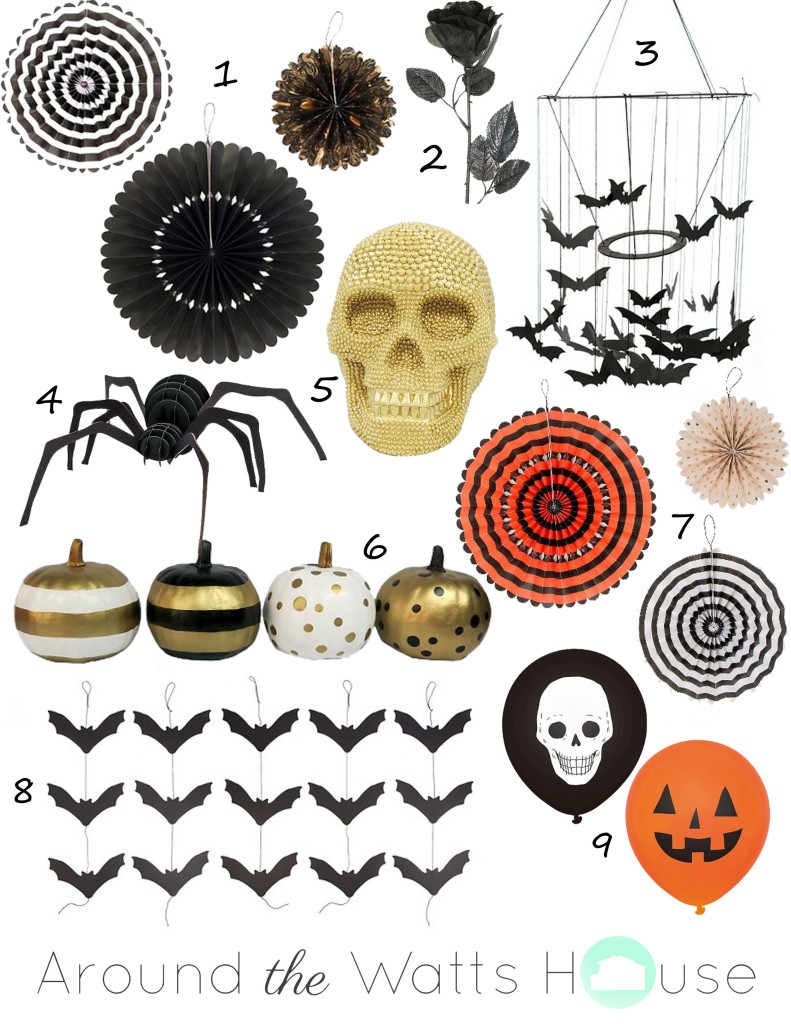 Since tomorrow is the first day of October, I thought it would be fun to pick out some Halloween decor to share with y'all for this week's Wednesday Wish List.  Now that my little boy is almost three, his birthday is coming up, I'm realizing how exciting this October is going to be for all of us!
He's been extra cute this past week!  I just have to share this with y'all.  We just started decorating around the house for Halloween, and he's been running around telling us that all of it is for his "happy birthday".  He's so excited, and that makes me even more excited about it!
We decided to celebrate his birthday on Halloween this year.  I knew we would one day, but I felt like it would be more fun for him this year since we don't have many little ones to invite to his party this year.  I really need to get him into a play group soon!   I figure this way he will get to go out, Trick-or-Treat and interact with the kids from the neighborhood.  I can see him having a great time, and that's all I want for him.
When I started picking up items for Halloween I found myself being drawn to a mix of kid friendly, and glitzy/glam decorations.  Honestly, I thought it would be hard to put the two together, but it really hasn't been!  I can't wait to share our mantel with y'all!  Soon!  Very soon!
While I was browsing Target online, it didn't take me long to see that you too can achieve a mix of glitz/glam, and fun using their products.  The items above are just a few that stood out amongst all of the great Halloween products Target is offering this year.  Take a look for yourself!  Just click the links to find the items shown, and be sure to browse around for more goodies while you are there!
Don't forget to use your REDCard to save!!
-Iris