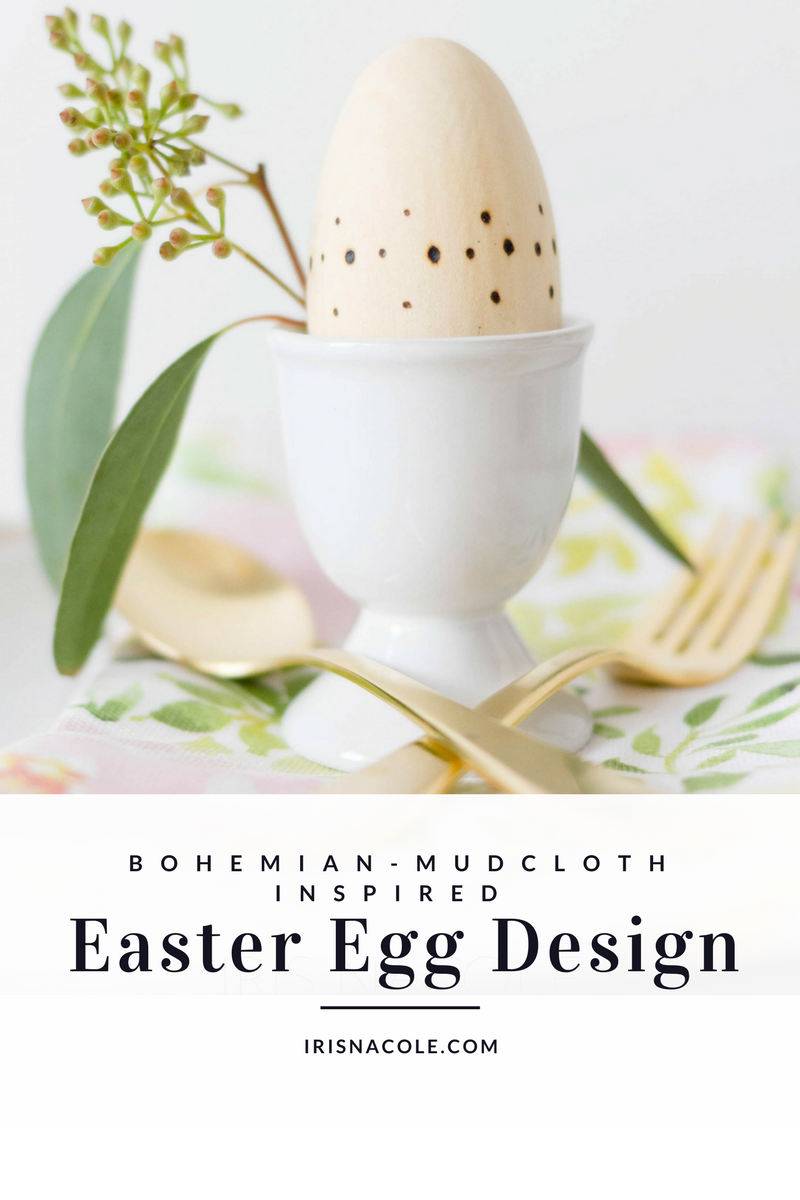 You guys, these bohemian-mudcloth inspired Easter eggs have got to be my most favorite Easter creation yet!  Easter egg creation that is.  I have to confess, over the years, I've been terrible at decorating eggs in any other fashion than dip-dying them.  Even then, they can be a mess when I do it, but I've been brainstorming all month about how to make something interesting and pretty, and yesterday it hit me!  Bohemian-mudcloth inspired eggs!  I've always been drawn to the patterns displayed in this style, so why not add a bit of "boho-chic" to my Easter festivities!  You can do this with a marker on regular eggs, but I have had these little wooden eggs packed away for about a month now, and when the idea hit, I knew using my wood burning kit from Walnut Hollow on them would do the trick!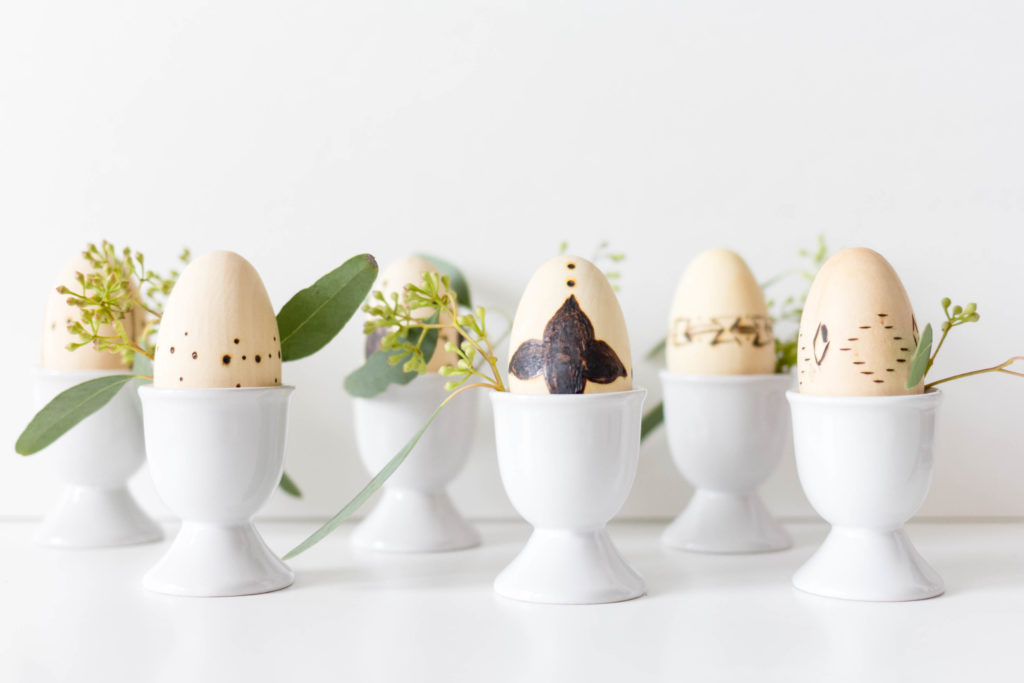 **This post contains affiliate links.  All opinions are my own, and I will always give you my honest opinion on products I work with.  For more information, please refer to my disclosure.**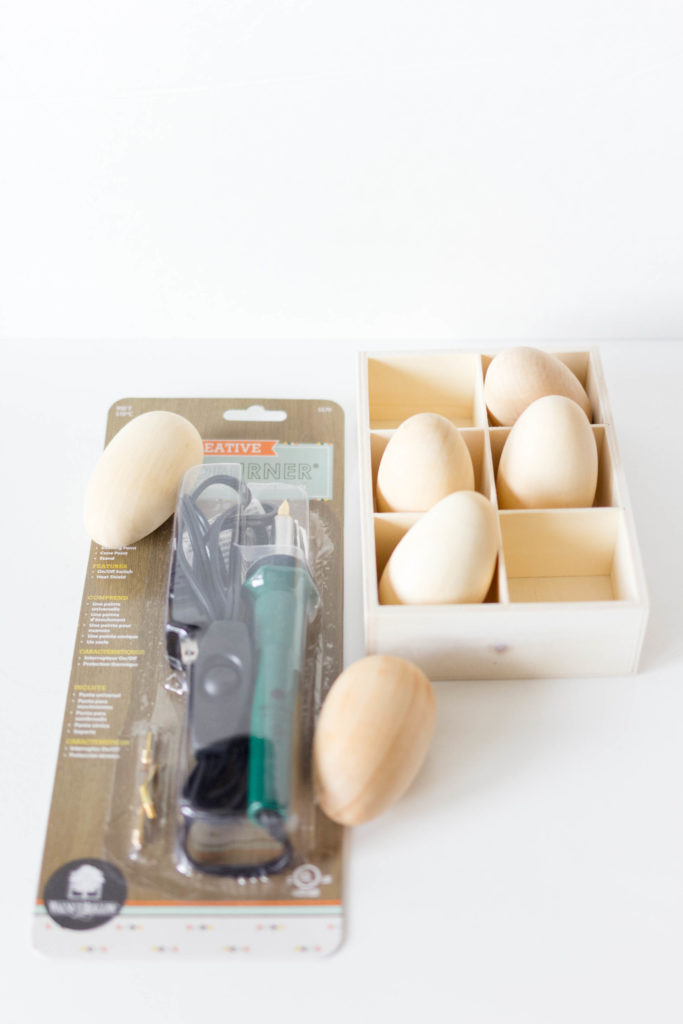 Supplies Needed to Complete this Project: (click for links)

Wood Burning Tool (Be sure to follow all instructions on the packaging to avoid any injury to yourself and your surroundings.  This tool is no joke.  It gets HOT, so please, please be careful!)
Pencil (Optional)
Instructions:
Basically what it all boils down to is picking/coming up with a design, drawing that onto your wooden egg with a pencil, and then tracing that drawing with your wood burning tool.  It seems simple, and if you are willing to live and learn, you might just jump in head first with this project.  Even still, be mindful of the tool you are using.  It can be dangerous if not used correctly.  You may instead desire precise burns, and technique is something you'll need to practice before achieving such a look.  I've personally used a wood burning tool for many years, though not consecutively, and have a pretty good idea of how to use each tip, but for this project I decided that having an "unfinished" look is more of what I was going for, so I chose to use the angled tip (pictured above), and the round tip only, and just went for it.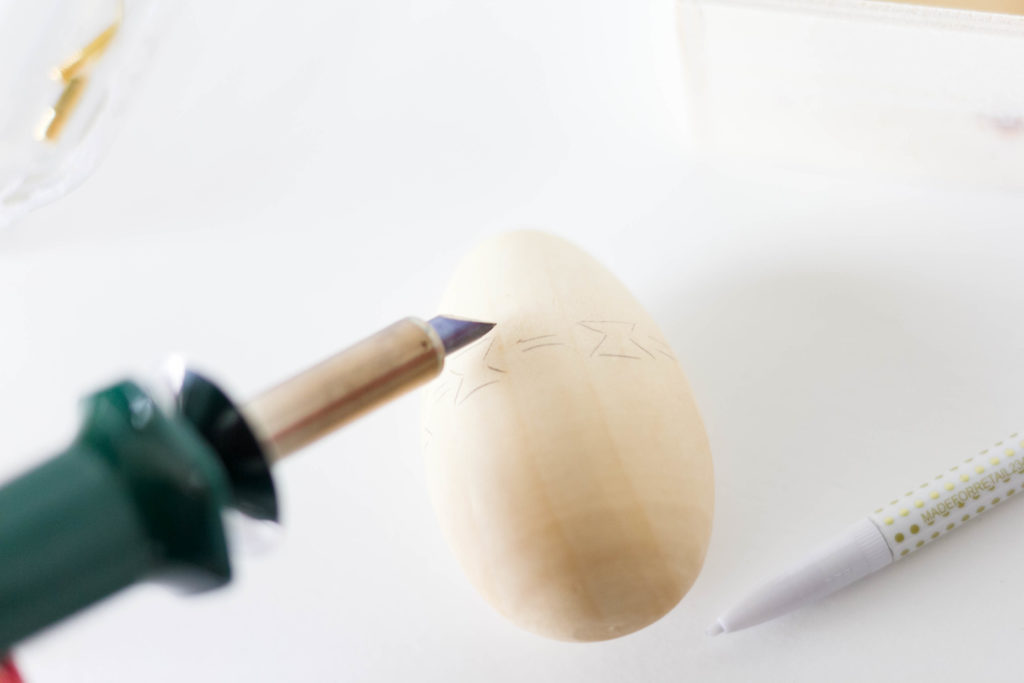 They are super cute, and can be used in so many ways, like here as a little display in an egg holder…..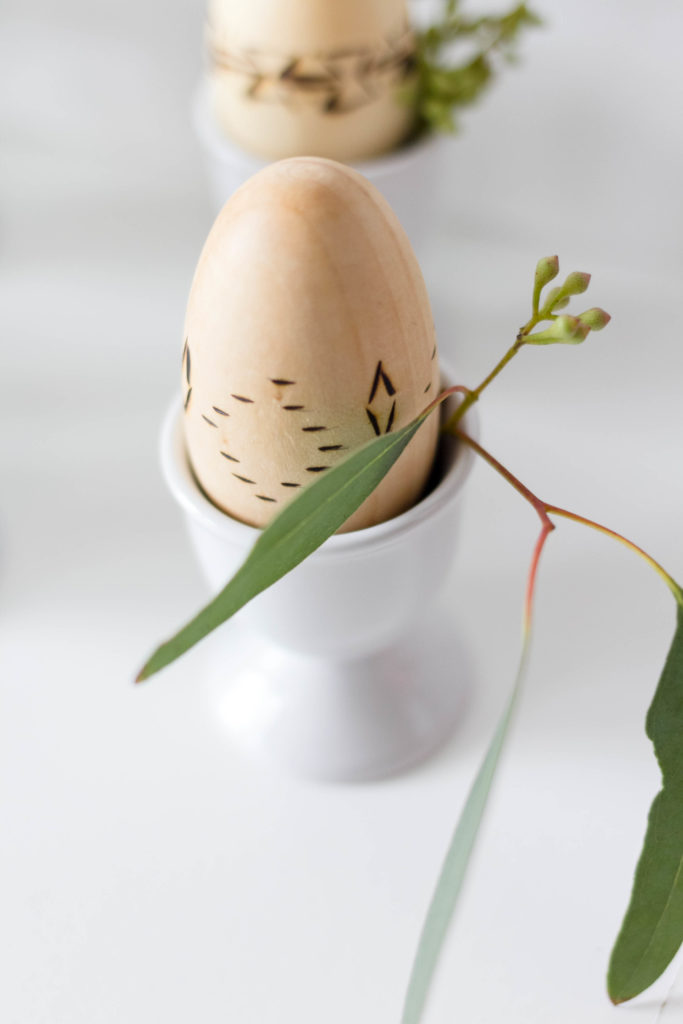 …or here as a group of eggs.  You could add these to a basket or put them in a glass vase,  There are so many options!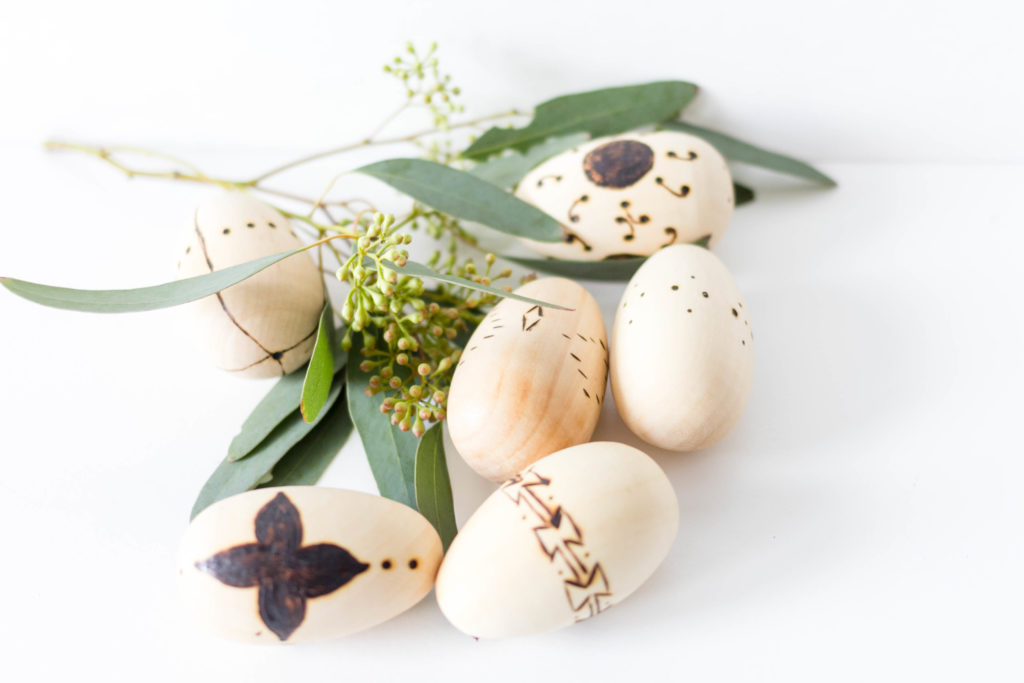 For example, you could use them as a place setting for your next Easter meal like I did!  I love all of these ideas, and if you have any others, let me know in the comments below!
As always, I hope this inspires you to create, decorate, and enjoy!
Thanks for stopping by!
-Iris