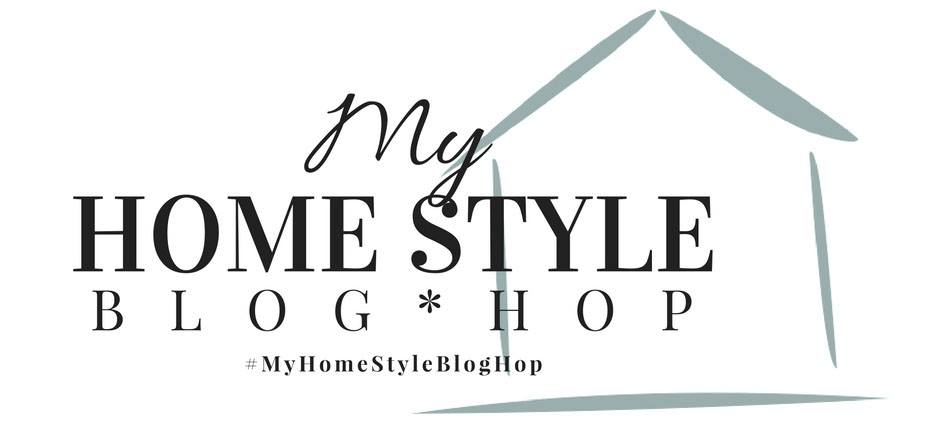 Welcome to the My Home Style Blog Hop, hosted by Stephanie of Casa Watkins Living!  This round we are sharing our home style, and how me manage to mix, match, and coordinate our different styles into one cohesive setting.  If you're finding me via Willow Street Interiors, or one of our other hop participants, welcome!
It's no secret to those of you that know me well, that I can't make up my mind what one style defines my personal home style, and that's why I love doing these hops.  I narrowed it down to three main styles for this hop, which are coastal, classic, and eclectic.  Honestly though, I'm one of those people who loves my spaces to be organized, bright, eye-catching, functional, and comfortable.  Paying attention to those elements in my space, I am able to follow it as a formula that allows me to incorporate the many styles I prefer all into one space.  So what's the formula, you ask?  CTFF!  Color, Texture/Finish, & Function.
Color: Using the same color, or complementary colors throughout the home.  The most noticeable would be wall color, but can also be accomplished by using similar colors in textiles throughout.
Texture/Finish: Using like texture and finishes throughout your home can tie all of your spaces together.  Think millwork, textiles, furniture, complimentary light fixtures, and decor pieces.  The key word is complimentary.  They don't have to be exact copies of pieces you have in another space, but rather pull from the style of existing pieces.
Function: Every space has a function, and by deciding upon what that is you can pull together appropriate furniture, elements of color, texture, and finish from other spaces in your home to make it fit right in.
Follow along to see how I used this formula throughout my home.
Affiliate links used. 
For the most part I'm inspired by classic homes, with their built-ins and wood floors, millwork, and having function being a priority in almost every space.  Some of those elements were lacking in my home.  Since it was a builder grade home, we had limited options to choose from when designing it.  Oh, how I wish I knew then what I know now!  I would have done some things very different, but lesson learned, and it's all for the better I guess.  We started adding in those missing elements throughout our home, and I must say, the difference is stunning!  Of course, we didn't get here right off the bat.  We attempted many ways to add the storage that was missing, but it just never felt right.  That's when we decided that if we were going to do it, we had better do it right, by having some of our pieces built for us, or building it ourselves.  For us this was the right choice.  I understand that it's not a choice for everyone, so do what's right for you in your space, of course.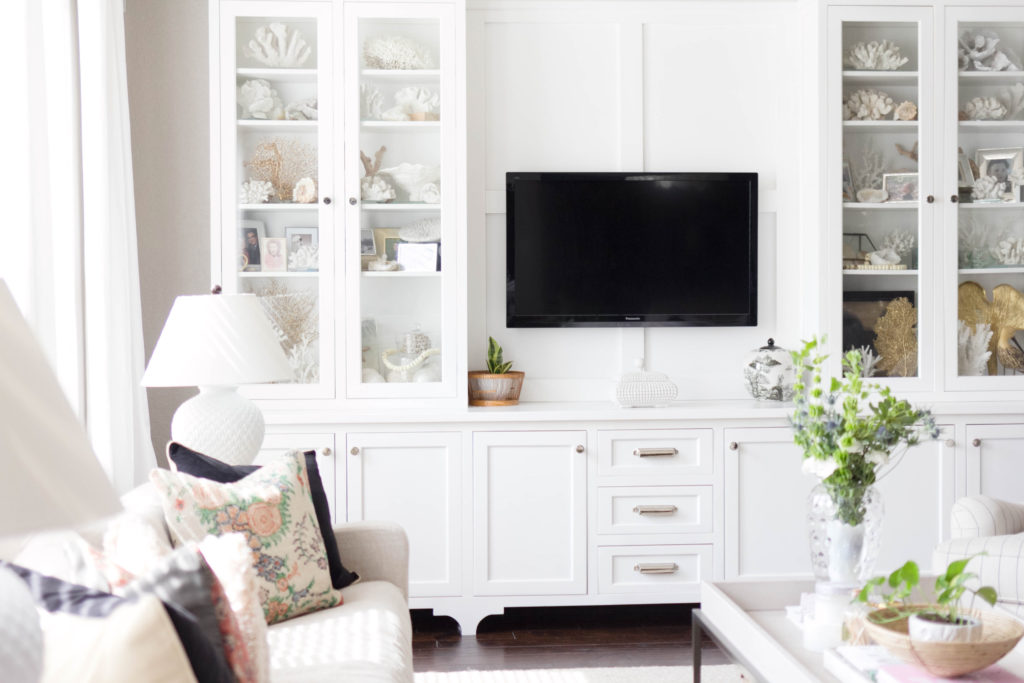 Once those elements were in place, the decorating bonanza began!  In our living room, we added a built-in with glass door bookcases.  Of course I filled those babies up with as much coastal related decor as I could!  It has long been a dream to have this sort of collection to display, and once I had it I went a little crazy.  So much so, that I questioned if I could mix in different styles as I felt inclined.  It was a scary thought!  What if I had boxed myself into the coastal style!  I had just created this beautiful collection to display, and it wouldn't make any sense to take it all down and replace it at my whim.  So I got to thinking about how I could mix new styles into the space.  One surefire way to do it was to pull inspiration from the display itself.  That meant paying attention to textures, color, and the fact that it was filled with "natural" elements.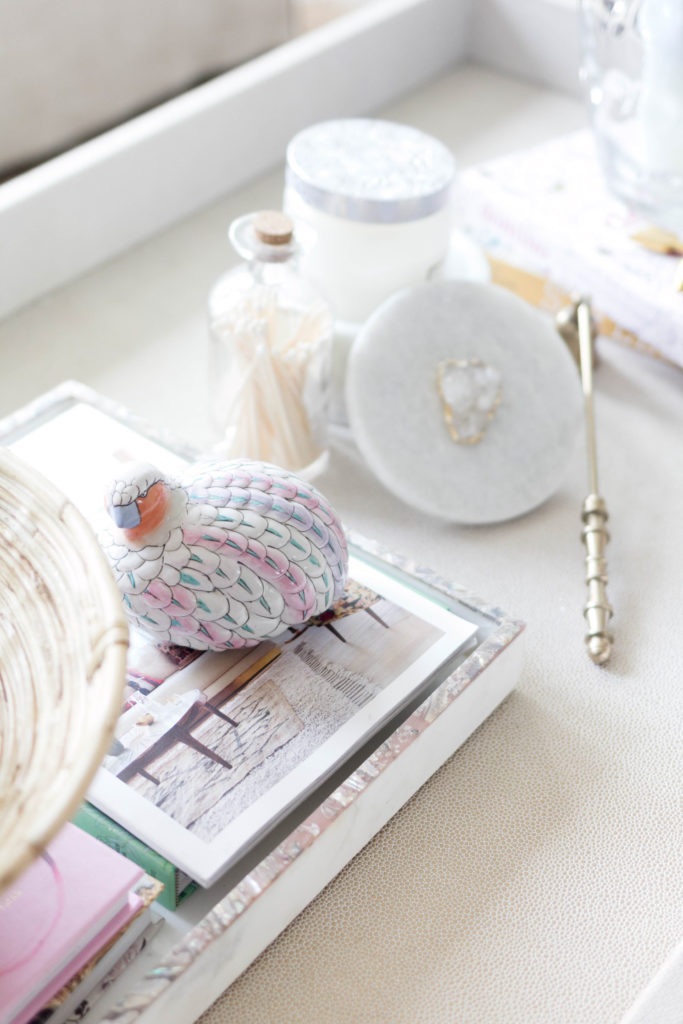 Let's take a closer look at our living room this spring.  It took on a bit of a coastal-glam-bohemian-farmhouse vibe, which made it look very eclectic.  I pulled together coastal elements and mixed them with found treasures from the flea market, and thrift shops.  I used a softer pallet of colors to mimic the airy vibe of spring.  A colorful vintage bird figure sat atop a collection of colorful books and magazines, nestled inside a capiz lined marble tray.  Style mix accomplished!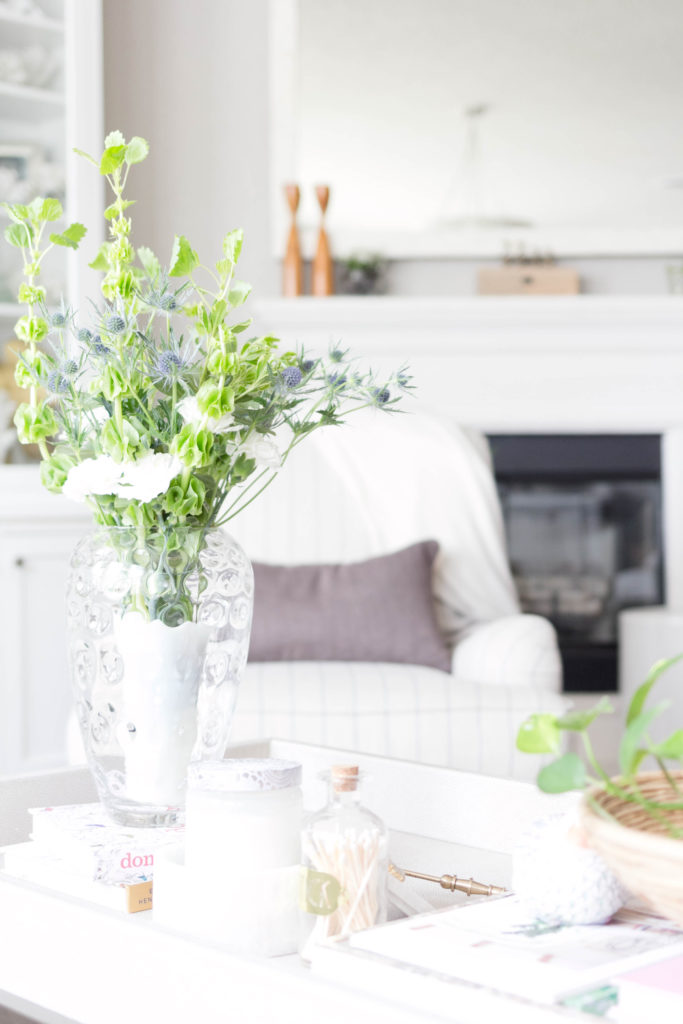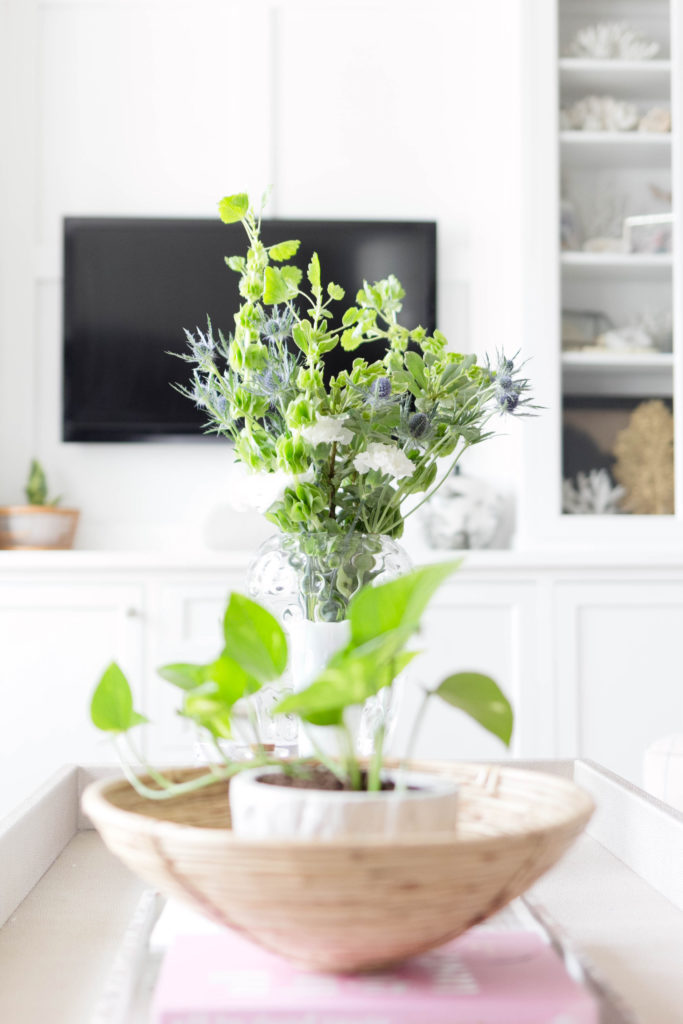 Of course, every space looks better with some pretty flowers, so I like to designate a space for interchangeable floral arrangements throughout the season.  I even change our the vase as I like, but always try to make it fit in with the surrounding style.  Here I added a milk glass vase inside a larger glass vase for a more eclectic look.
Now on to my home office.  I recently gave this space a refresh, which you can read about here.  Again, the overall space has a very classic design mixed with coastal-glam-farmhouse elements.  Everything has a place, and even though that can seem uptight sometimes, the overall vibe is super comfortable.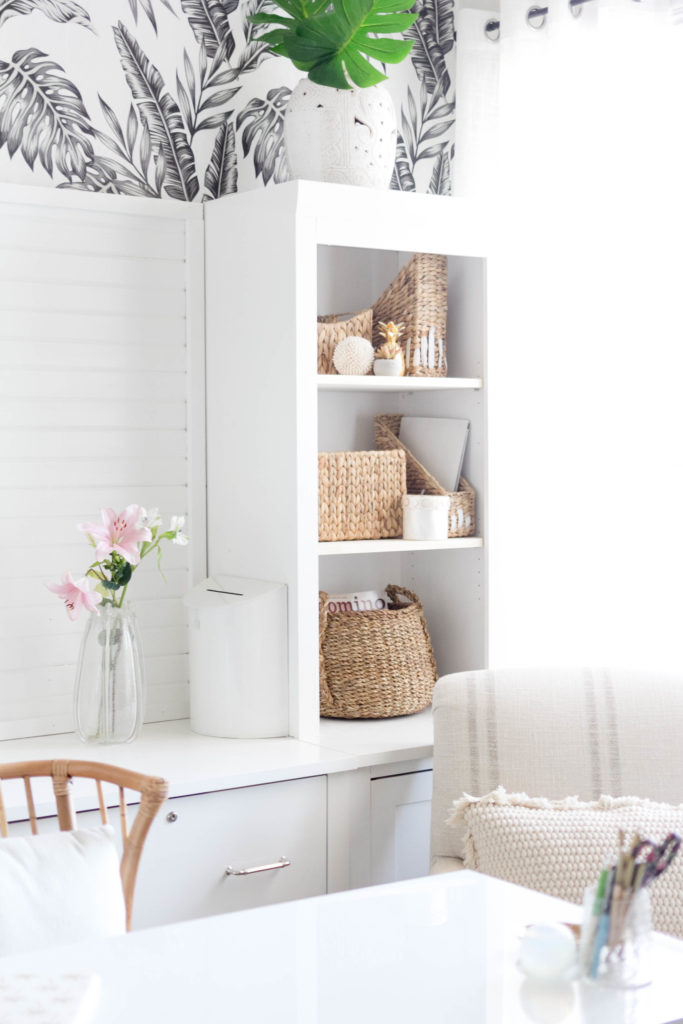 When searching for office supplies to use throughout, I made sure to look for pieces that incorporated natural elements, such as the wood base of the pencil holder and the faux leather of the file folder stand.  They blend into the space, creating an illusion of a more tidy space too, which is nice.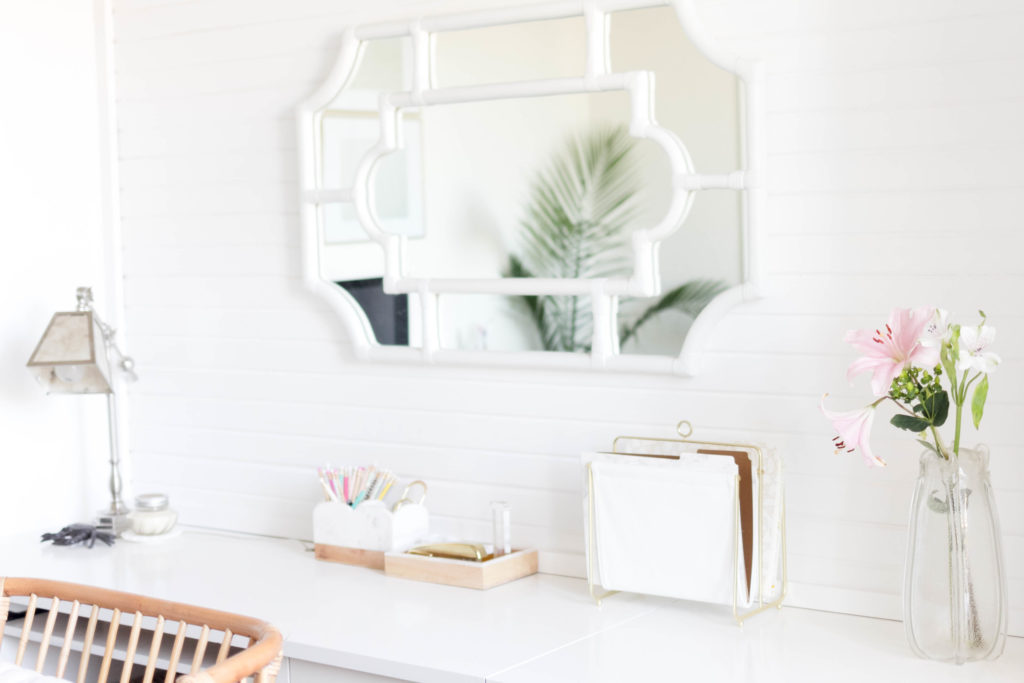 In keeping with the coastal style, I found a wonderful rattan chair to use as my office chair.  I swear this chair might be my favorite office chair of all time.  It's cute, can be moved from station to station easily, and the cushions are super comfortable.  I also love how it looks in from of my lacquered desktop, and atop my shag rug!  Yet again, the mixing of style was accomplished.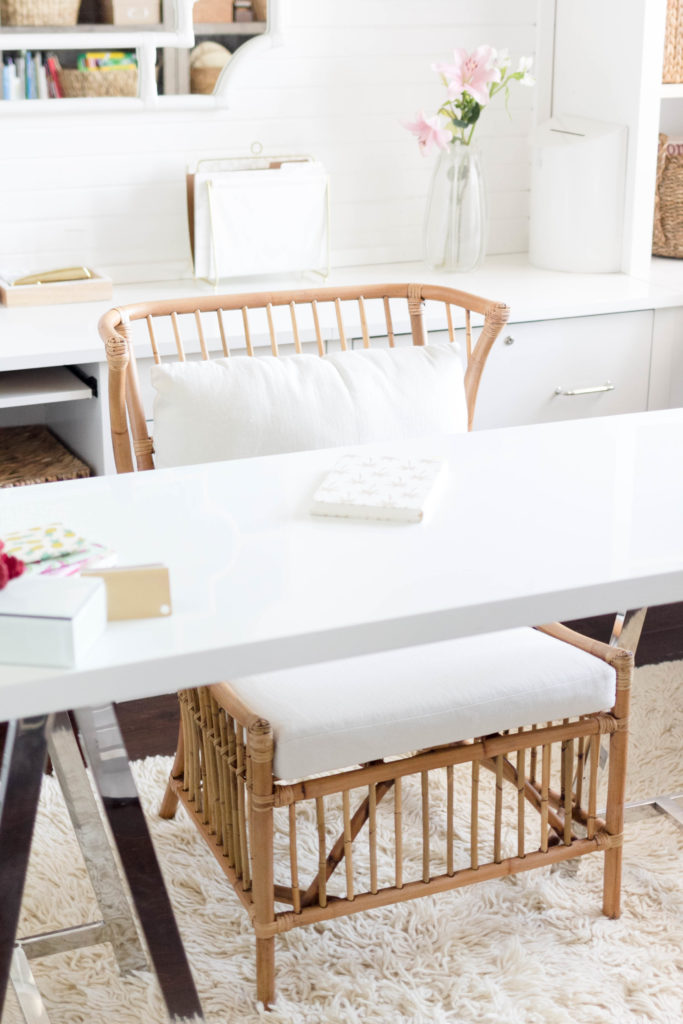 Our powder room followed the same formula, and I found myself with a bright, calm space.  Again, I didn't adhere to one style, but ticked off all the boxes in my formula to make it work with the rest of my home.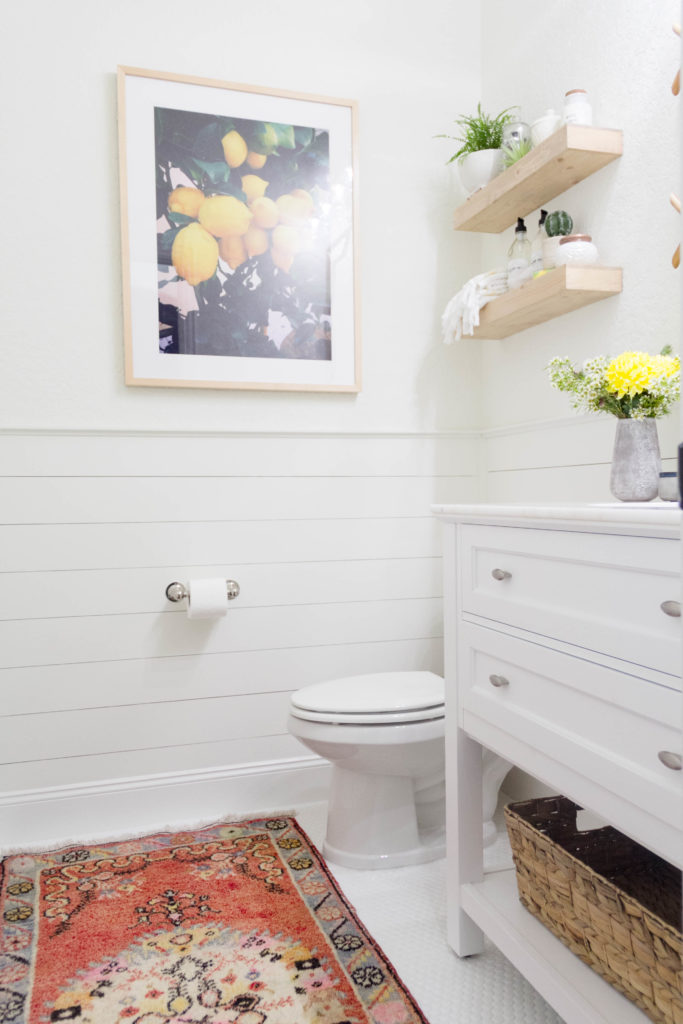 The vintage rug has to be my favorite element in the space, though, the mirror and faucet are close runner-ups.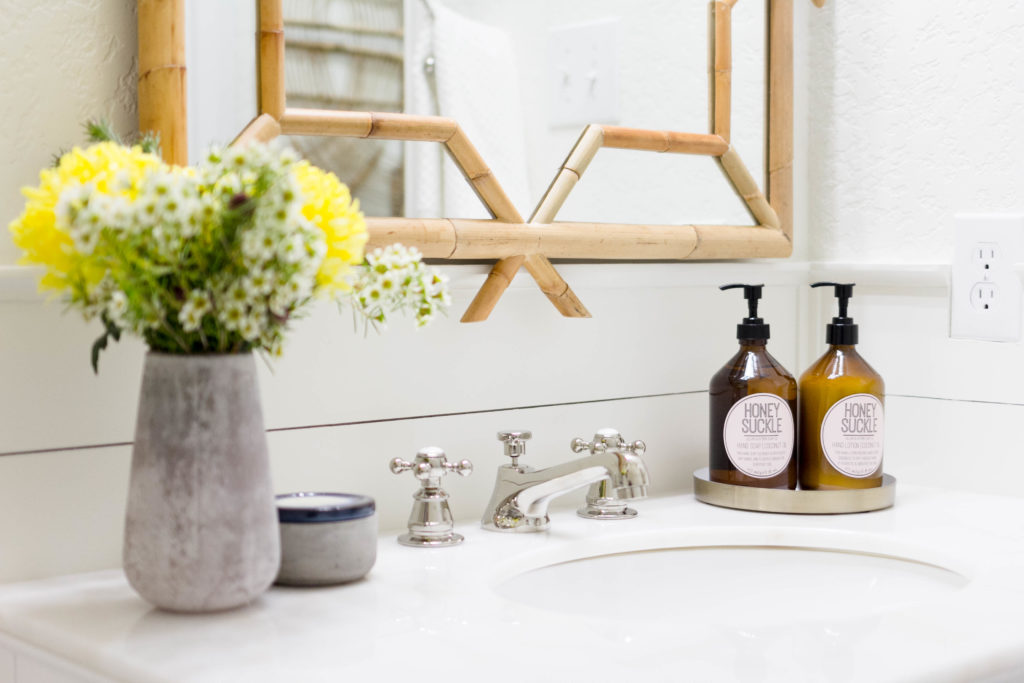 See how my closet mixes well in style even though I basically avoided the coastal style in here, minus the seagrass baskets which can be found in many different decor styles?  The vintage style rug, classic lines of the furniture, and glam lighting are all elements found in other spaces in my home.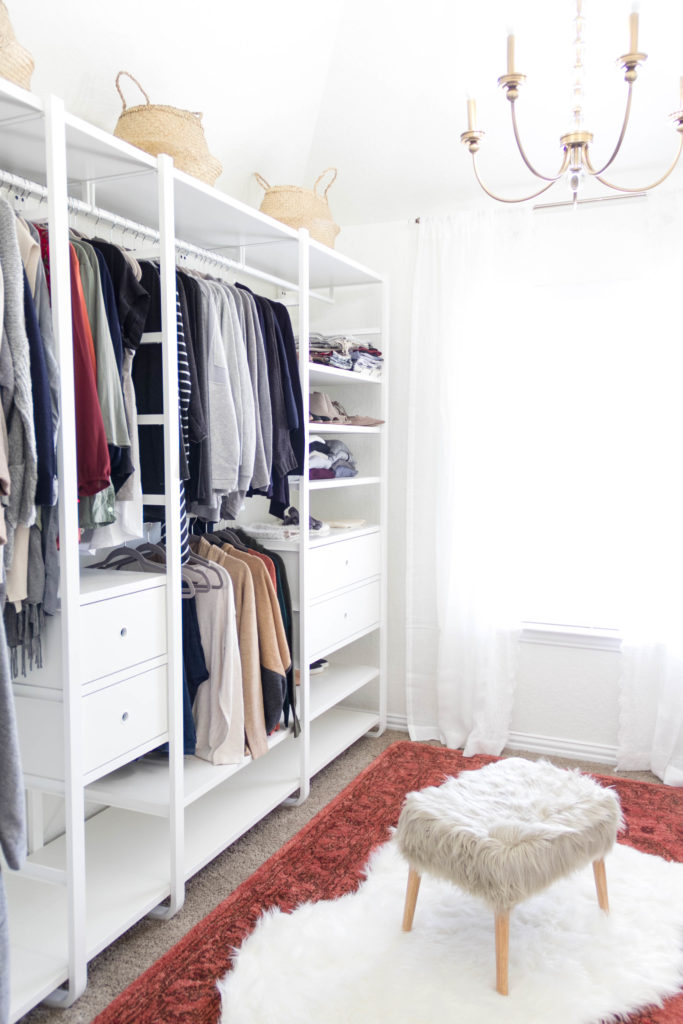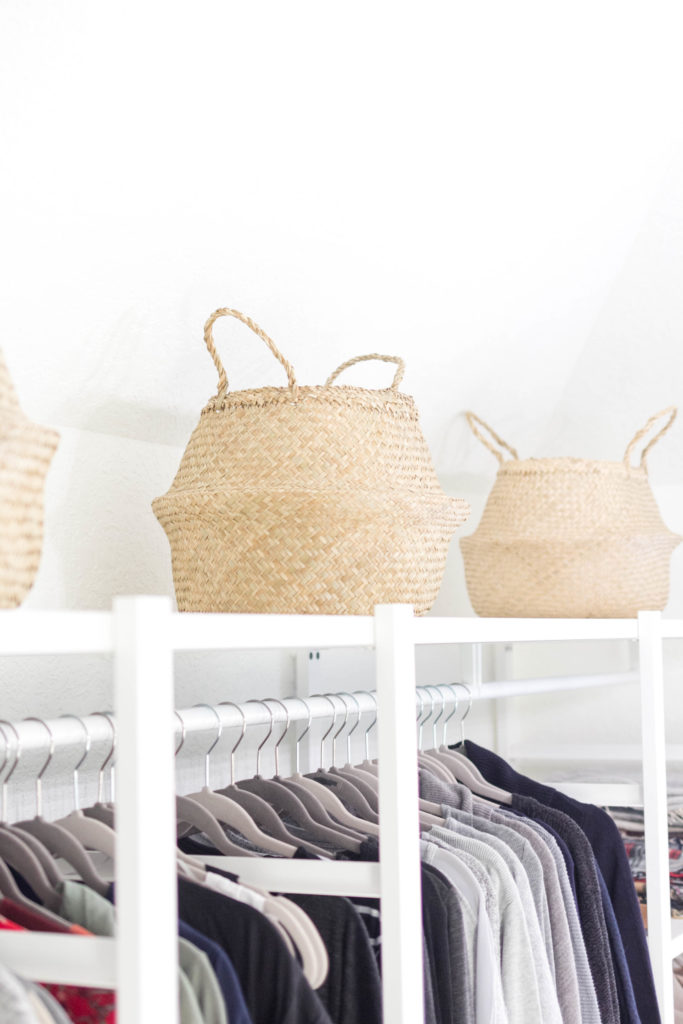 And last but not least, my husband's MCM-Farmhouse style office/lounge.  No one style mix will fit your entire family, but you can make it work using the formula.  Here, white walls pull the spaces together, and with an eclectic mix of furniture and decor pieces it visually makes sense with the rest of our home.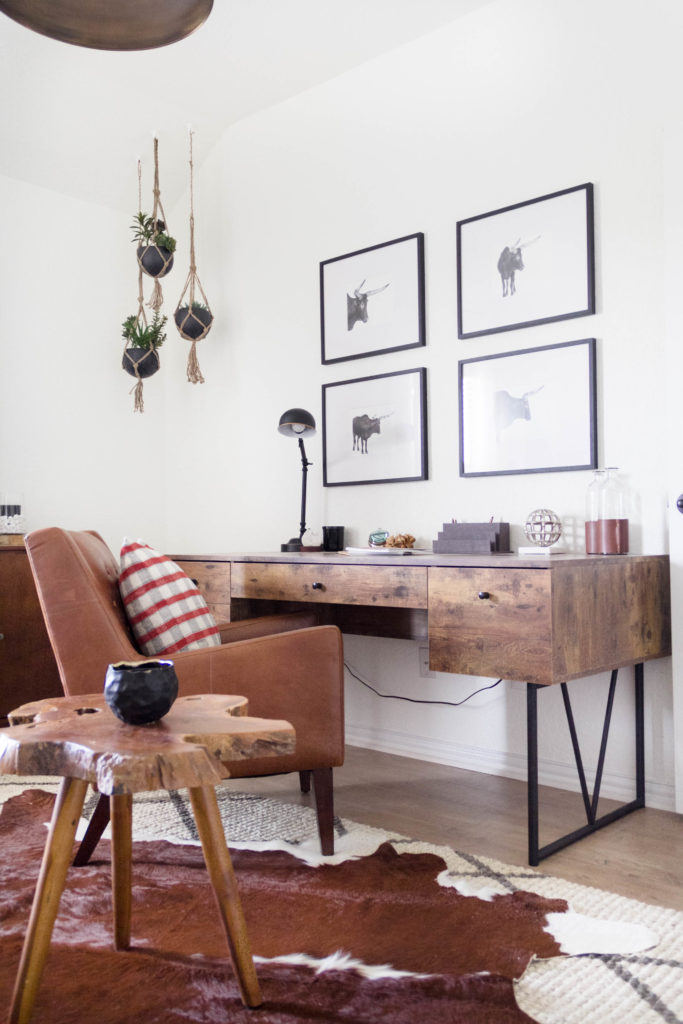 We added a faux shiplap wall treatment, which immediately gave the entire space the farmhouse vibe.  This was a fun one to put together, considering I wasn't taking into account my style at all.  I'm so happy it ended up working out!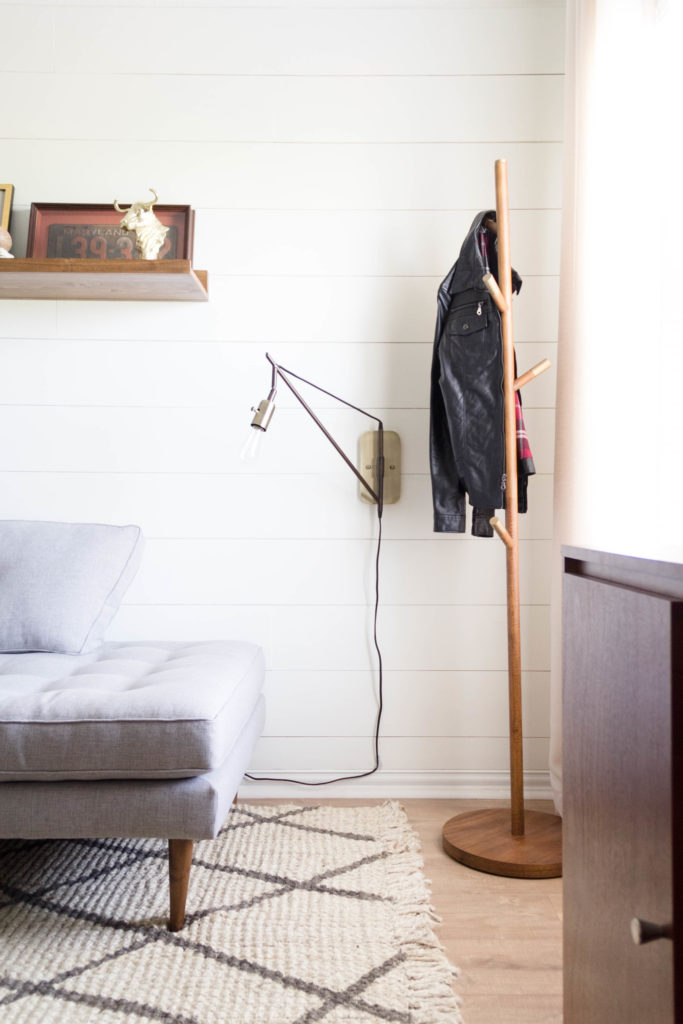 So you see, the formula has worked for us so far, and I hope it'll help you just the same.  By the way, that was fun, taking a mini tour of our home!  I have so many projects in the works, that seeing all the finished spaces together makes me even more excited for the rest to be completed as well!  Thanks for coming along on this journey with me!  Now, if you have a few extra minutes, please follow the links below to my fellow Home Style Hop participants.  Seriously, I'm in awe of the talent in this group!
Until next time!
-Iris
Get the look!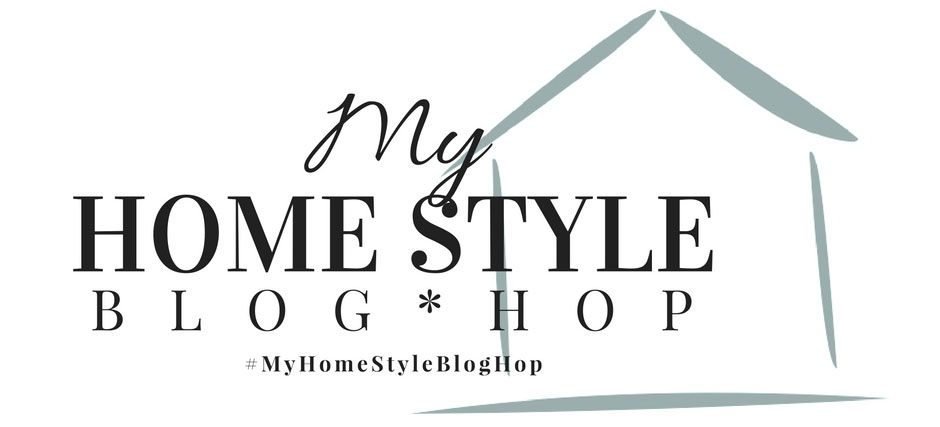 Wednesday Home Styles
Thursday Home Styles