As soon as the sun starts to warm us up around here, I'm pretty much ready for spring, and even though we are still experiencing off-and-on cool weather, I decided it was time to pull our living room together for the season.  A quick change of decor, and this space looks perfectly refreshed.  I'll be sharing it all with you tomorrow, but let's start by having a look at our fireplace mantel decor.
It didn't take me long to figure out that I wanted to use some of my thrifted decor items here, since I knew of a few other thrifted pieces I wanted to use in other part of the living room.  Something about spring always makes me feel in the mood for a vintage/boho-chic look.  Okay, I know, I've been in that mood for a while now, but I think spring/summer are the easier seasons to really decorate for in that feeling.  Why?  Because of all the plants and flowers that I associate with it.  So what I ended up doing was taking a few containers that I had found and planting a few outdoor plants inside them.  This space gets plenty of light, as you can see, so that wont be an issue, and as long as I keep them watered, I think we might be good to go.  I also incorporated two of these large wooden candlestick that I picked up at the Goodwill a few months back.  I had no clue what to do with them at the time, but I just loved the look of them, so home they came, and now up they go, looking glorious on my mantel.  I was also luck to come across these adorable little brass geese not too long ago, and let me tell you, any little brass animal I meet immediately becomes part of my family.  I just can't help it!  They are so darn adorable!  Everything else about the space is pretty much the same as before, but with the new accessories the fireplace provides a beautiful backdrop to the rest of the living room.  Anyhow, I'll stop blabbing and let you get to it.  Enjoy!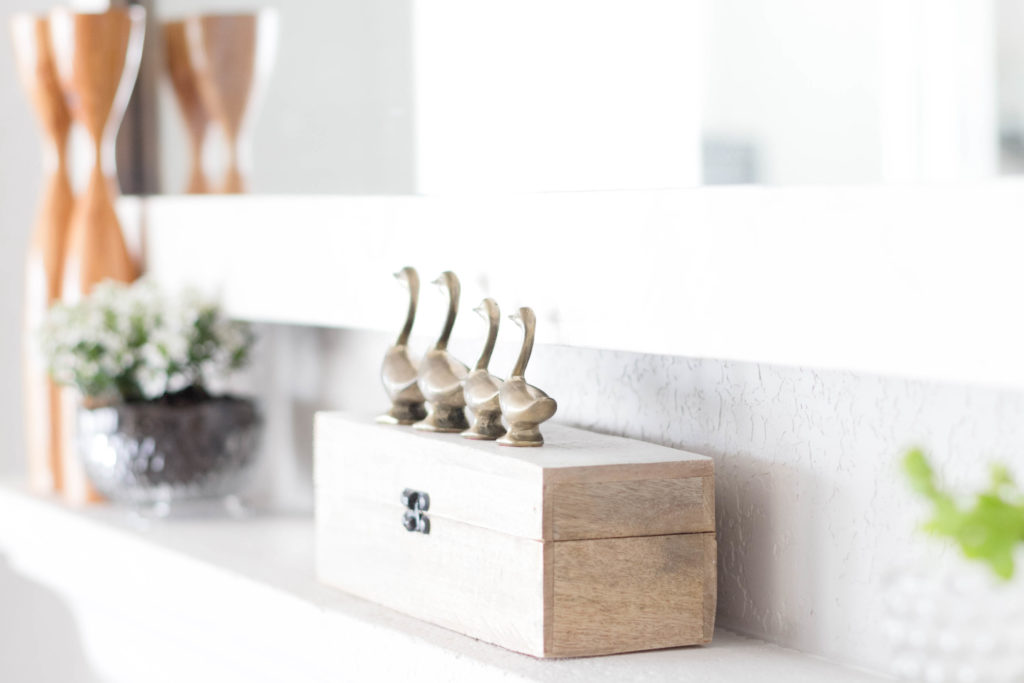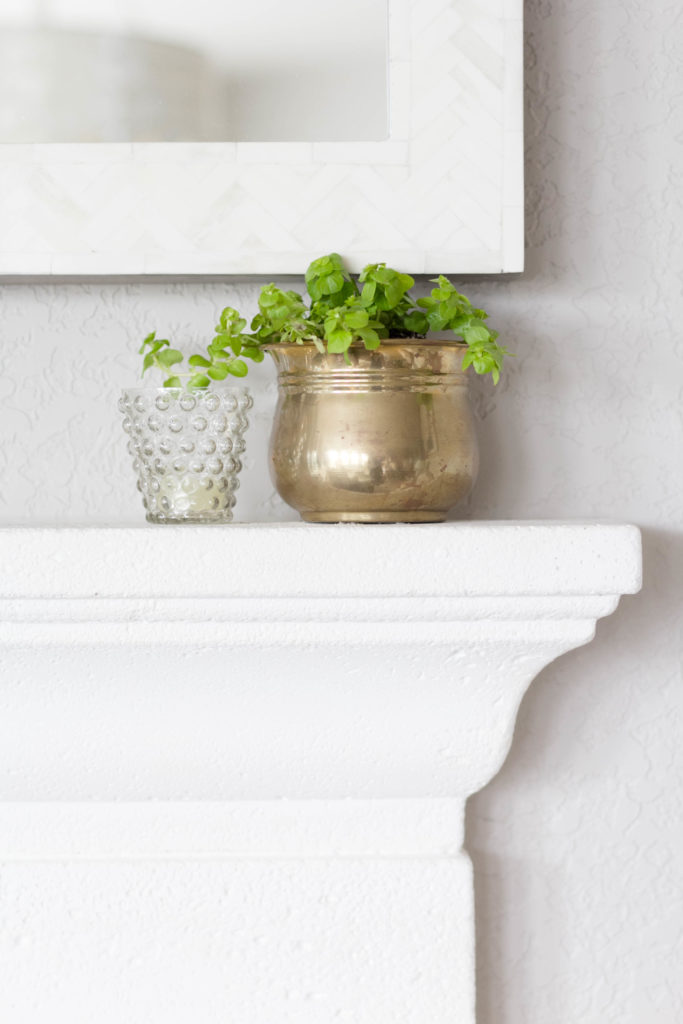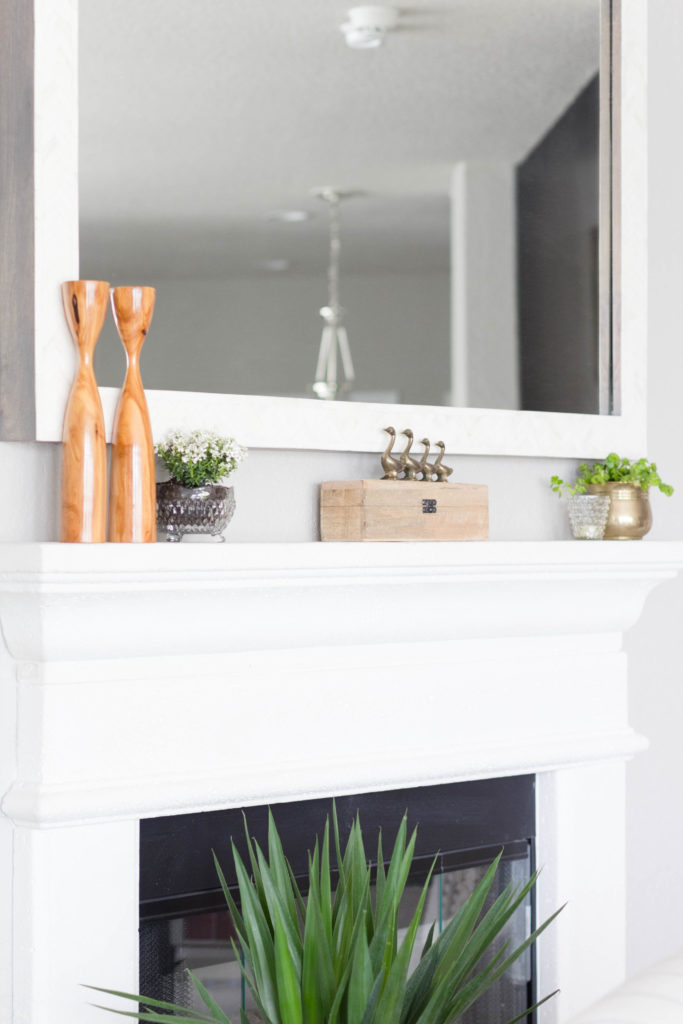 That's all for now!  Be sure to check back tomorrow for the full reveal of the space, but in the mean time I hope you'll have a look at the other mantels being shared in the blog hop I am participating in, hosted by Amy of My Life From Home .  I've seen a lot of them already, and they are all beautiful.  I hope you enjoy them too!
You may also like: