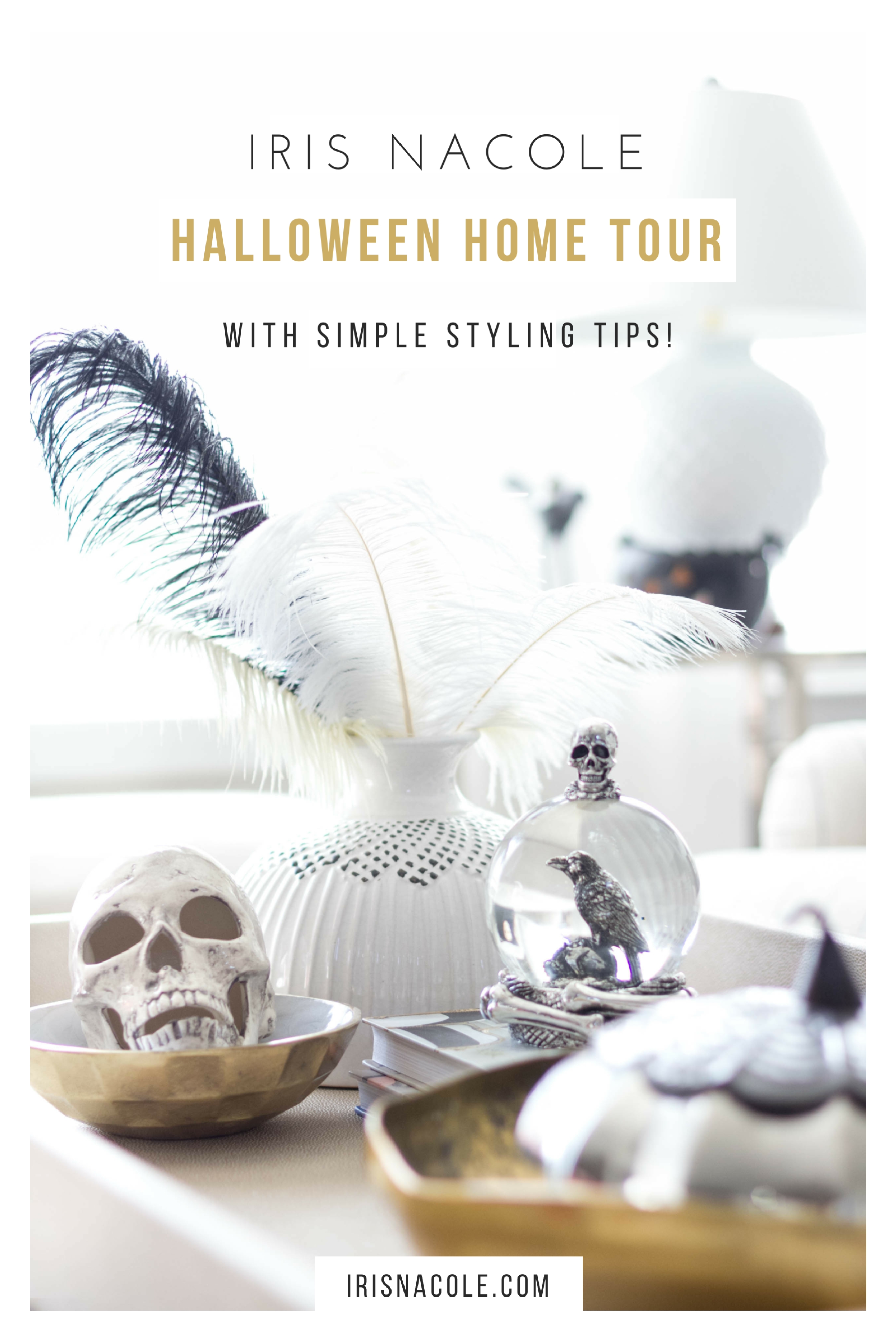 It's Halloween night… Wait, no it isn't! But it will be soon, which is why I finally got my act together and put up all of my Halloween decor this year. It's no secret that I love to decorate for the changing seasons, and holidays, but sometimes life can get pretty hectic, and those "grand plans" of mine may not make it out of my head. So instead of a three-four room Halloween tour, I managed to put up enough decor to make my living room as playful (for my son), creepy, and spooky as it could be. I was actually surprised on how much of an impact the little styling that I did made in the space!
Here are a few takeaways from the day that might help you if you're struggling with decorating this year.
Pick only a few themes to work. For example, spider, skeletons, and birds, and layer them together to create a cohesive look.
Create a focal point. My creepy crawly gigantic spider, and her web of offspring is enough to capture your attention and make anyone's skin crawl.
If you have little ones, or just don't like to get too spooky or creepy, add some whimsical elements to the space. A skeleton wearing a witches hat, fuzzy little spiders, pom-pom decorations, all draw away from making the space too spooky or creepy.
Decorate using decor pieces as you would if it weren't just for Halloween. A faux skull can be a great bowl filler!
Don't forget the candy! Even the smallest display of candy around Halloween can evoke Halloween memories, and anticipation for the night to come. Just try to not eat it all yourself. Haha!
Have fun! Don't stress over imperfections, just have fun! After all, isn't that what it's all about?
Enjoy the tour, and Happy Halloween!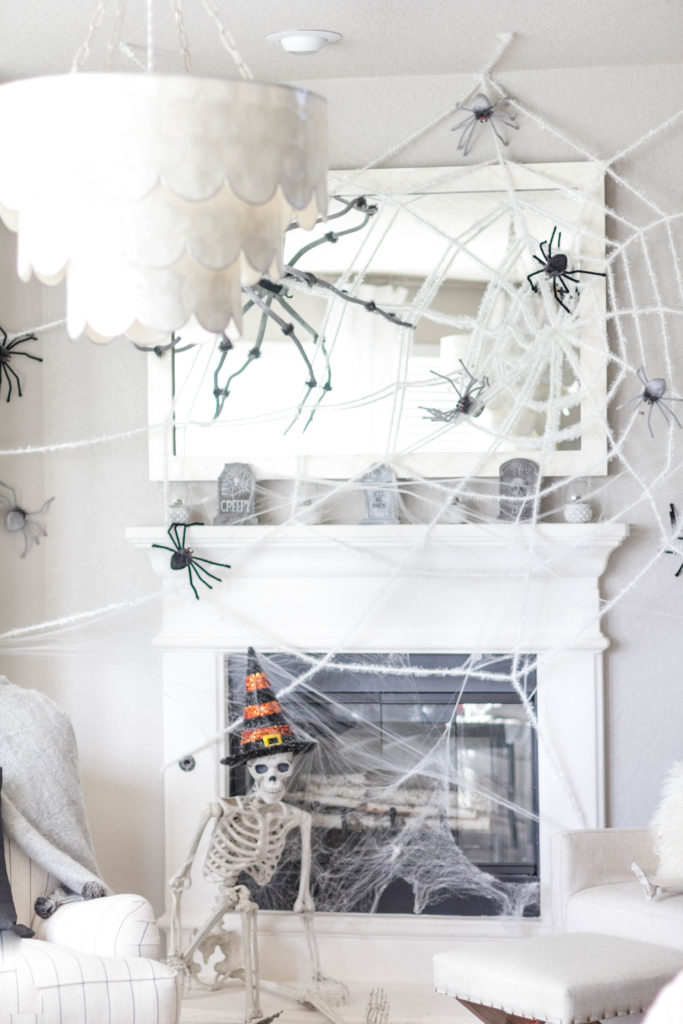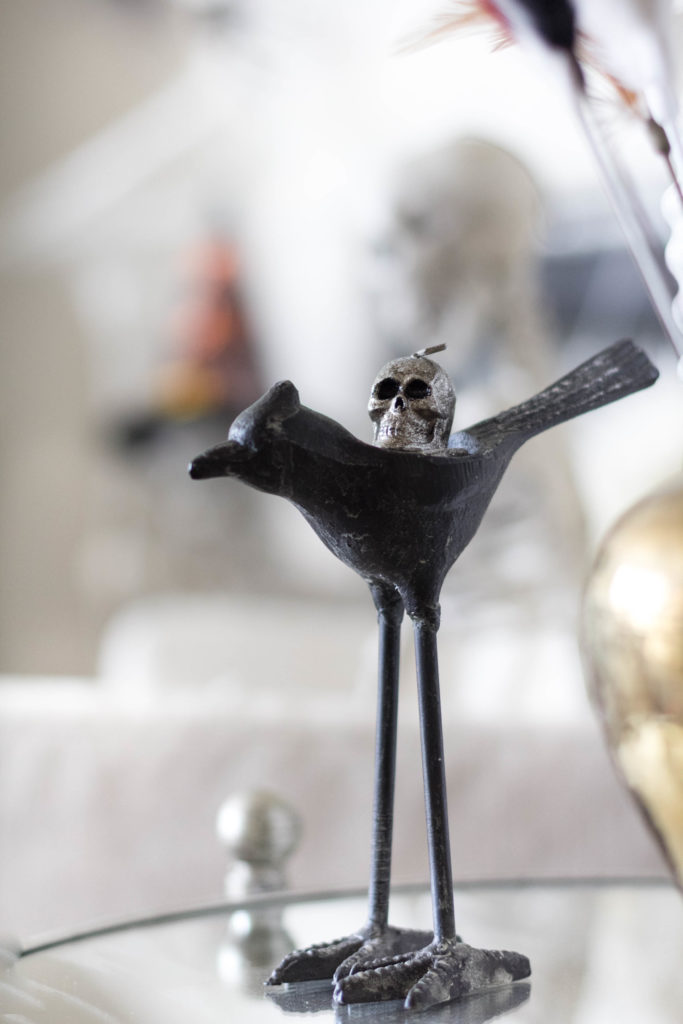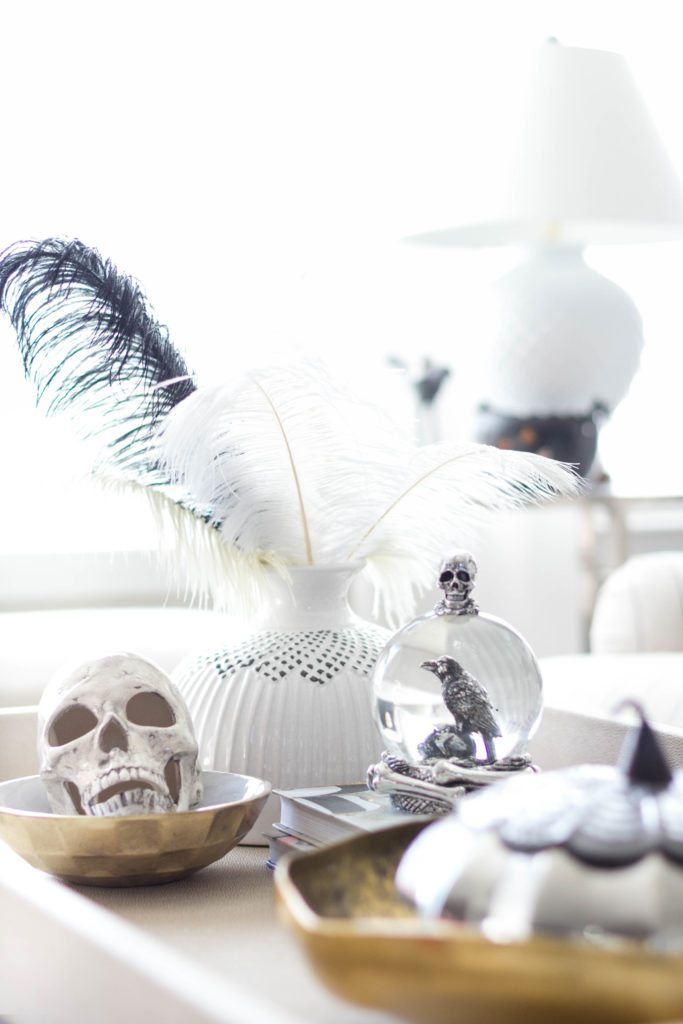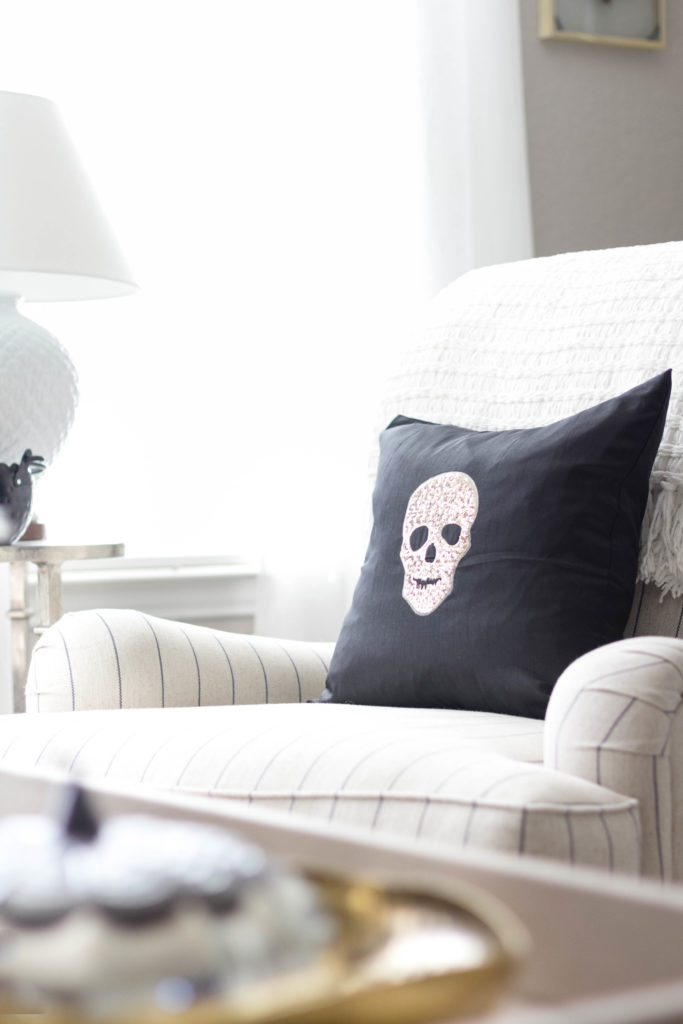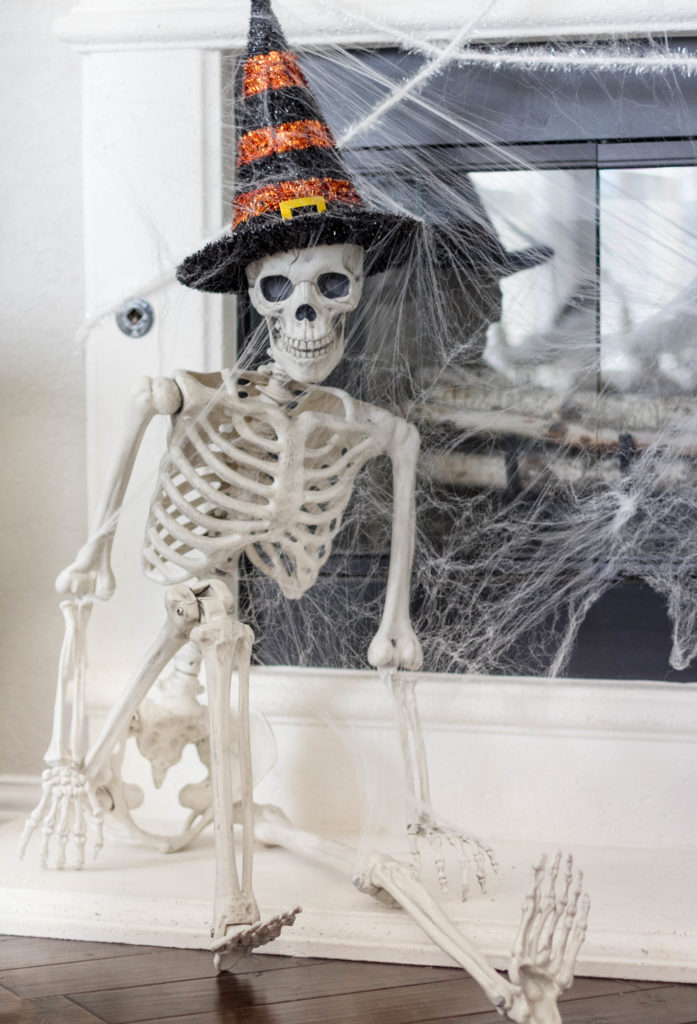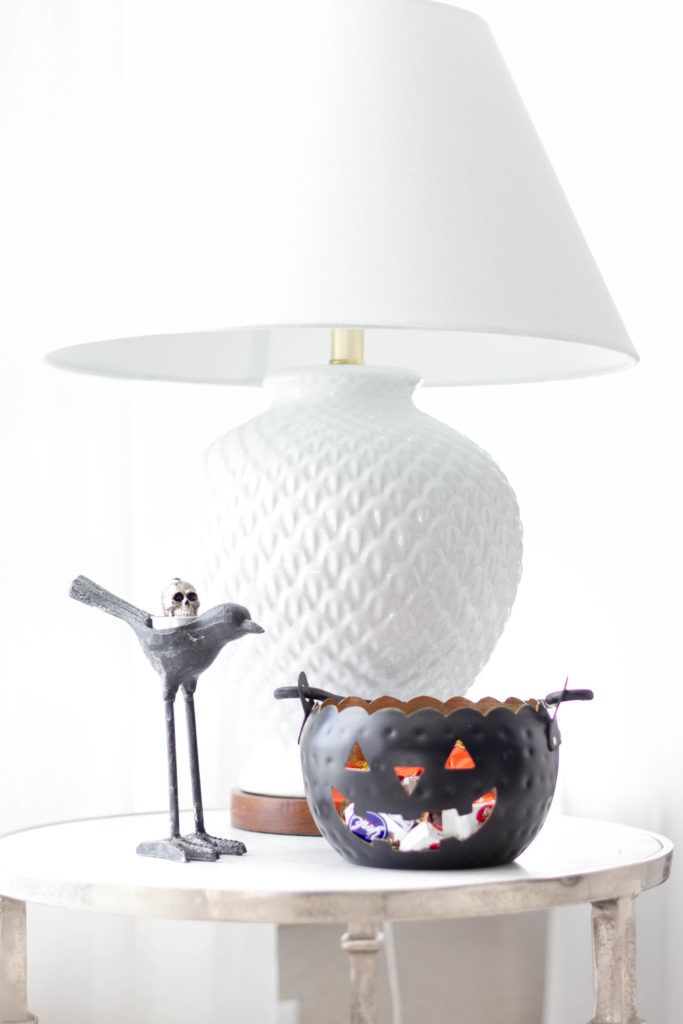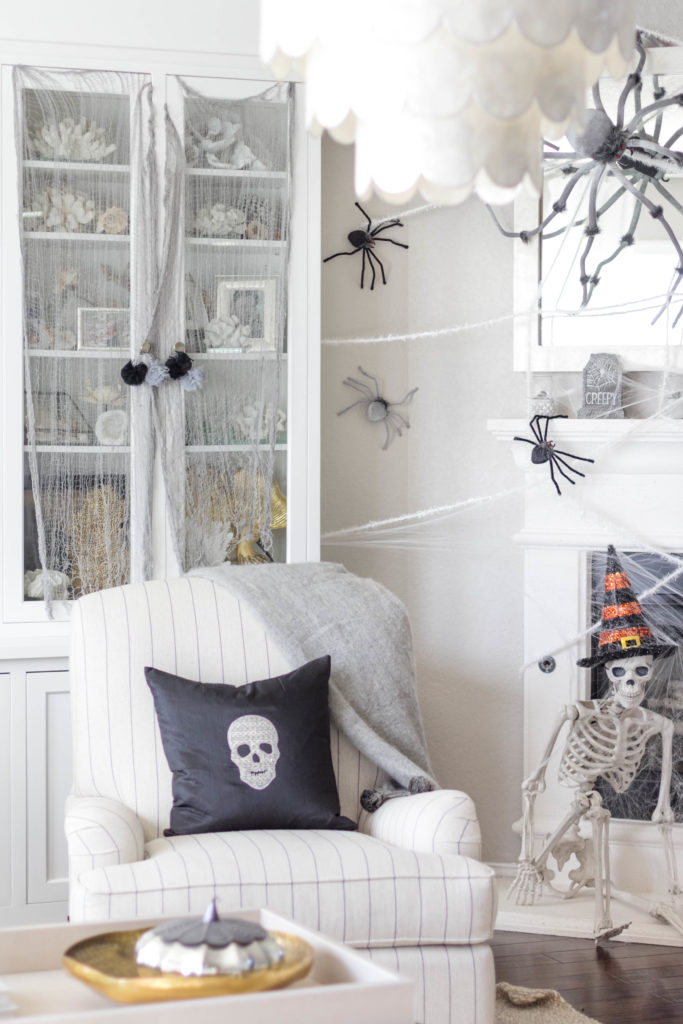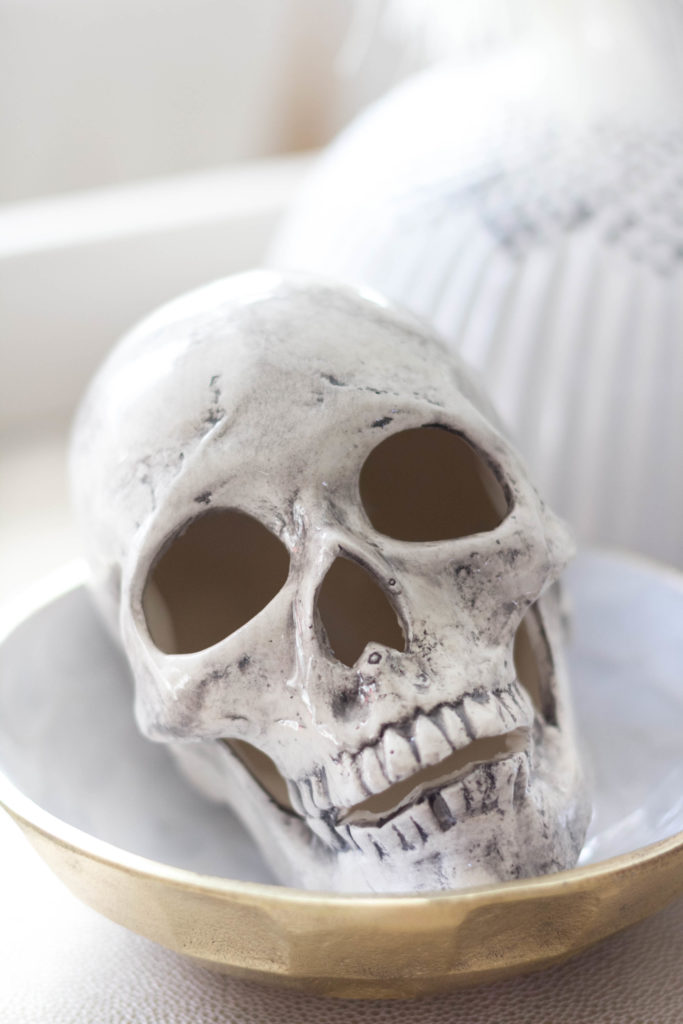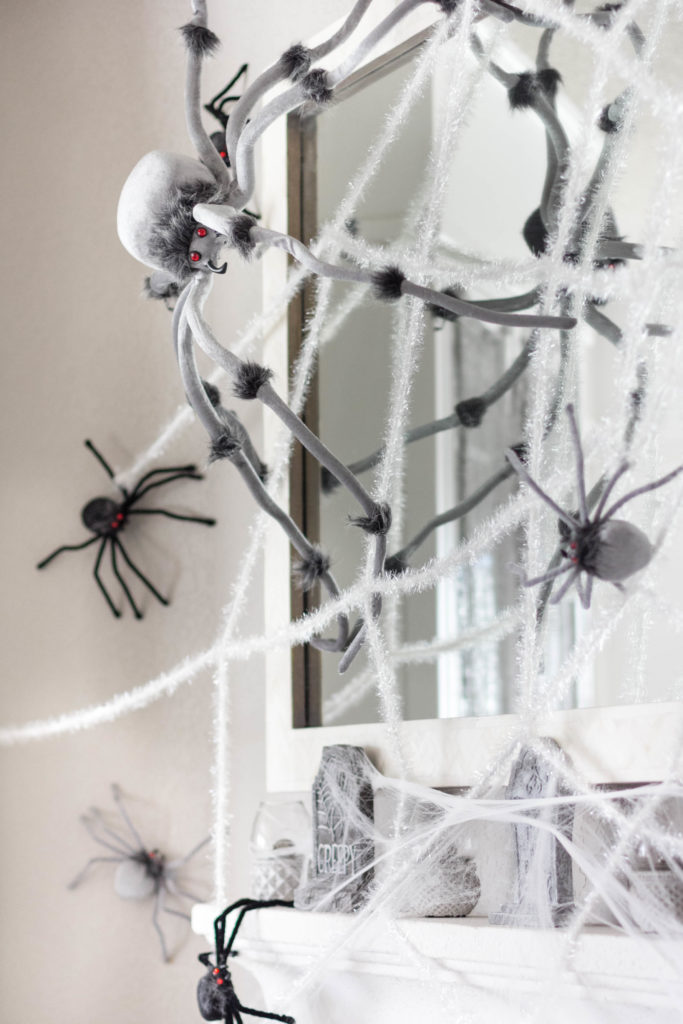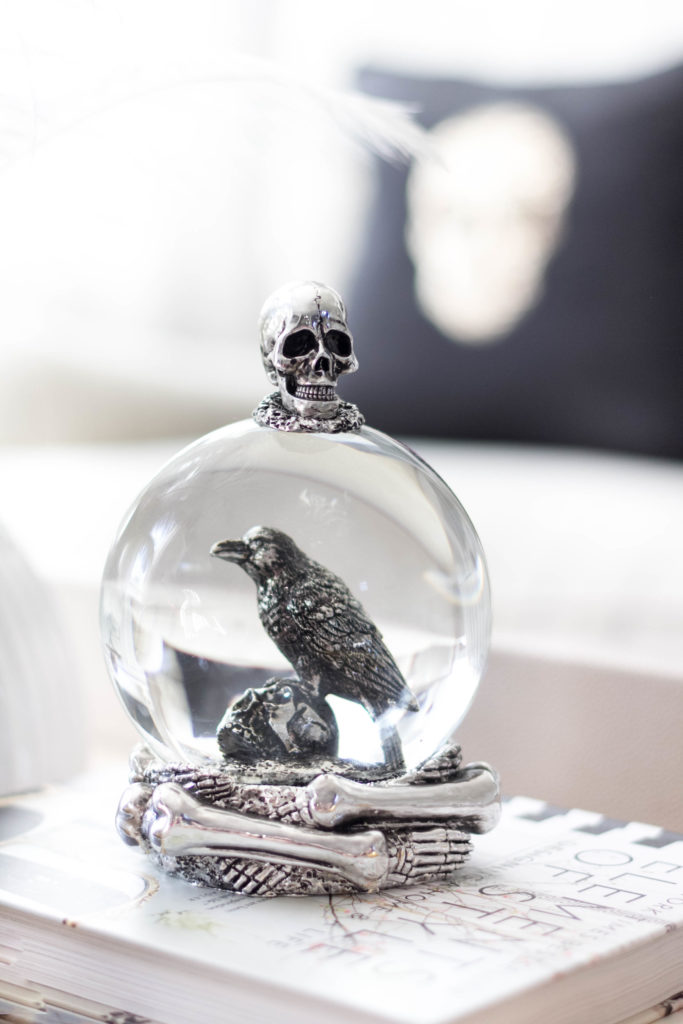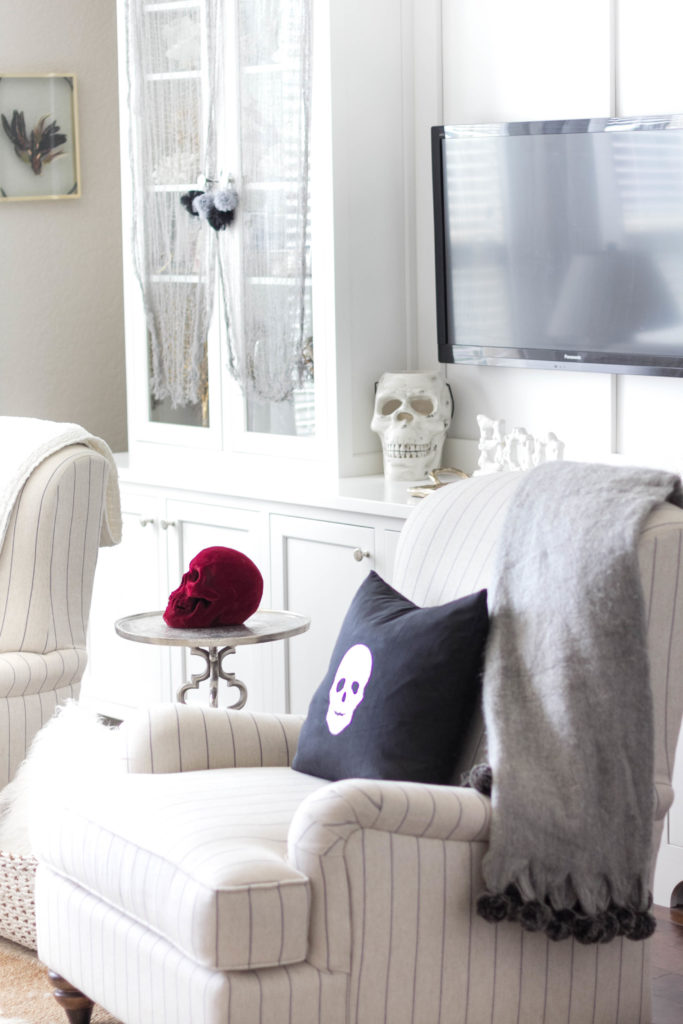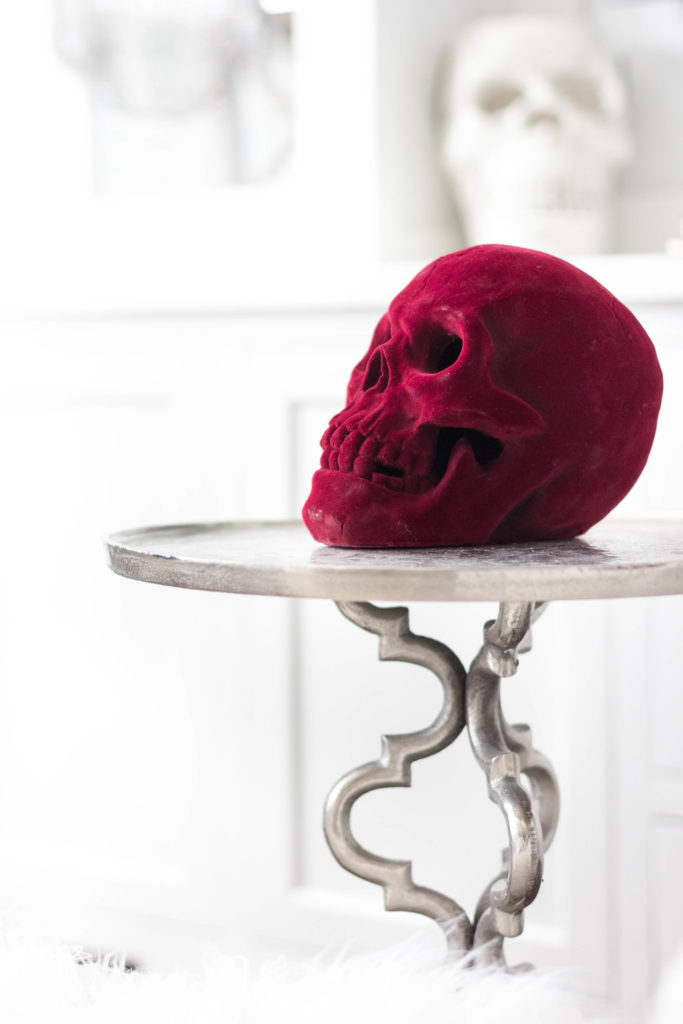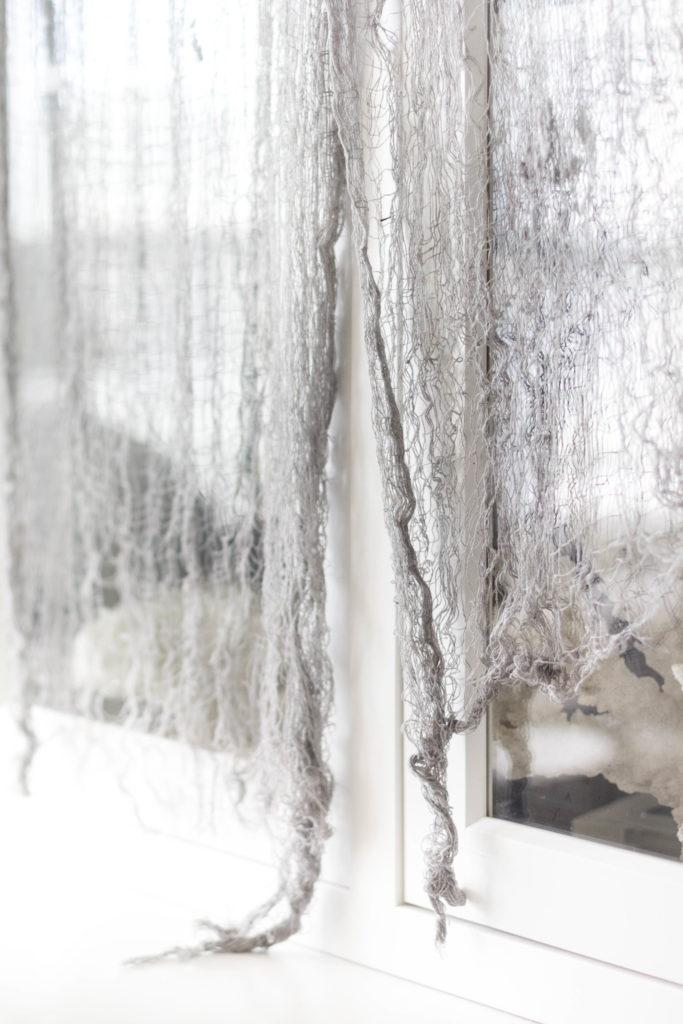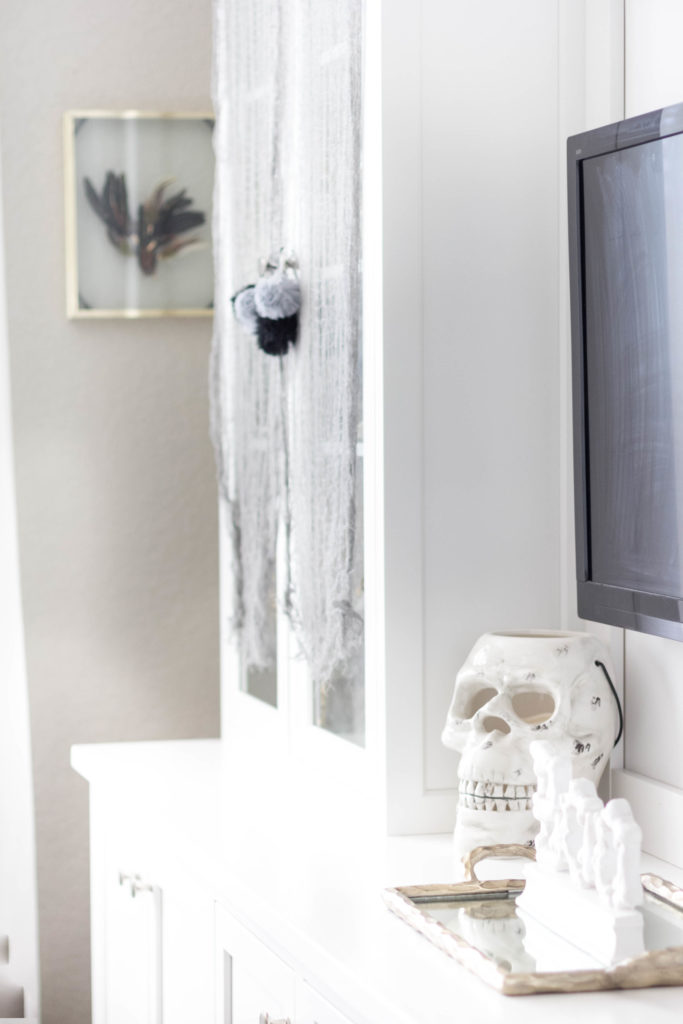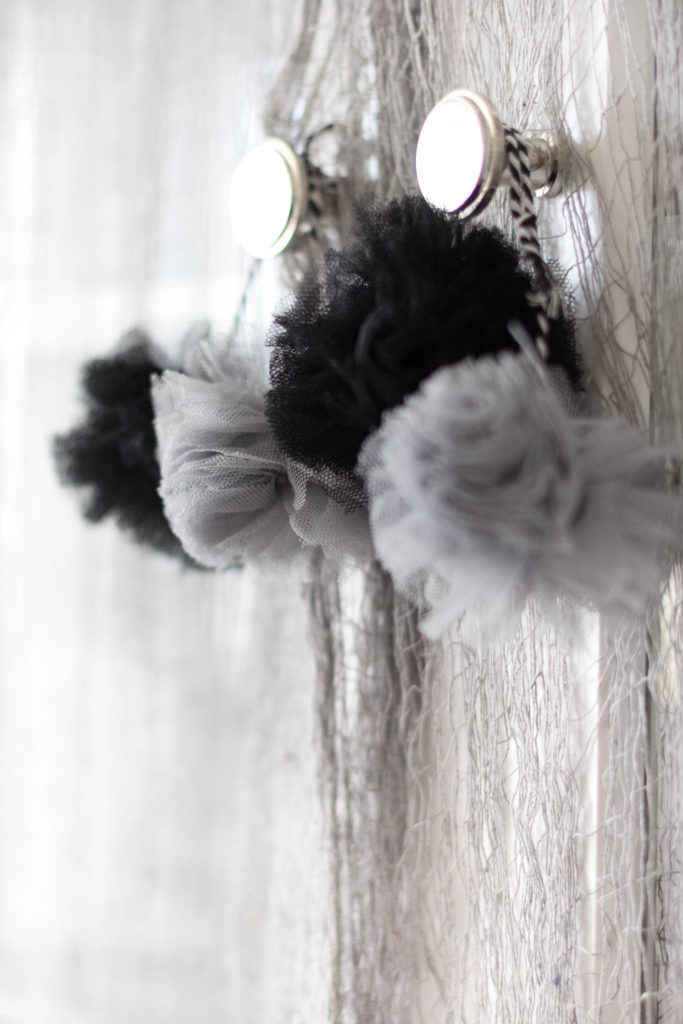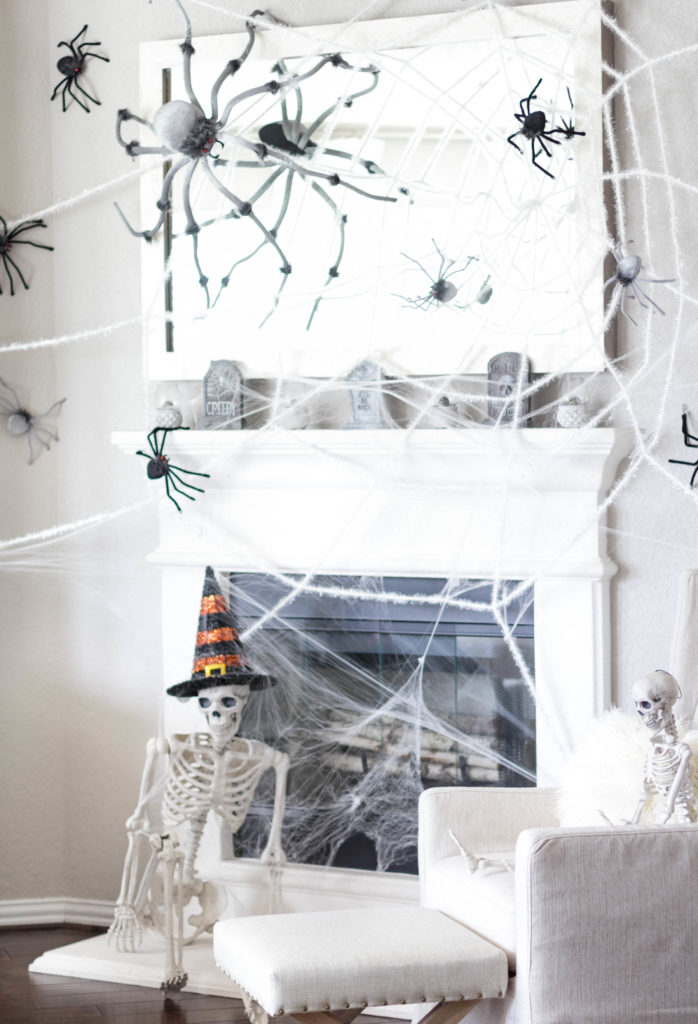 Until next time friends,
-Iris
See even more Halloween decorating ideas here!