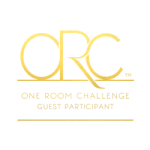 Welcome back to week two of the One Room Challenge!  Oh boy has this past week been, "fun"!  I sort of mean that and sort of don't because some really great things came out of this past week.  When we left last week, I had shared my plans for the Men's Lounge I'm creating for my husband John, for the One Room Challenge.  If you missed that post check it out to see/read all the mushy details.  Haha!  Seriously though, I appreciate the supportive comments from everyone about the design and about my reason behind the design.  I'm feeling even more motivated to have this space turn out as expected!
So I feel the need to share the before pictures even though I failed to take pictures of the space in all its terrible glory.  Remember this was the catch-all space in our home, so you'll have to use your imagination a bit to see it that way since we cleared it out.
I know, pretty boring huh?  It was packed to the brim with household items and decor though, so really to me it's quite refreshing.  Well, as refreshing as a stinky "cat room" can smell.  Remember, at one time my poor sick kitties called this room home, and due to their illnesses they pretty much destroyed the carpet, regardless of our efforts to clean up after them.  They are both at Rainbow Bridge now, probably cheering me on during this challenge. #crazycatlady  Once they were gone, this space took on even more junk until you couldn't walk inside of it very easily.  The only good path was the path left for my husband to get to his closet.
Anywho, we gave it our best effort to deep clean the carpet and get the smell out, but sadly it just didn't work out for us, so we are moving forward with Plan B.  We had hoped to replace the carpet with the exact match, but we couldn't find it, and we really don't have the patience or want to look any more, so we decided to look for laminate flooring instead.  We would have chosen hardwood like we have on our first floor, but we are saving the extra funds for a different project we have going on right now.  One day though, we are going to completely replace the upstairs flooring with hardwood, so this will be a good test to see how well we do without carpet.
John seems to be the most excited about this new development though, because he was already looking into options if we went this direction, and I really think he found a good one!  Here it is…
Here's what it looks like with the mood board: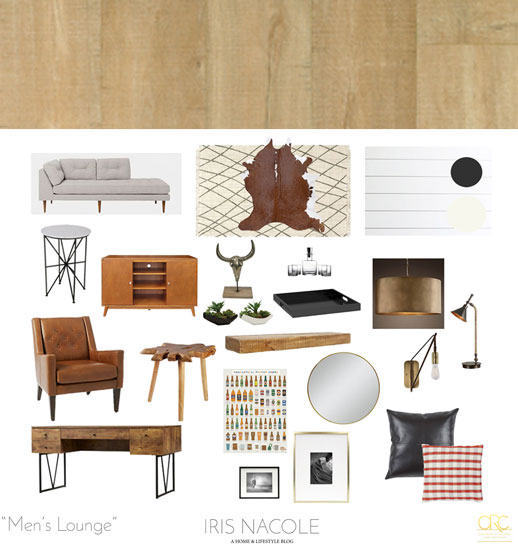 John and his dad worked hard on Sunday to remove the beast (the treadmill), and to pull up the carpet.  I'm really impressed, because they did it in about two hours, and I'm pretty sure it's going to save us some cash for the replacement process.  We are still waiting to hear back from Lowe's about the install, so I'll update y'all on that next week.  Hopefully we will have the new flooring in by then, or at least have it on the schedule to be done.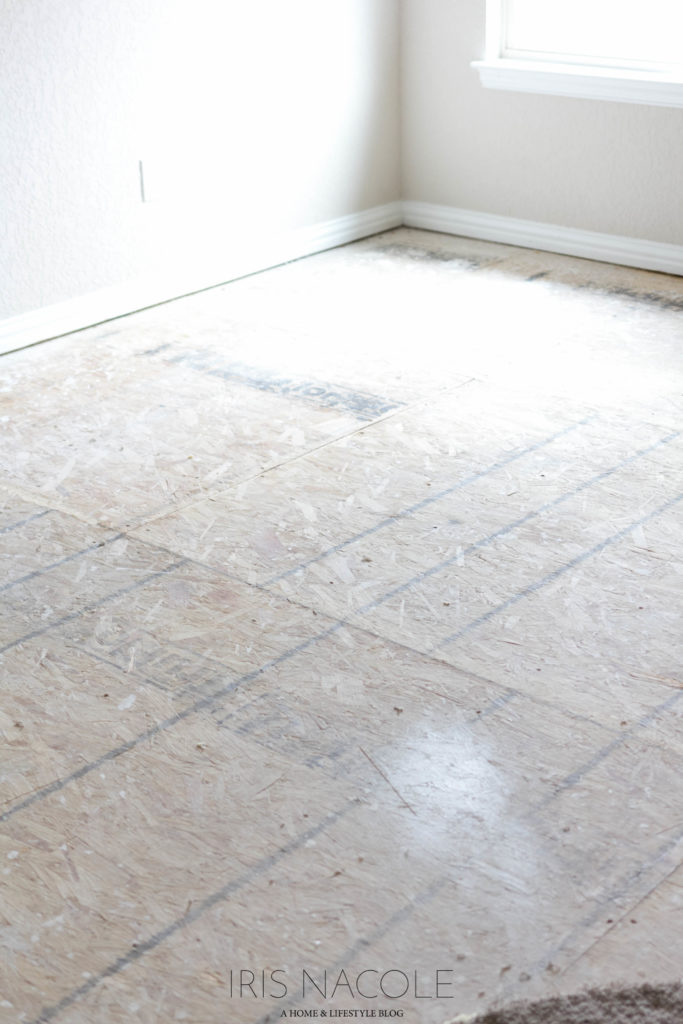 We also picked a paint color for the walls!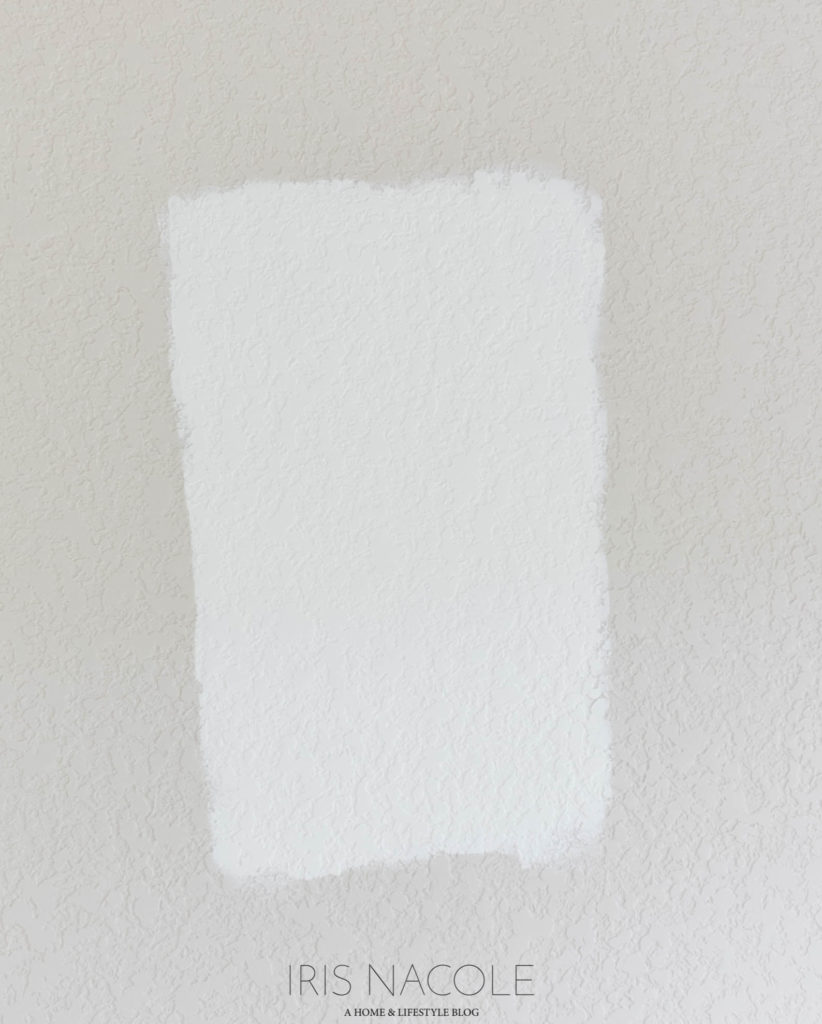 It's such a yummy color on the walls in our home, and appears to match the existing trim color really well.  I painted a few test areas on each wall of the room, and John and I agree that we both really like it, so we went to Home Depot, and had them mix us up some paint in Behr brand paint and primer.  Benjamin Moore is sort of scarce around the city, and I really didn't think driving in 30-40 minute traffic would be ideal if I needed more paint during the day, so that's why I went with Home Depot instead.  I went back to Home Depot yesterday and picked up some painting supplies.  I ended up splurging a bit on a paint sprayer by Wagner.  The Wagner Flexio 570 seemed to be the best choice to get the job done.  Especially since we will be painting the ceiling too.  We're hoping to get that done in the next few days while the flooring is up, so we can avoid having to tape off the floors, and just go for it.  Wish us luck, because neither of us have experience with this sort of tool, so it could be disastrous!  Let's hope not though!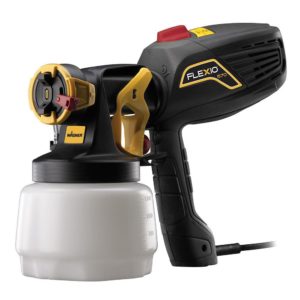 Oh, and I almost forgot!  We visited the outlet mall again this past weekend, while we were on our way to Ikea to get some stuff for another project, and we found two really amazing additions to the room.  The Pottery Barn Outlet had their Rustic Wood Shelves on sale, so we picked up a few of the longer ones for the space.  My plan is to butt them up to each other and make one really long shelf across the wall above the chaise.
We also found this coat tree from the West Elm outlet marked down, and marked down again 50% off!  Such a steal!
That's where we are today in the makeover!  We hope to make great progress in the next week.  The weekends will certainly be busy, that's for sure!
Have you been following along with the Featured Designer's spaces?  They are SO GOOD!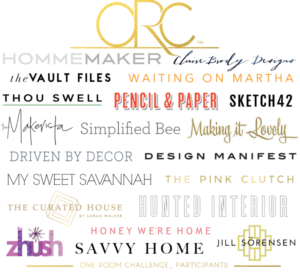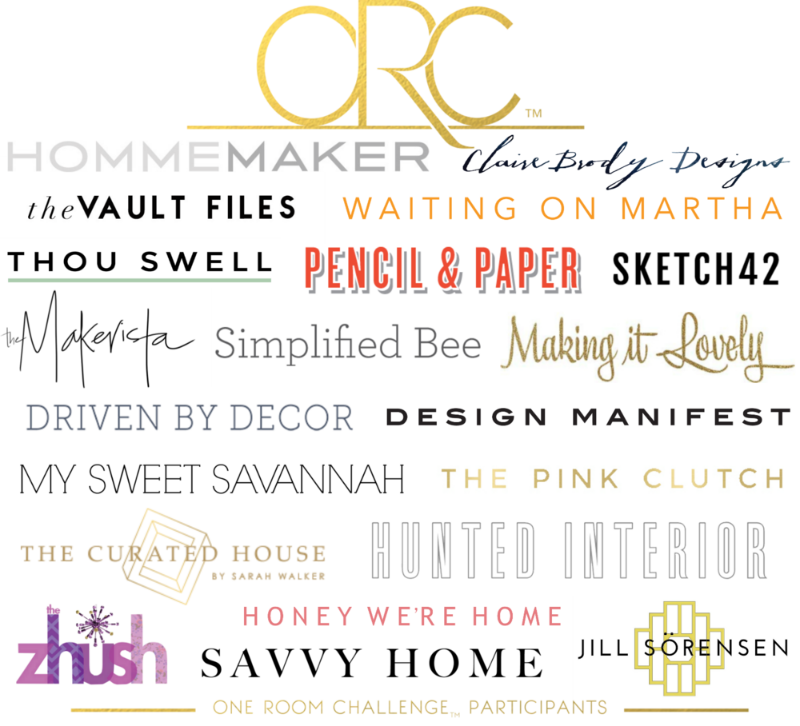 How about the other Guest Participants?  See week two links here!
See my previous One Room Challenge makeovers here!
Special thanks to Lamps Plus and Rugs USA for sponsoring some of the items to be used in this makeover.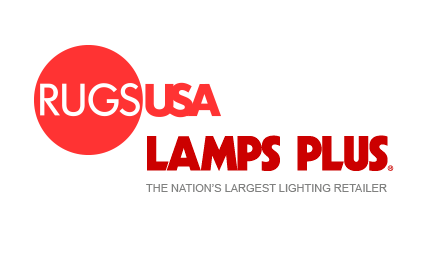 -Iris
Posts you may also like: