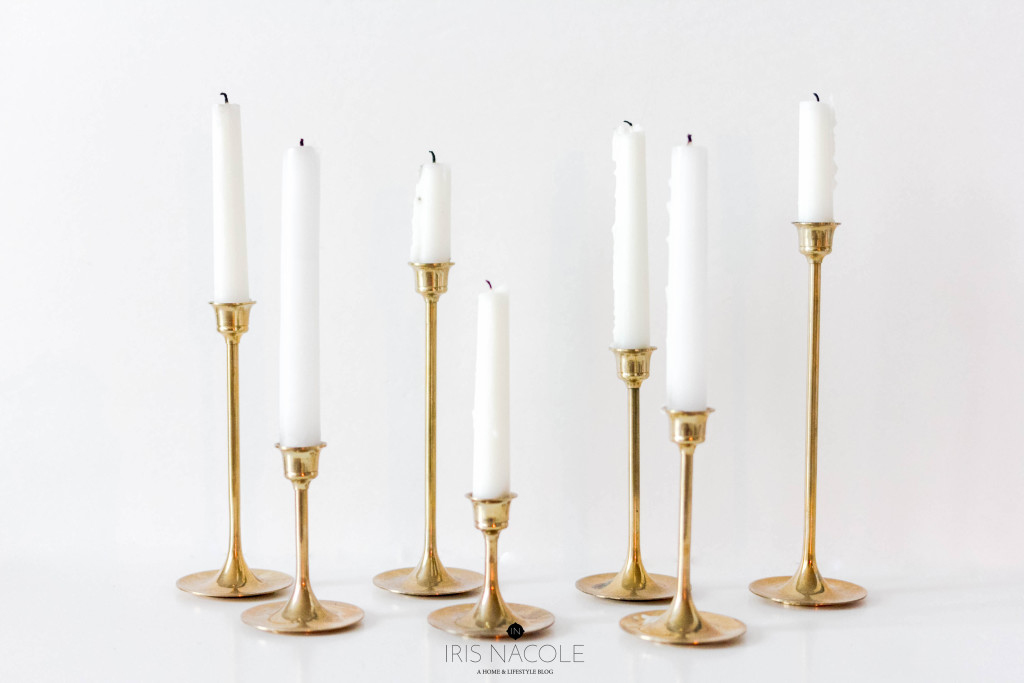 I'm pretty sure it was a little over a year ago that I fell in love with vintage brass décor.  It might have been that each time I visited my local Salvation Army I was met with a whole display of various brass items as I entered into the décor section.  That or the beautiful Pinterest pictures showing them styled so well.  All I know is that when I laid eyes on my first brass candlestick in real life I couldn't for the life of me understand why someone would throw it out!  I slow started collecting them, and since they were pretty well priced at the location I frequented I ended up acquiring quite a few of them.  I just might have them stuffed in different spaces all over the house since I have so many right now.  Eep!  Maybe that's why they ended up at the  thrift store!  Maybe whomever had them before me was also a crazy about brass lady and she had to make room for other stuff one day!  Yeah, that makes me feel better all around now.  Sadly I think someone was probably just cleaning out their home and thought to themselves that they are just old brass candlesticks and nobody would want them in the family so they might as well donate them.  More for me I guess!
That brings me to today's post!  I've joined up with my blogging buddies to share how we style or transform those unwanted items we stumble across during our thrifting trips.  The brain child of my sweet friend Jess of Domocile 37.  We're calling it," It's So Ugly, It's Cool Thrift Store Challenge"  Of course none of us see "ugly" when we happen upon that wonderful piece, but we know that the majority of people would probably just look at it and walk away instead of having the vision for the piece like we have.  We're hoping the inspire you as well to take the plunge and invest a little cash into those unwanted pieces, and make them your own!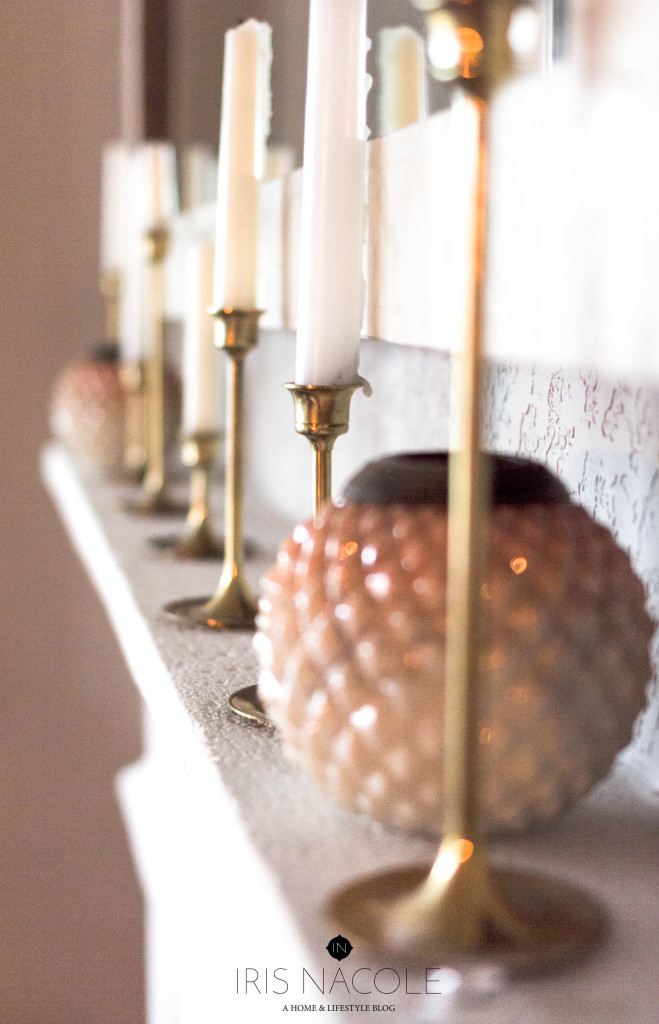 I was lucky enough to have the opportunity to visit my family out-of-state this past December, and one of the things I really hoped to do while I was visiting was to visit this little vintage shop and browse around to see what they had in stock.  The last time we visited the shop was over five years ago and we found some really neat items that we still use today, so I knew it would be worth the little trip out into the cold to at least see what they had.  My mom, aunt and I all walked into the shop and browsed around.  I found SO MANY things that I wanted, but had no place for in my home at this time.  I am trying to be more purposeful about my purchases these days so I couldn't justify adding anything to my collection that I didn't have a plan for immediately.  Luckily, as we rounded  corner on the main floor I ran across this entire set of brass candlestick being sold for a whopping total of $15!  Sure I had few candlesticks like this in my collection already, but not a whole set, so I took advantage of it and scooped them up.  Sorry Mom!  She really like them too.  I brought them home and gave them a good look over, and since the store owner seemed to already clean them up so well all I had to do was style them up on my mantel.  I was lucky and found the perfect number of candlesticks for the space, and easily styled them adding melted candlestick for a romanic look, and alternating the heights of the candlesticks across the mantel.  I added  a couple of smaller votives to the mix to add some color and variation to the space since it was looking bit bland with all of the monotone colors going across.  That did the trick!  I'm so in love with the look that it has been hard to convince myself that I need to change them out for spring, but when I do, because you know I will, I know I'll find a way to us them again.  Actually, they just might end up being a centerpiece for the dining table soon!  That is, if we ever get the kitchen/dining room renovation done!  I'm shooting for summer as my deadline to have both done, so be on the lookout soon for a post concerning my plans for both spaces.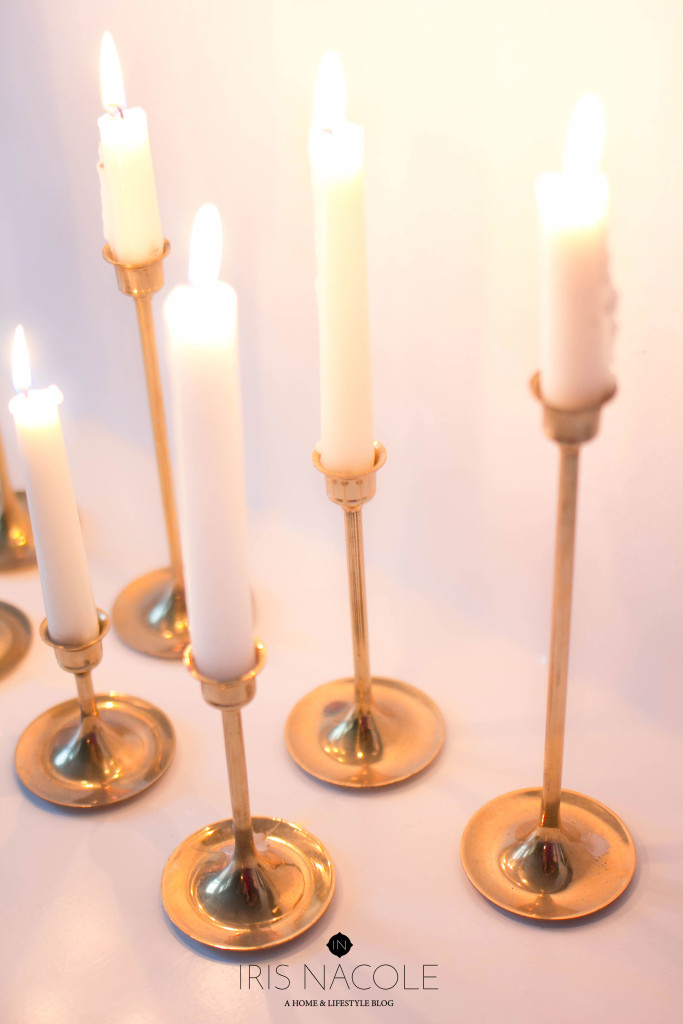 Now I'd love for you to head over to see what the other ladies have done with their "ugly" pieces!
You may also enjoy: