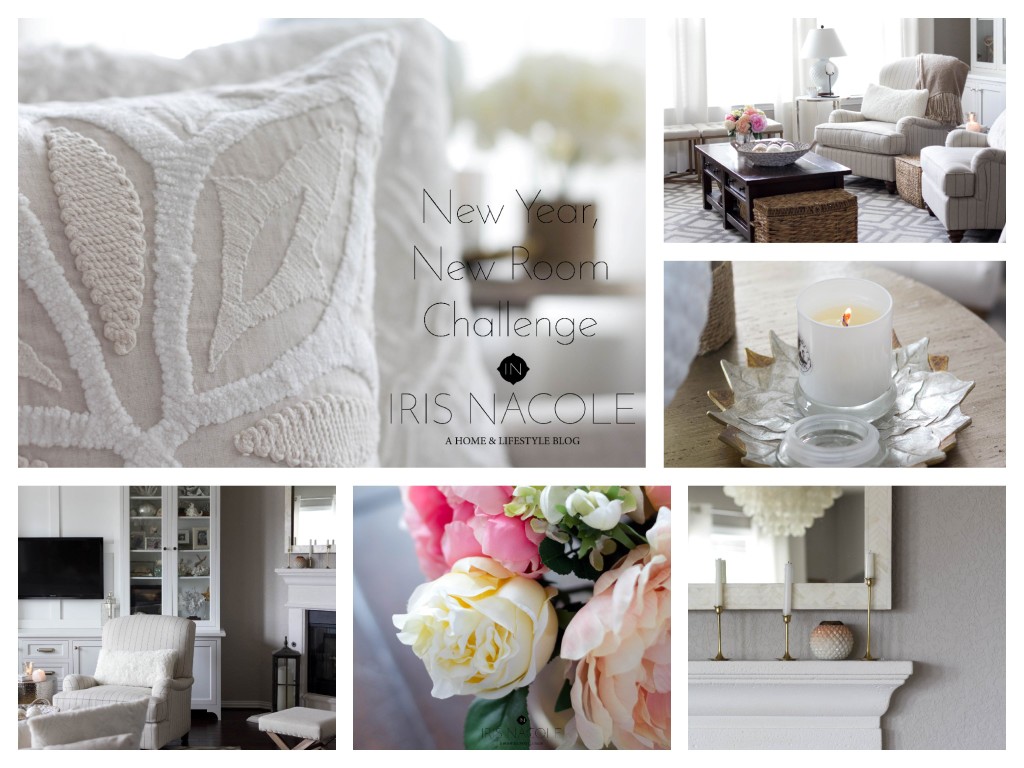 IrisNacole.com has been compensated in the form of product for this post, however all opinions are my own.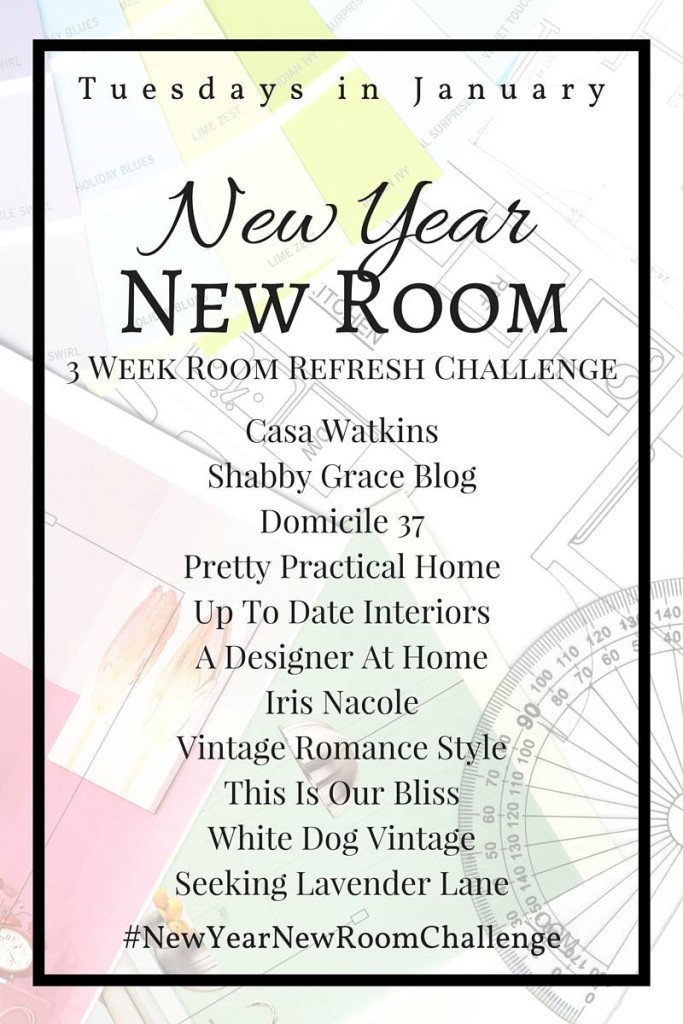 Welcome friends!  Over the past three weeks I have been working to refresh a space in my home for the new year.  My fellow blogging buddies also chose to refresh a space of their own, so be sure to check those reveals out too!  If you've been following along with us, you will know that I chose to refresh my living room, since I was sort of already starting to do it anyways.  If you'd like to read more about it click here, and here.
I created my design board to help envision the space, and I'm pretty happy to say that the final result really resembles my vision!  Thanks to partnering up with Lamps Plus, Minted, and Framebridge (although my picture hasn't come in from them just yet-it's coming in today so I'll share it with y'all next week), I was able to really make this space take on a whole new feeling. As I had mentioned last week, I'm going through a sort of "romantic" decorating period right now.  Due to that, it has turned out to be a much softer looking space than I have ever decorated before, but I'm loving it!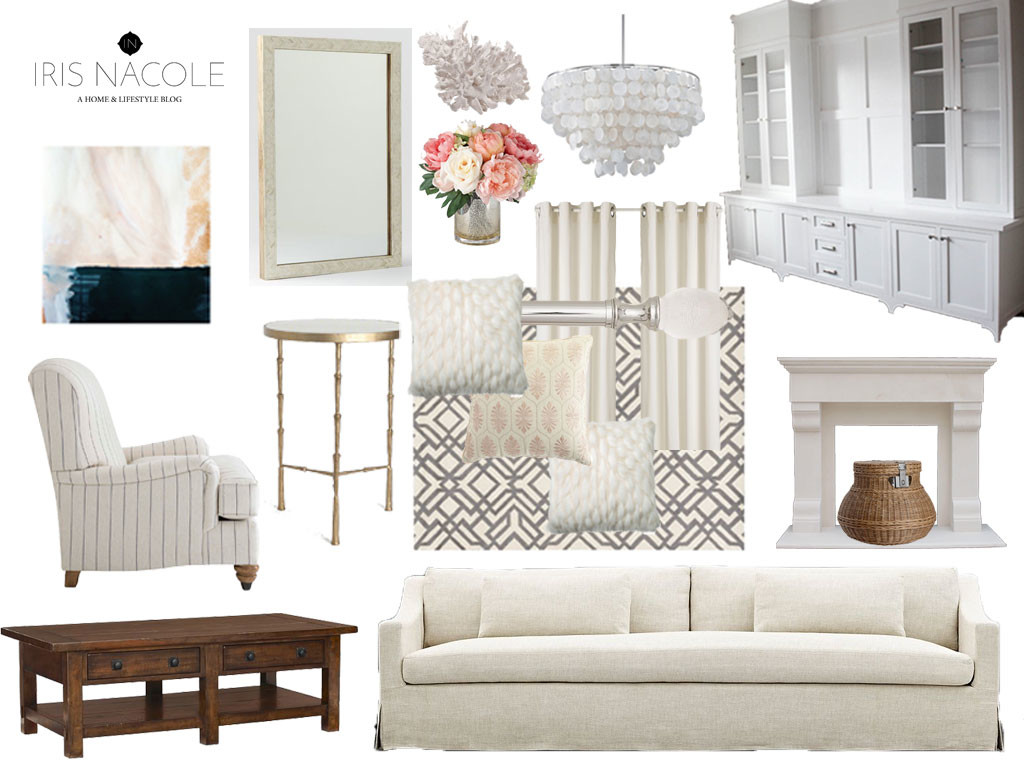 I won't make you wait any longer.  Here is what the space looks like now!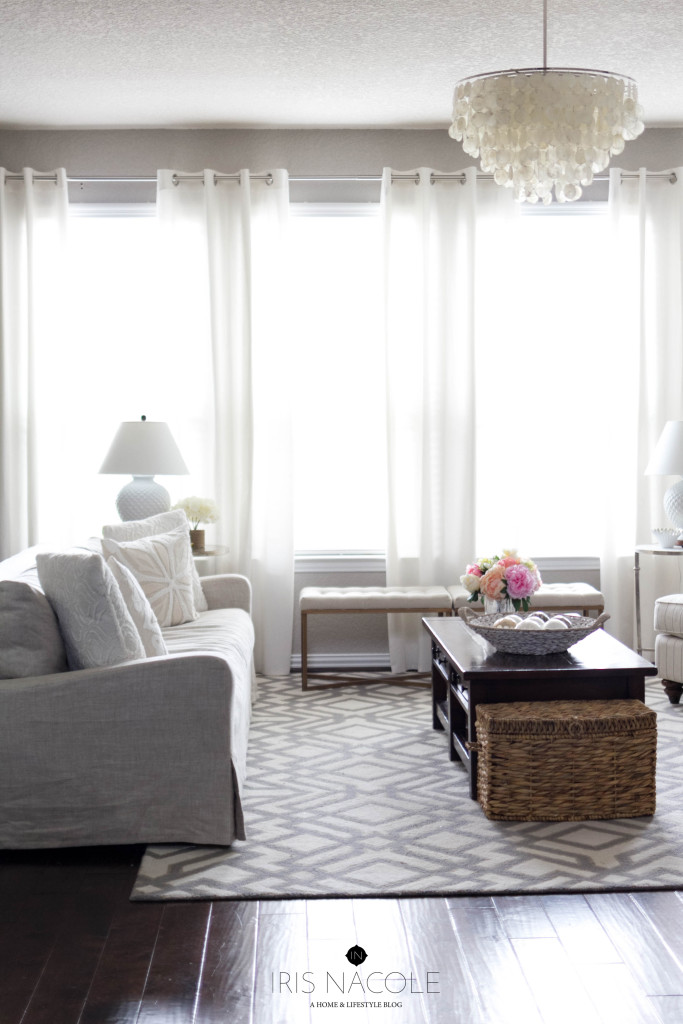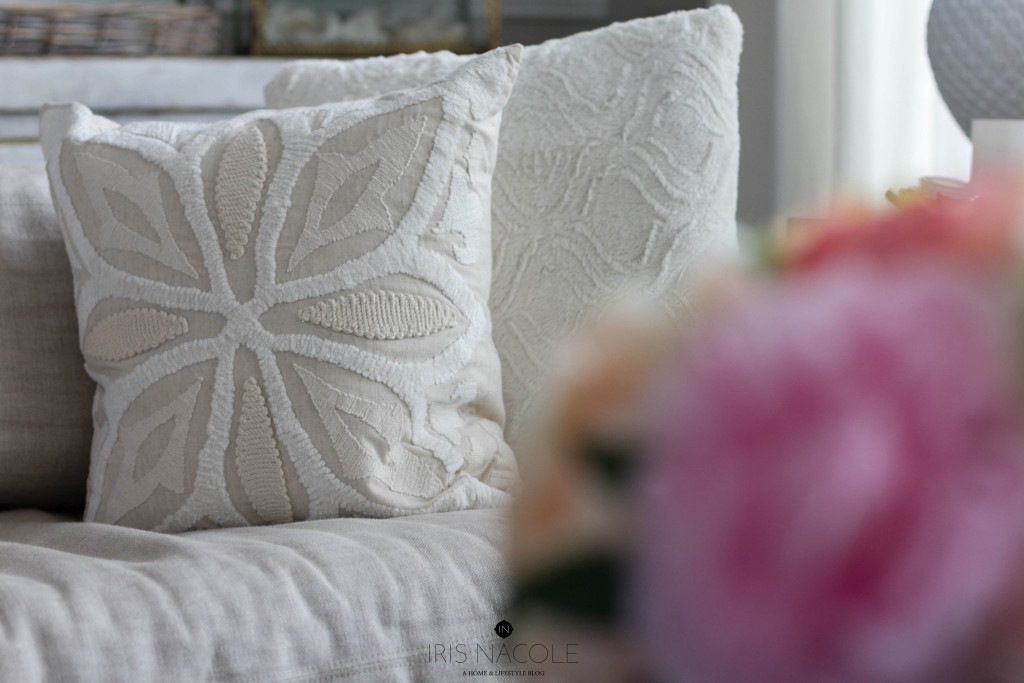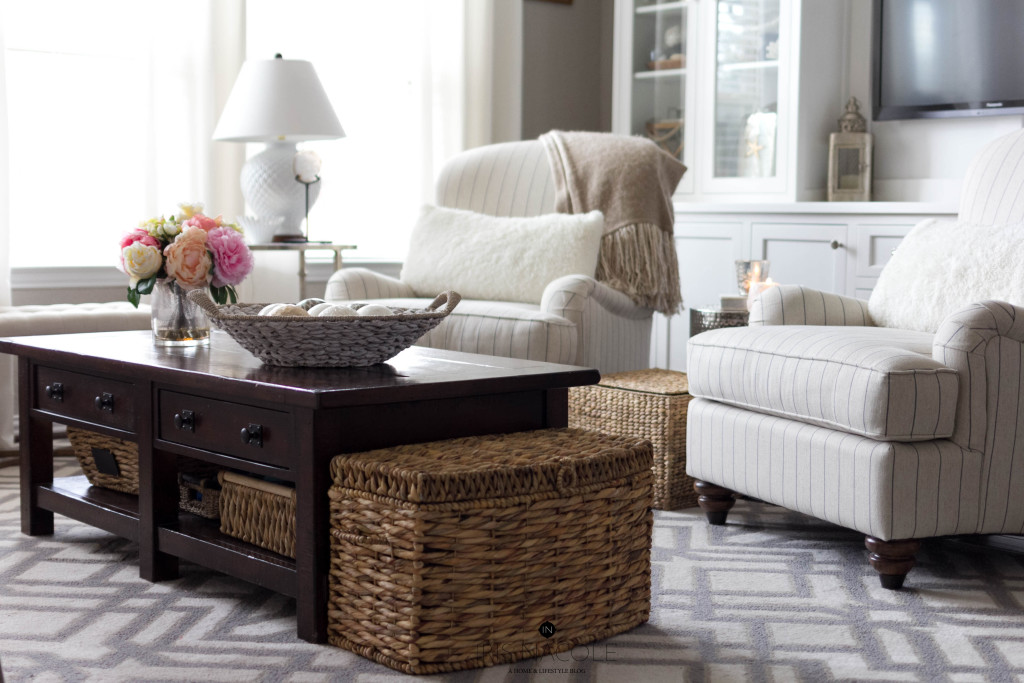 You're probably thinking, "That girl has too many baskets in that room!", and sometimes I think that too, but you know, those baskets house a slew of kid toys, mostly tiny cars, race track pieces, and figurines, which I tend to trip over and step on multiple times a day.  Well, that is until I got all of these baskets to house them.  Of course, let's be real, at times the toys are all over the room despite the new-found storage containers.  That's life, but at least it cleans up easily and looks pretty!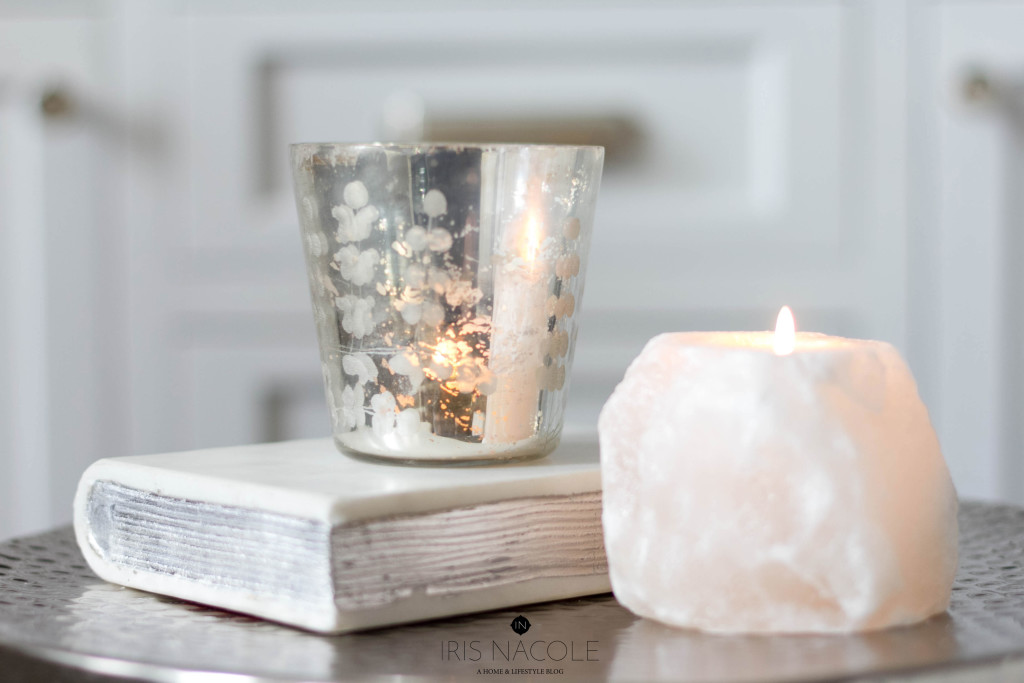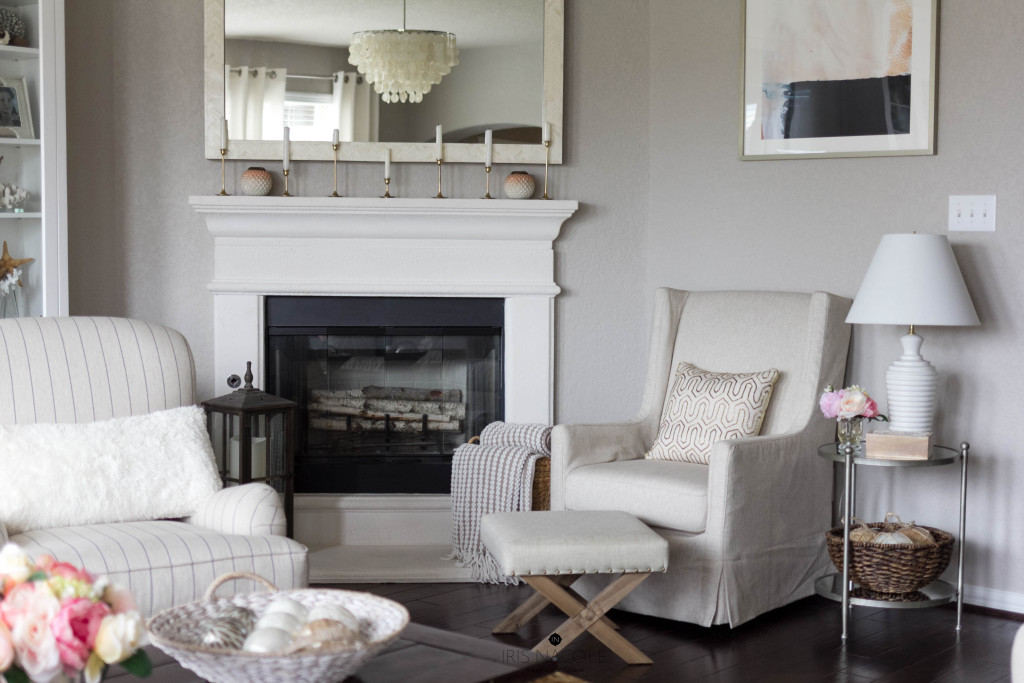 *Sigh* See how beautifully my new mirror frames the reflection of my new light?  That view is exactly why we ended up switching out the fan for the new chandelier.  A big bulky fan wouldn't have looked as nice, I can guarantee you that.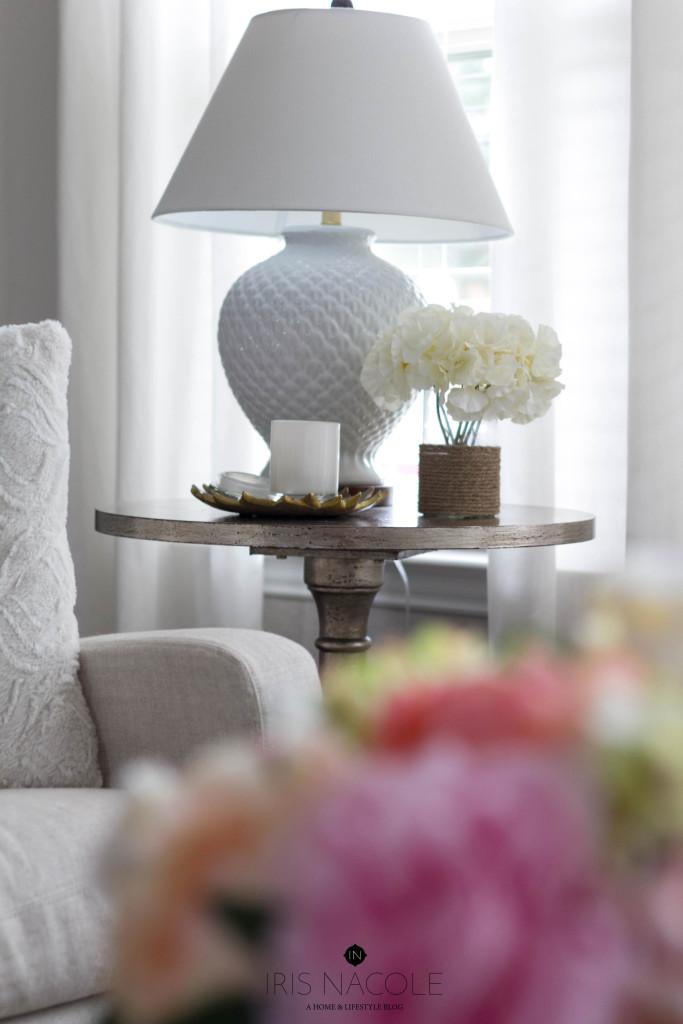 I've been craving neutrals a lot lately, and knew that I wanted to keep that going with my pillows in this space.  These beauties are from HomeGoods (Tahari Home brand).  I love shopping for pillows there.  I'm rarely ever unlucky when I do.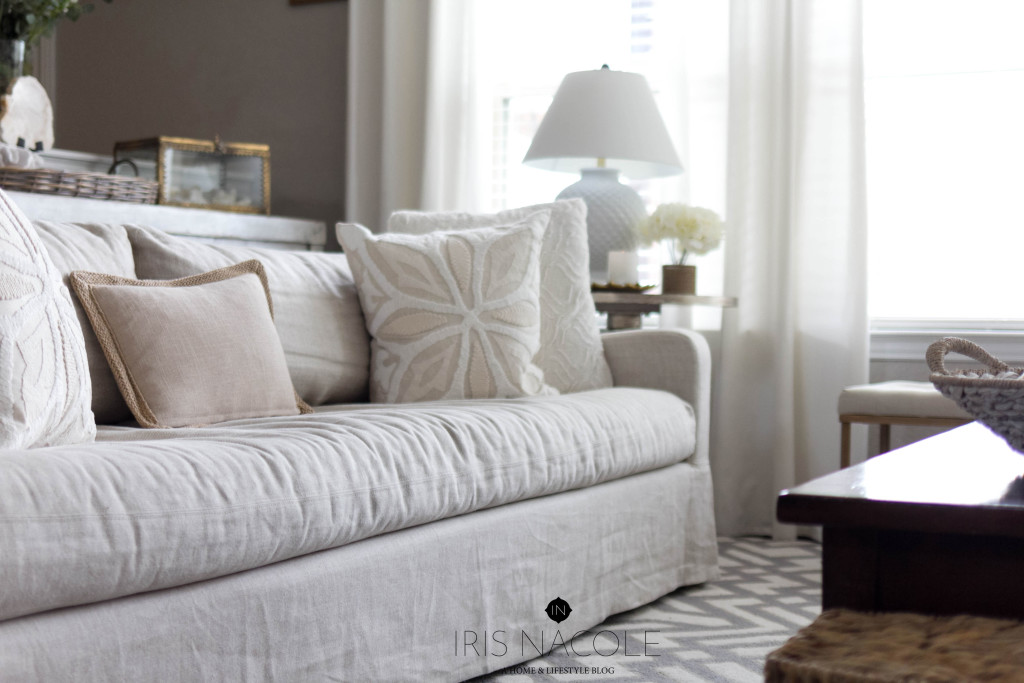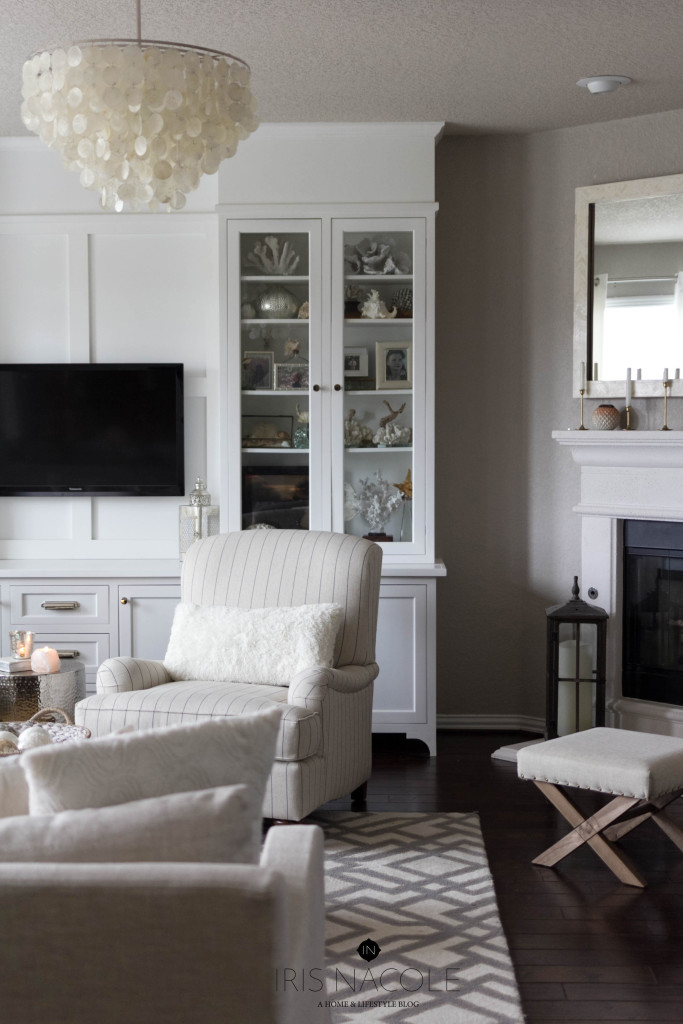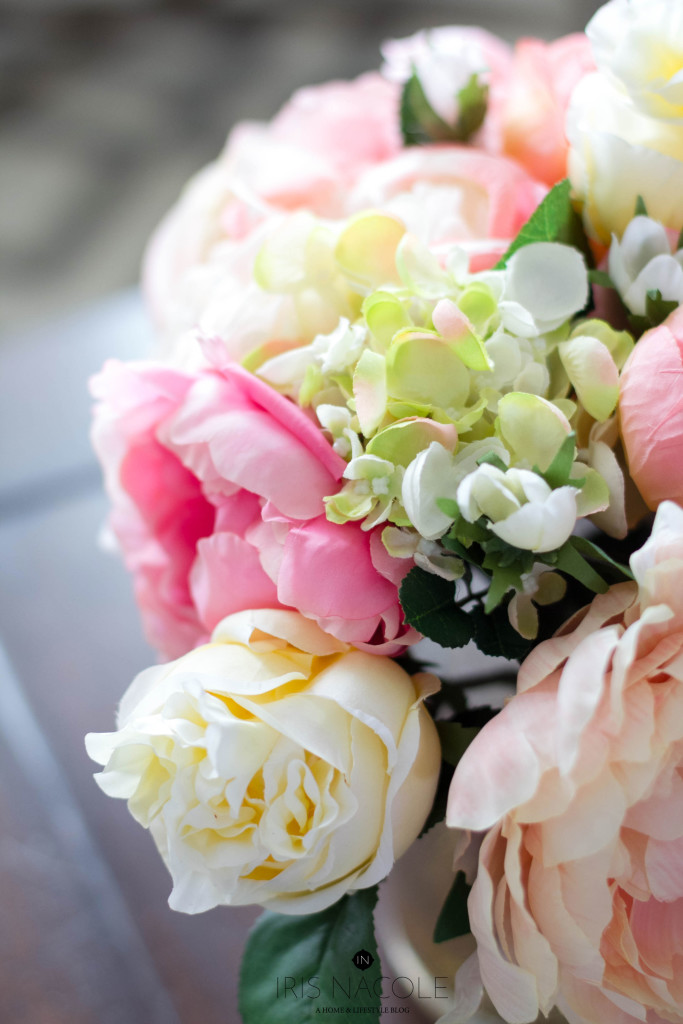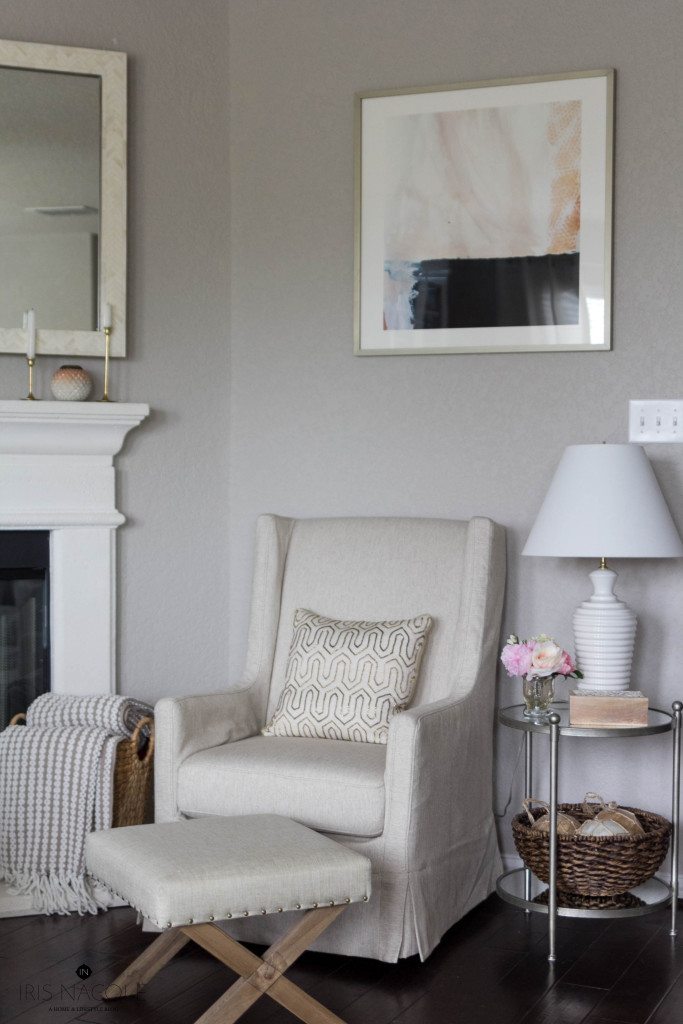 And here is my artwork from Minted.  *Swoon*  This piece "Form" by Lauren Packard is a bit different from pieces I've had in my home in the past, but I was so drawn to it when browsing the Minted website that I knew it was meant to be.  It truly was too!  I can see myself moving this piece around the house, instead of just replacing it one day, I love it that much!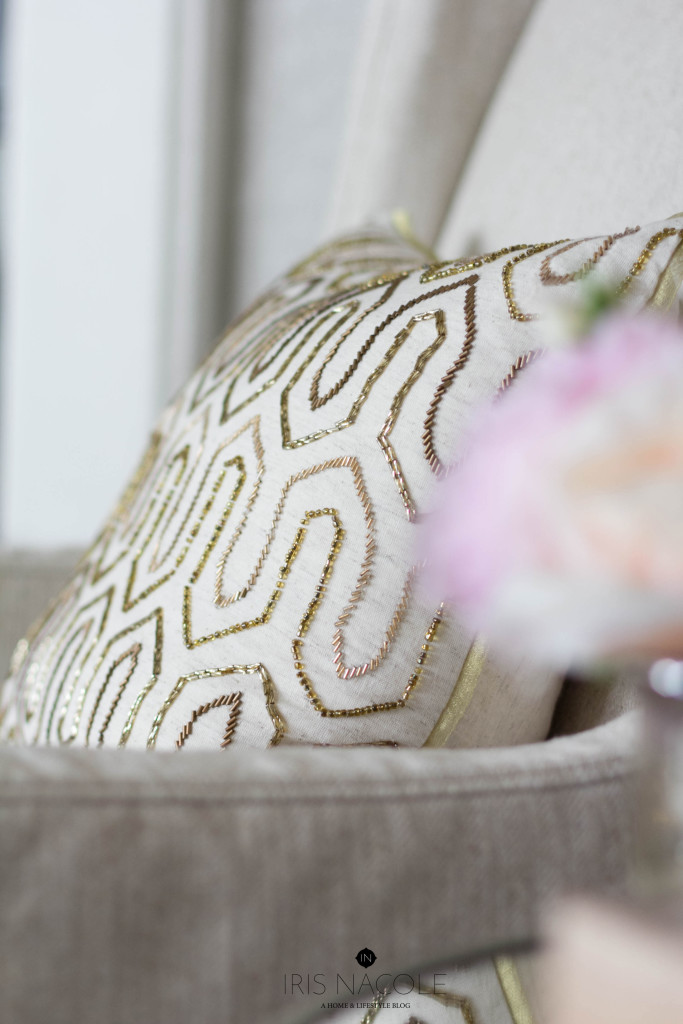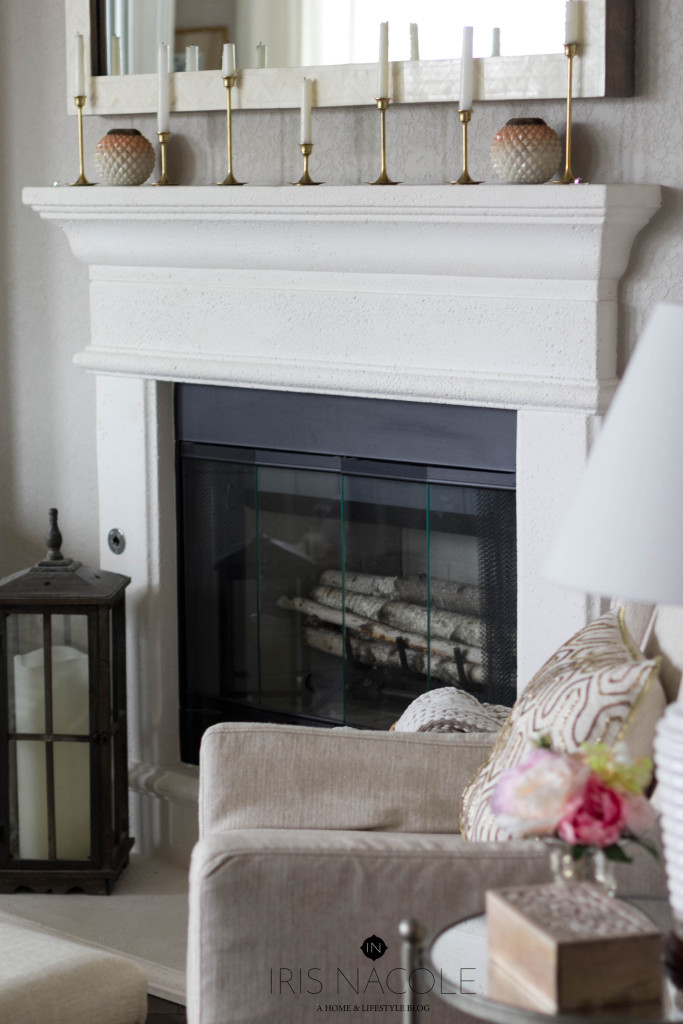 With the new mirror above the mantel, I'm left with a whole new decorating challenge, but it's one that I'm welcoming.  It's allowing me a bit more of a minimalist feel, which I've desired for some time now.  Of course, seven brass candlestick and two votives may not scream "minimalist" to everyone, but to me, haha, with all that I used to put up on the mantel, it is!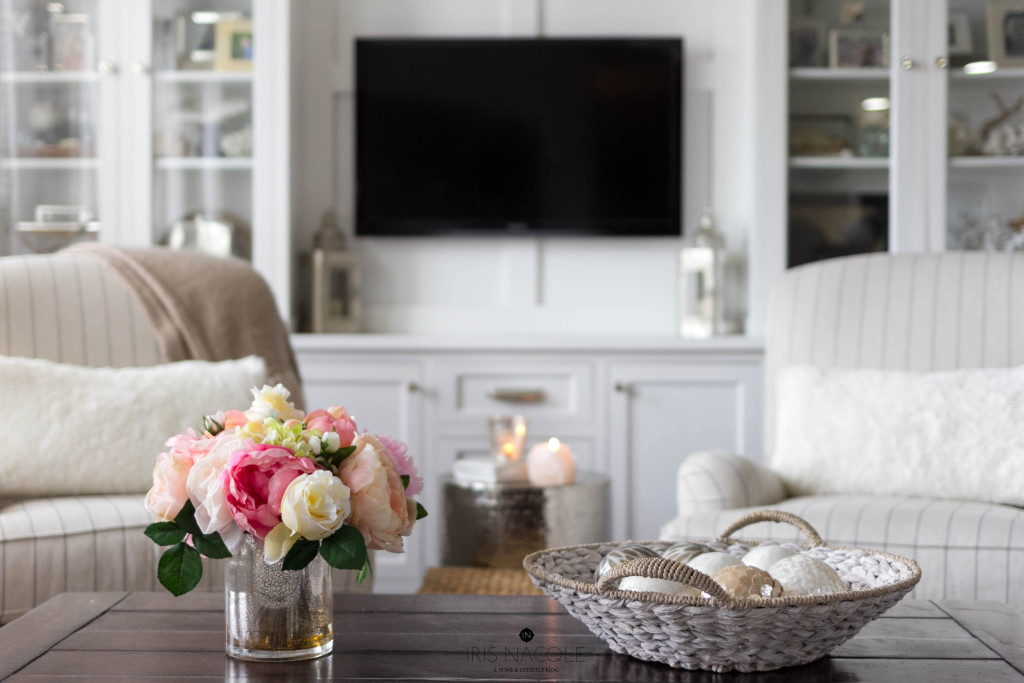 With so much neutral throughout, it was nice to have a few pops of color too, and the gorgeous floral arrangements that I got from Lamps Plus really fit the bill.  Were you aware that Lamps Plus sold home decor items too?  I was pleasantly surprised to find that they do!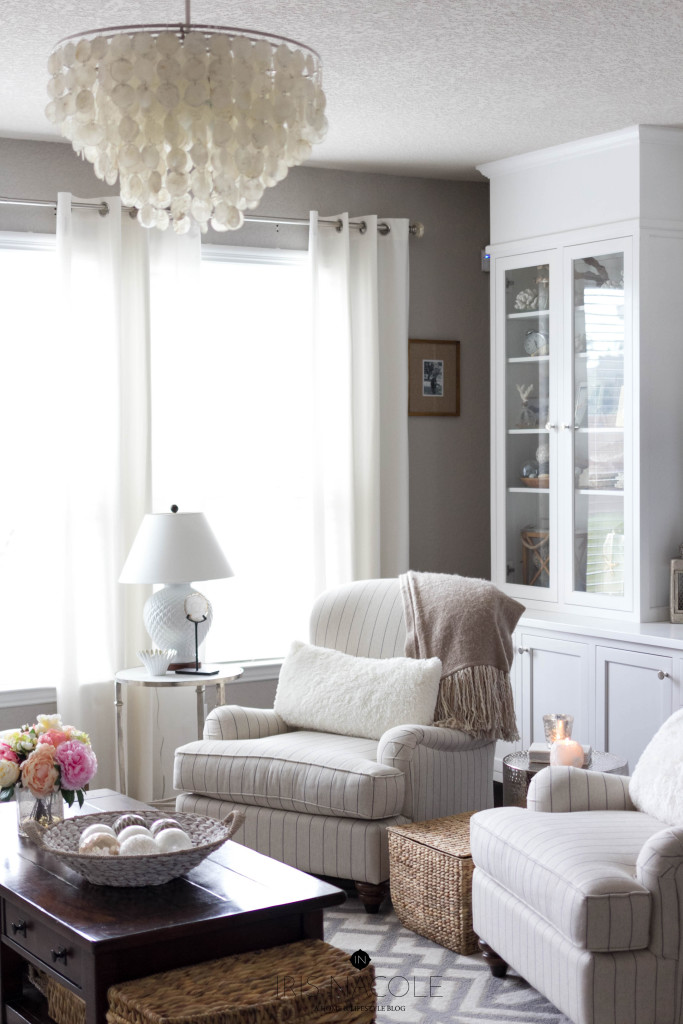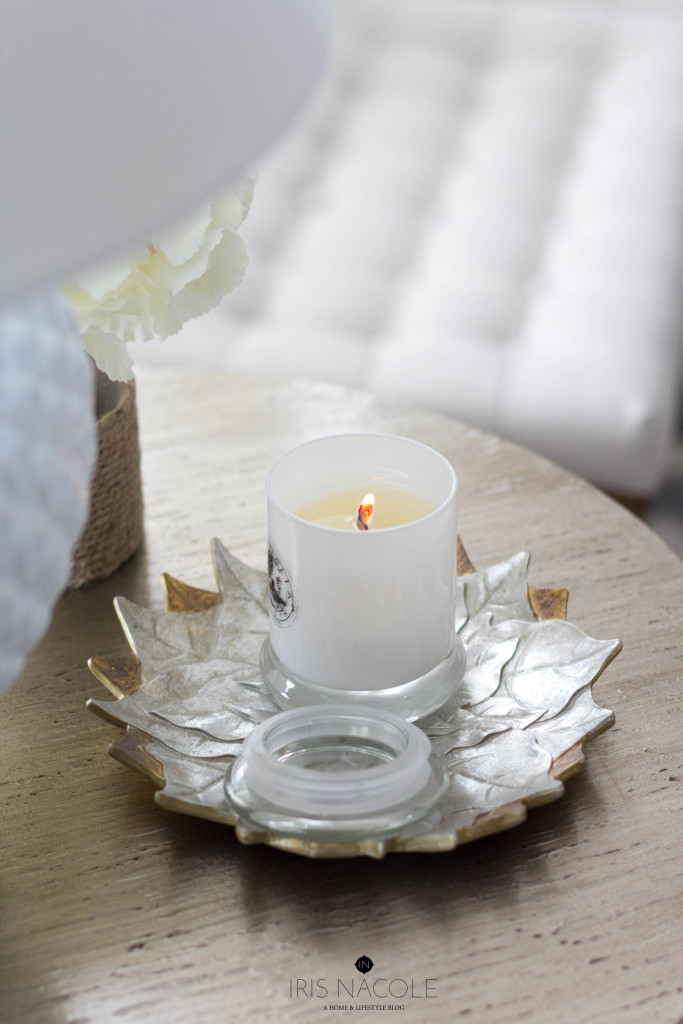 If I didn't mention it before, I need to now.  This Magnolia Market candle is my new favorite candle for the house.  It's such a soft and fresh scent, and could have it lit all day, which is rare for me with my allergies.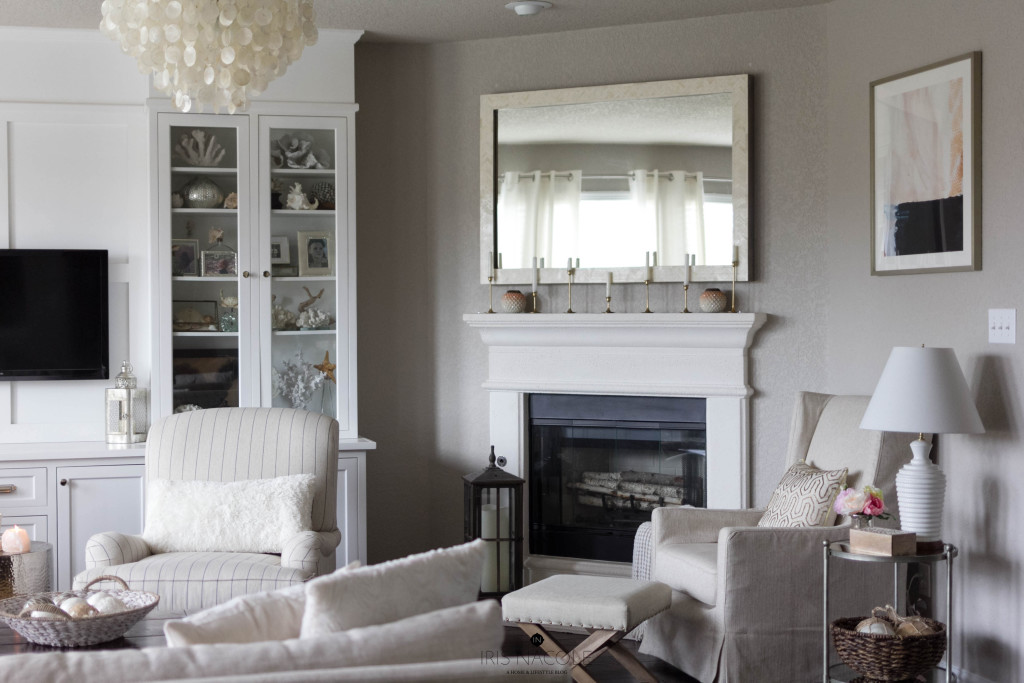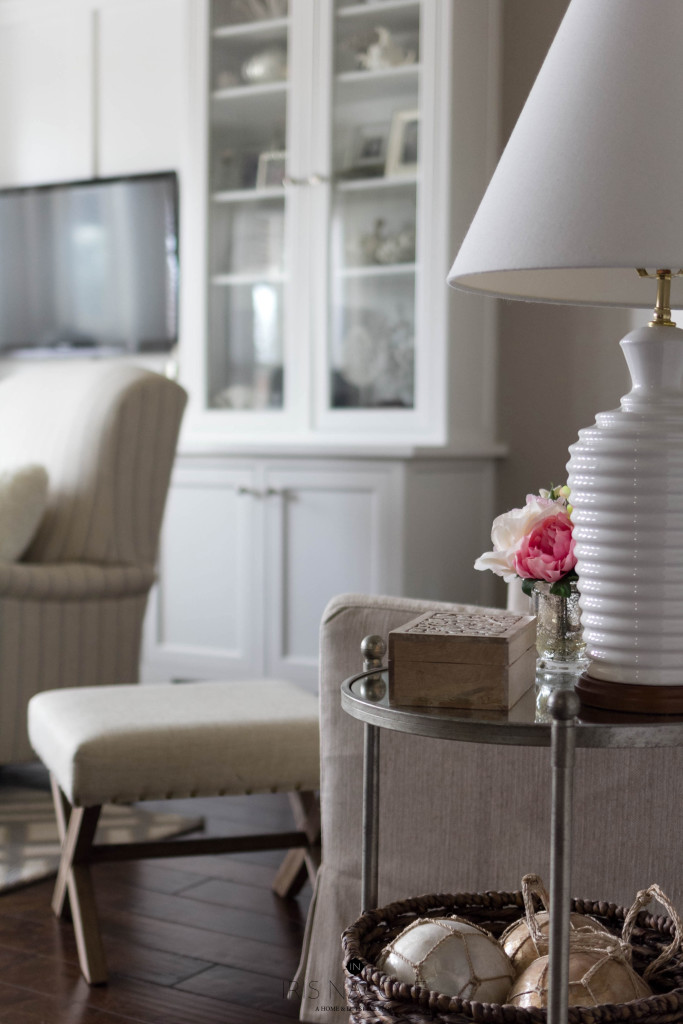 So there you have it friends!  A few changes to the space, and we have what seems to be an entirely new room!  I really hope you like it, and have taken away some inspiration for your own space too.  To say that I'm actually "finished" with this space would be a lie though.  I have some plans to take this space to the next level, one day, so check back in with us to see how it continues to transform.
Thank you again to all of our sponsors, even if I myself didn't work with all of them this time.  They were wonderful to work with, and I'm thoroughly enjoying my new pieces!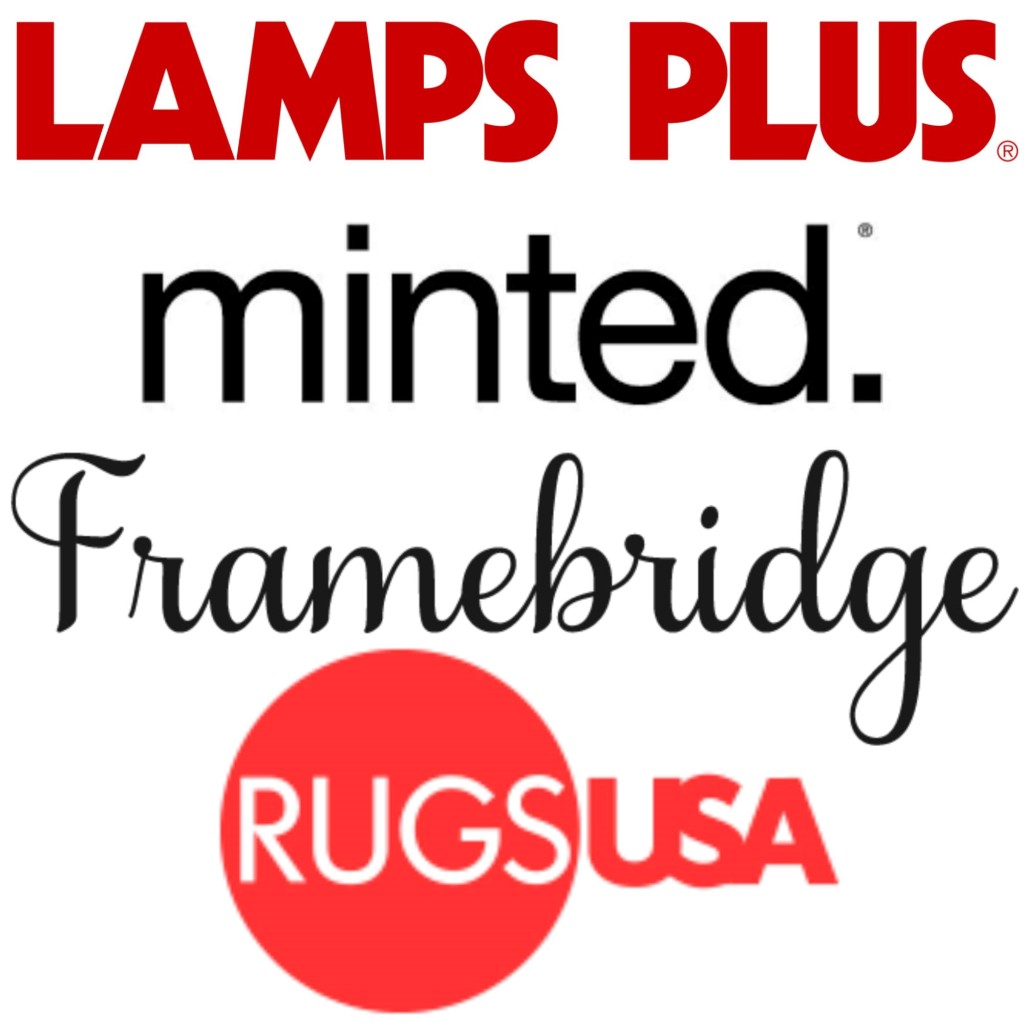 I hope you'll pay my fellow New Year, New Room Challenge participants a visit to see their reveals, and helpful tips to decorate your space.  We will see you back here next week with even more reveals, and decorating inspiration to wrap up this challenge.
New Year, New Room Refresh Challenge Participants:
See you then!
-Iris
You may also like: