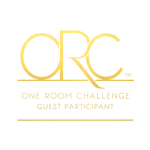 Welcome back friends!  I am excited to say that I have successfully completed my third One Room Challenge as of this past Monday!  This one has been challenging in other ways, with the hospitalization of my Grandpa (He's doing well, thank you.), and the passing of my Dad (Tragic.).  With two great men in my life faced with life's real challenges I was snapped out of the bubble that is the One Room Challenge, and let myself deal with those things appropriately.  True to my nature tough, I couldn't let it keep me from moving forward with everything.  Instead I've taken it as a sign to really start taking care of myself and to slow down and enjoy the things I am accomplishing instead of always being five steps ahead of the game.  I think it will a good thing for me, a good thing for my family, and a good thing for the blog.  Thank you all for the well wishes, and condolences.  I truly appreciate them.
Maybe the fact that I was dealing with such adversities with the men in my life, it was appropriate that this challenge I chose to create a "Men's Lounge" for my husband?  For my husband, living in a home that screams, "This is Iris' style, and I like it, but it wouldn't be my first choice, but I want her to be happy so I let her do whatever she wants with the decor." giving up one room to his style was a no-brainer for me.  I really wanted to create this space to show him just how much I have appreciated his cooperation and support as I test my skills for decorating and design in our own home.  We chose to call this space a "men's lounge" instead of a "man cave", because it isn't necessarily equipped like a normal "man cave" with all of the electronic bells and whistles.  Our family is what you'd call "attached at the hip".  We rarely ever do things alone.  With that in mind, we knew it would be silly of us to invest in all of that fancy stuff for this space, since we have it only a few feet away in our family room.  Instead the idea behind this is to give John a space to get ready in the morning, to sit and check the weather or traffic report before he leaves, and maybe relax, put up his feet, and have a drink when he comes home from work after a long day.  It's also equipped with a desk space so that on the rare occasion that he has to bring work home with him, he will have a space to get it done without having to deal with the craziness that is my craft room (home office).  It is messy in there y'all!  I'm working on it..I swear! 
A little update from last week before we get to the reveal.  We ended up pulling down the shiplap wall that I shared here last week, because it was actually coming up off the wall on its own.  Especially after I tried to paint it!  You may have seen on my Snapchat (irisnacole) that whole saga play out.  For a second I almost scrapped the idea, but I am honestly so glad we tried our hand at it again.  We went back to Home Depot, and luckily for us, the guys working that day were super nice and cut all the wood down for us.  Oh, and since we figured out we were using too thin of wood during our first attempt we purchased 1/4″ plywood sheets this go round.  It was like night and day during the application, and hasn't budged since we put it up.  Success!!
Well, I'll stop rambling now and just get to it.  I took a ton of pictures of the space to share with y'all today, and ended up narrowing it down to around forty.  I'm going to do my best to narrow that down even further, but I can't promise you anything.  Haha!  I'm just so darn proud of this space, since it's so different from my normal makeovers, and really let me stretch my decorating wings to show that I can accomplish different styles from my own.  John loves it, and keeps giving me praise over it all, but we worked together as a team to get it done, so I owe him some praise too.  We hope you like it!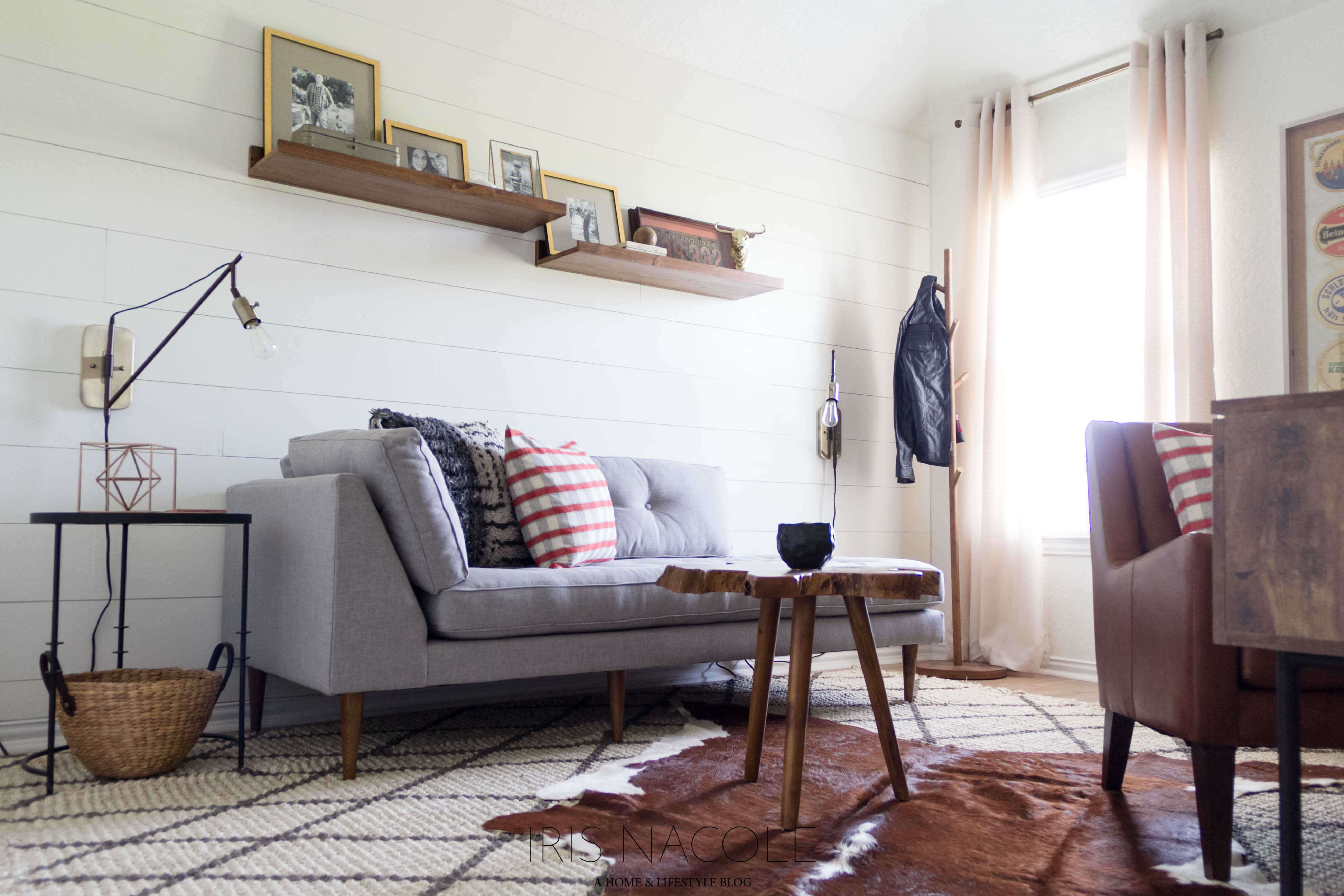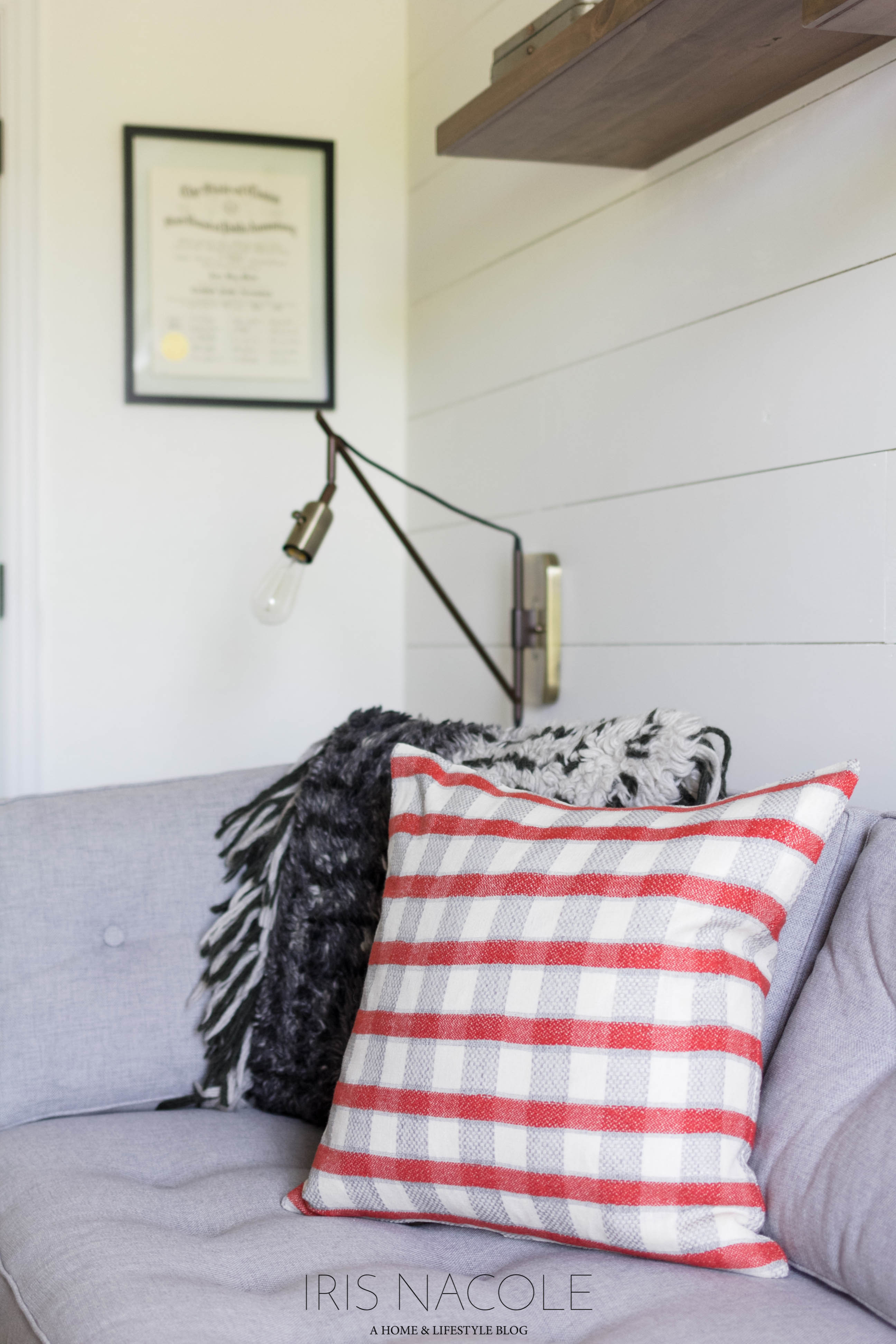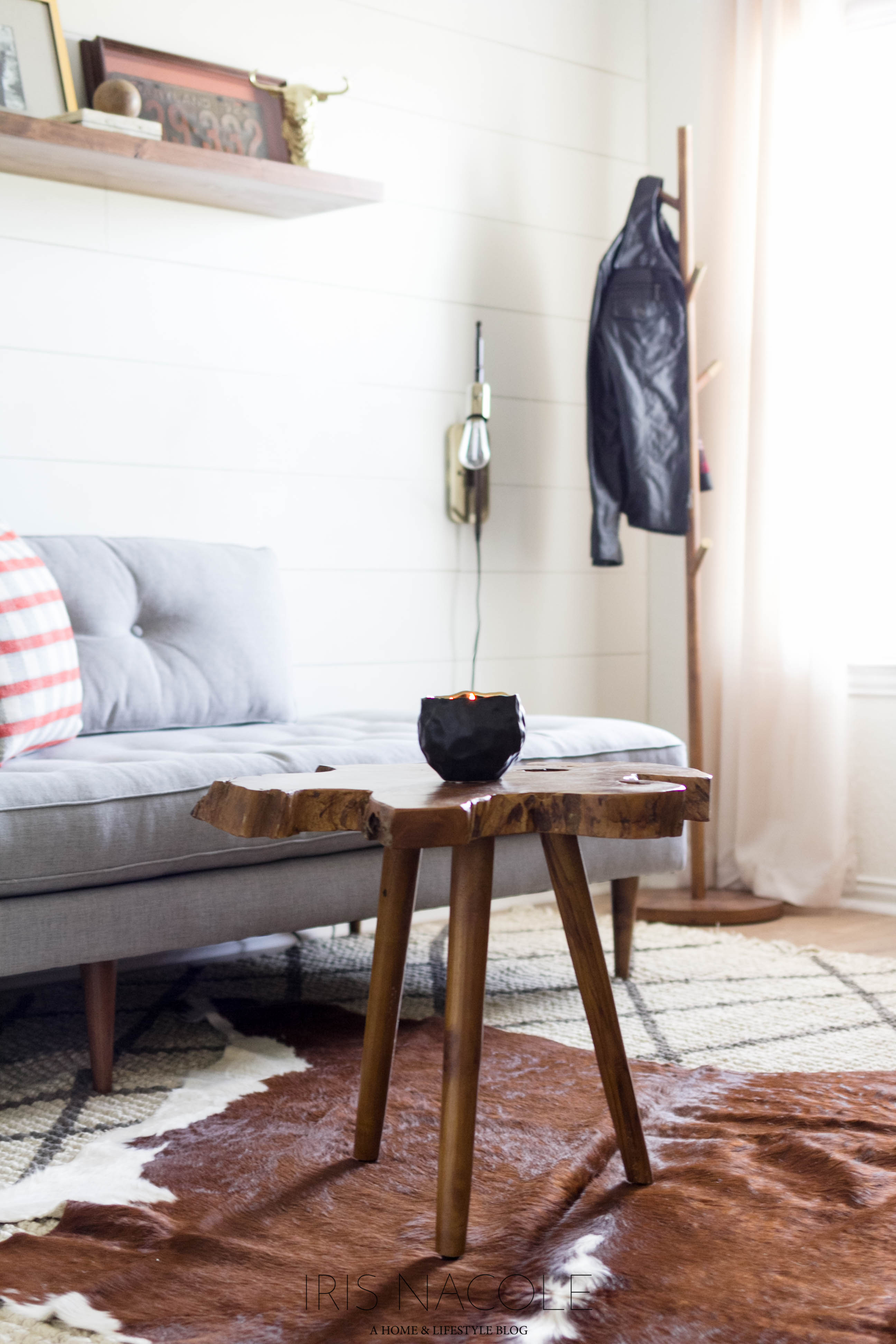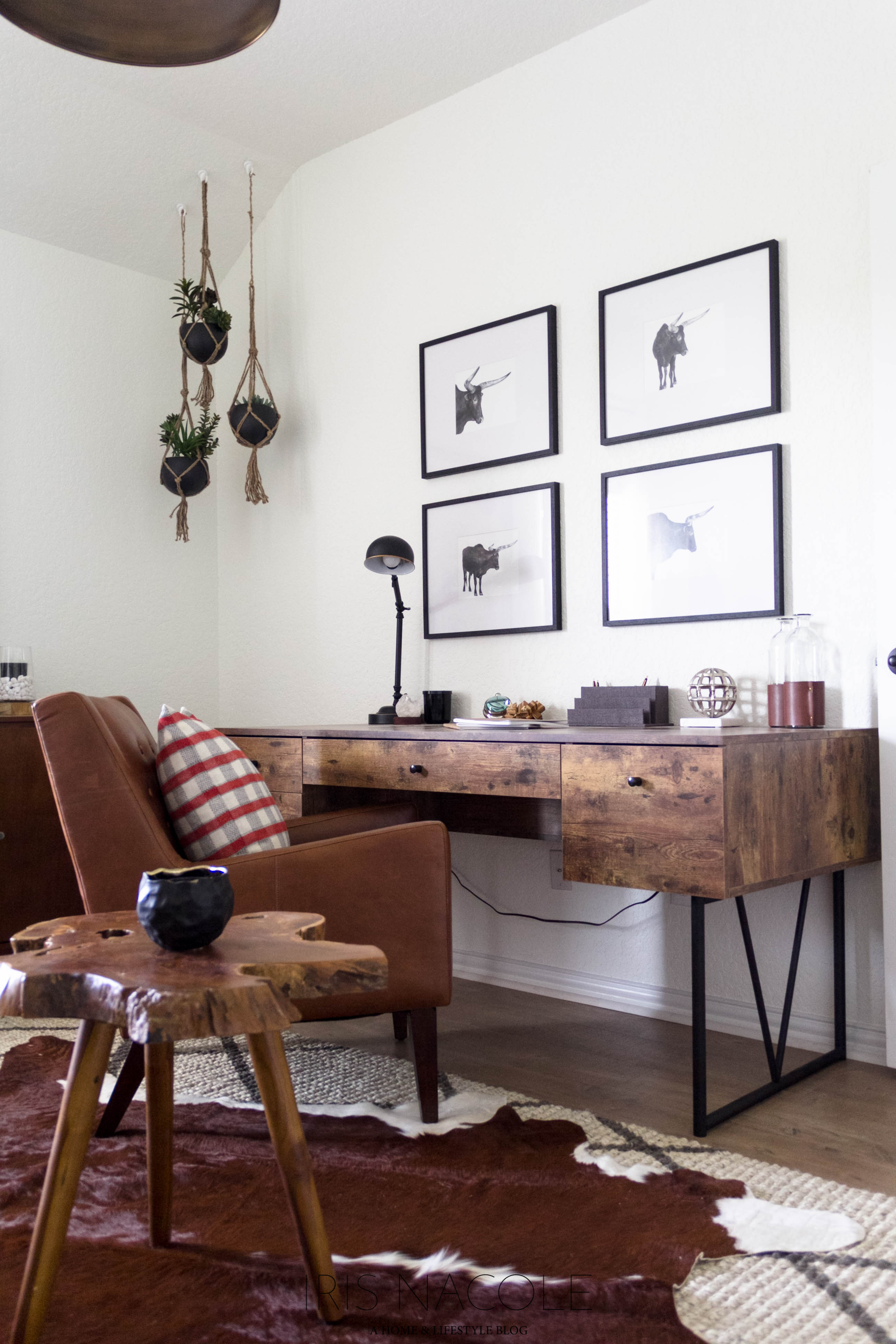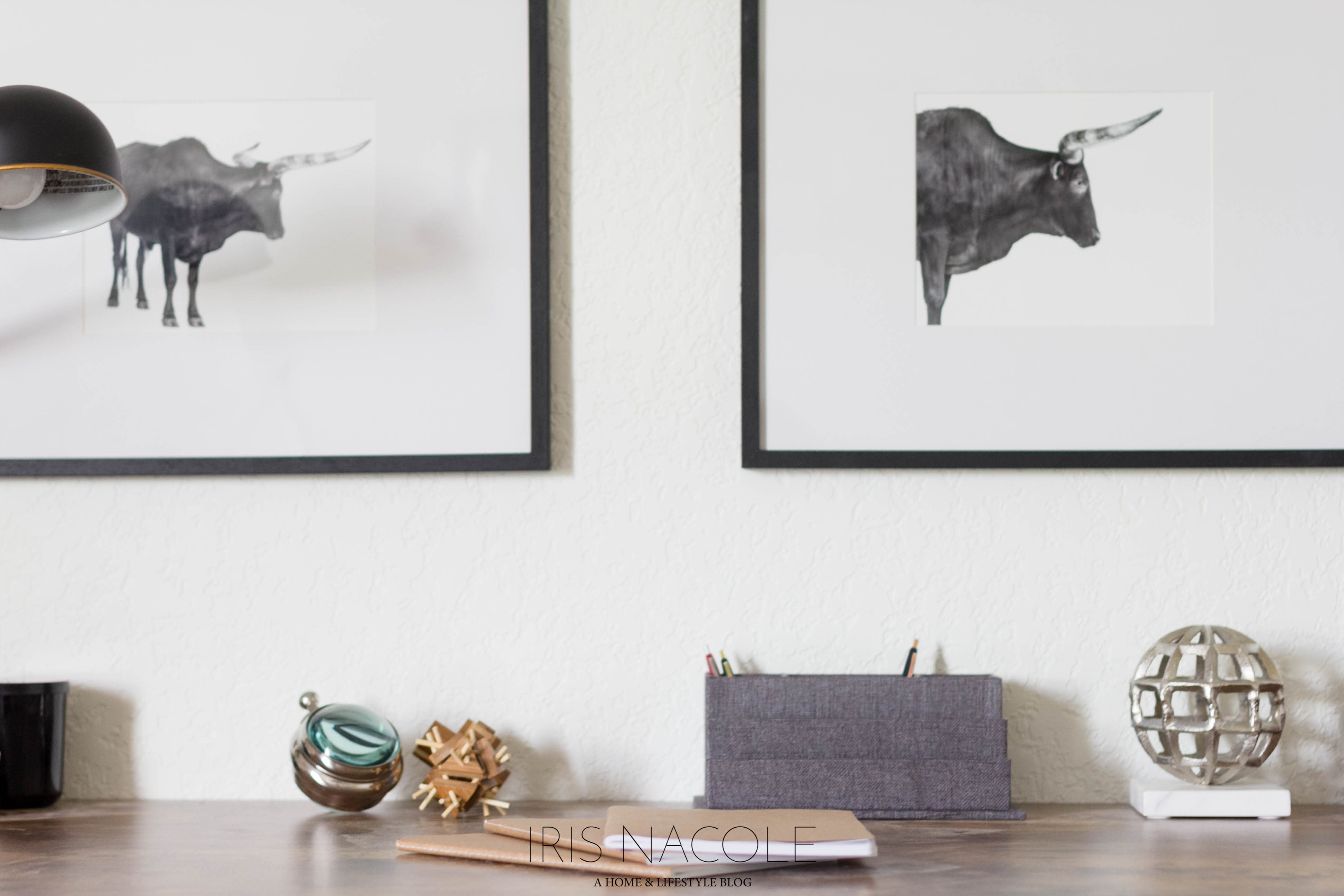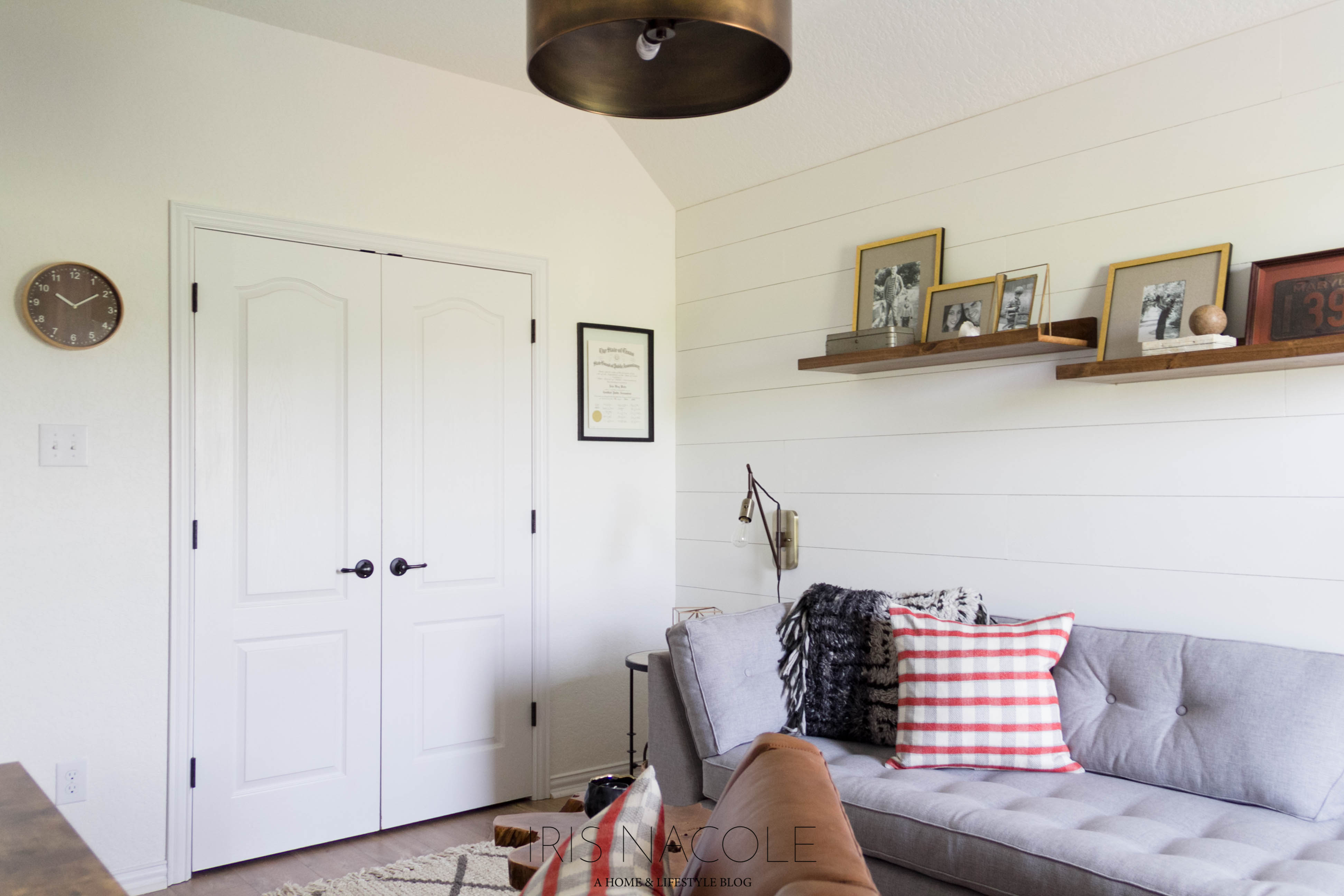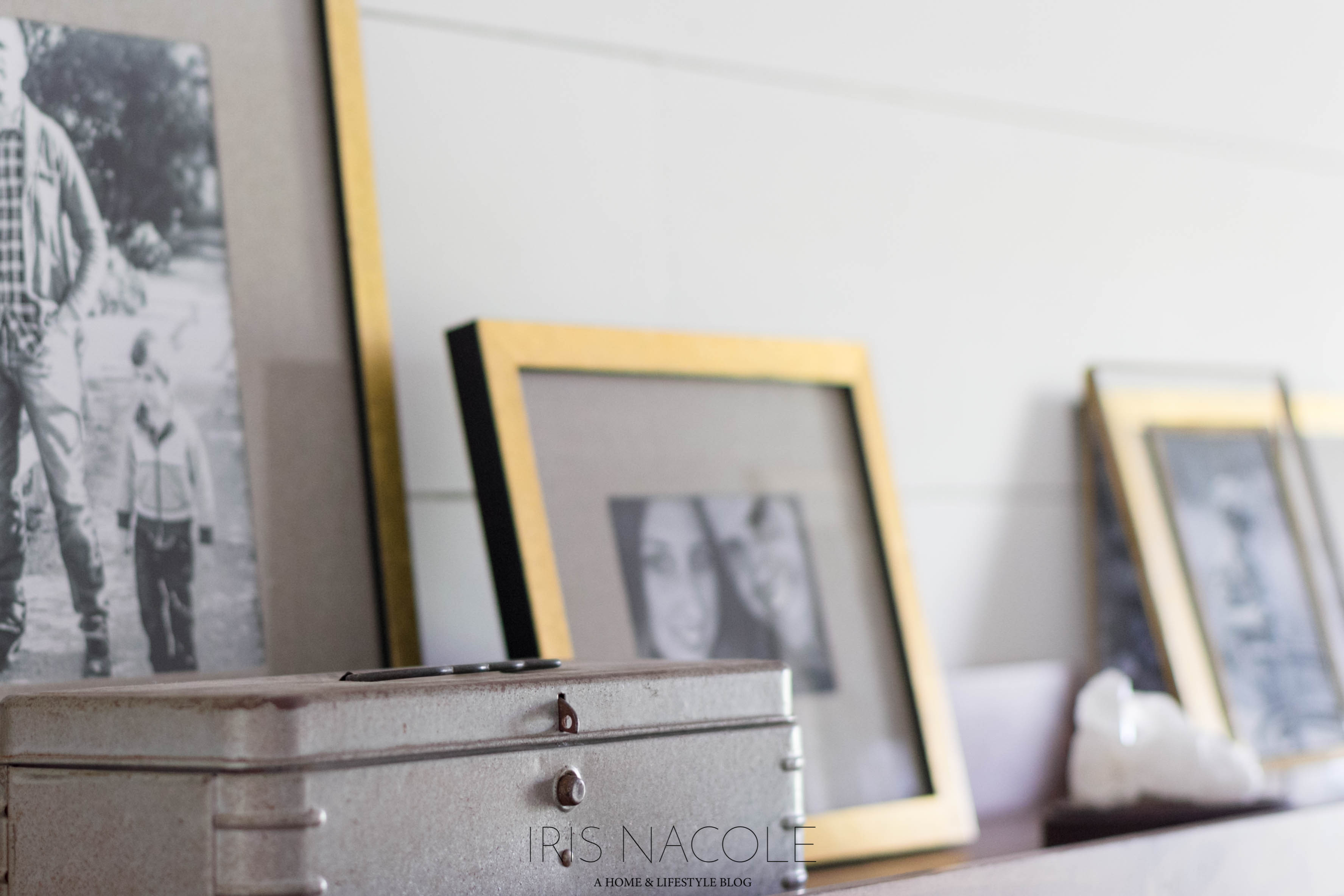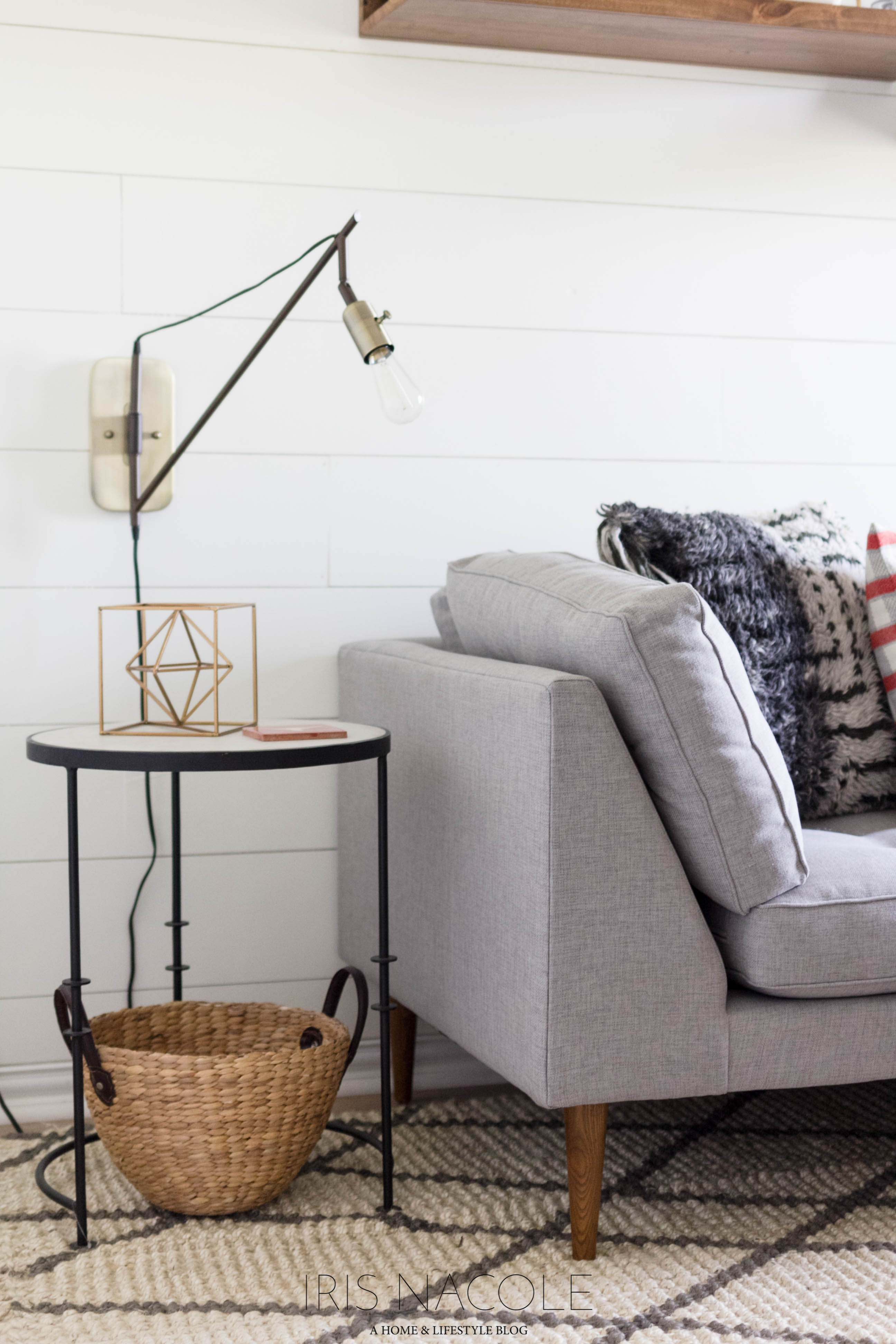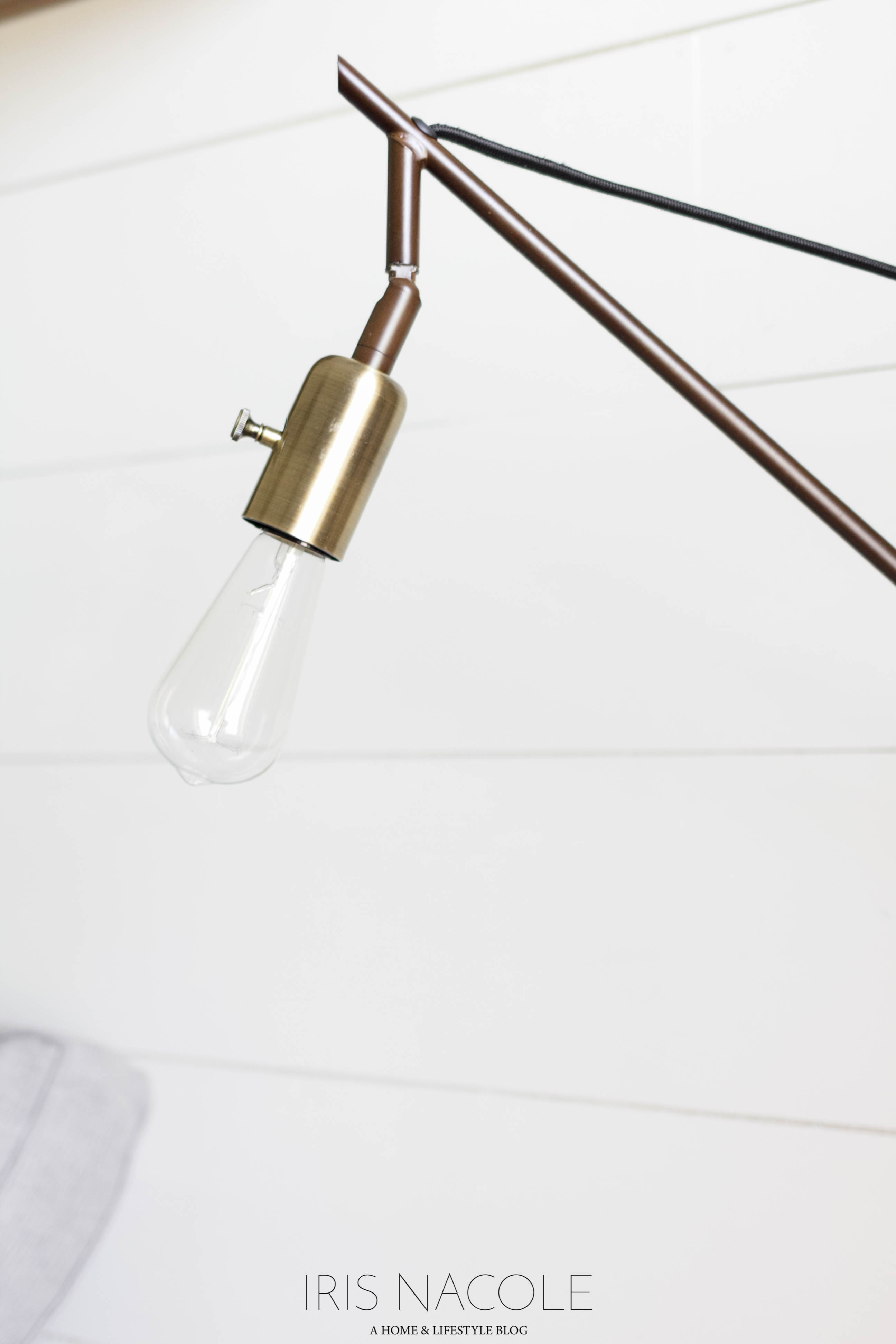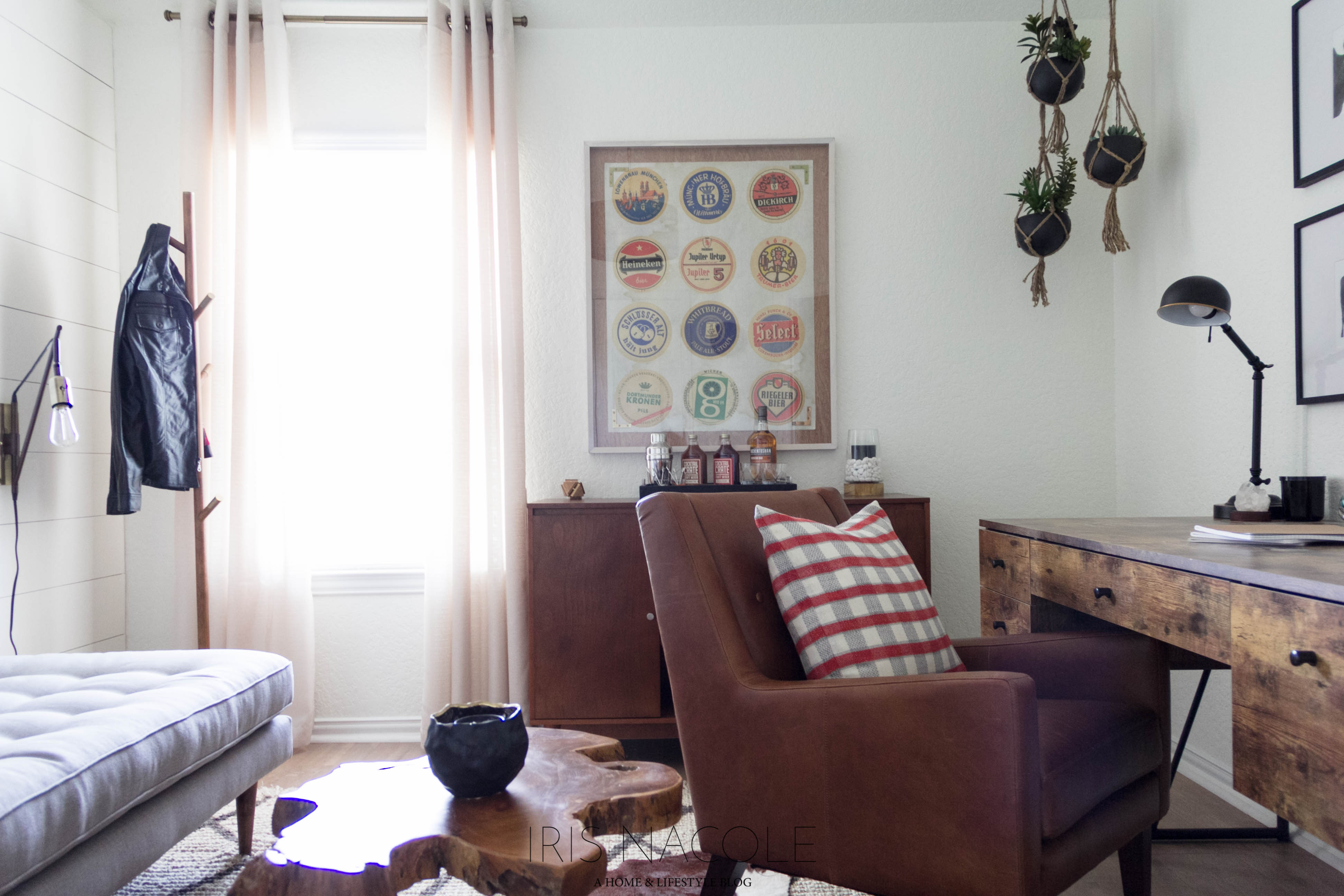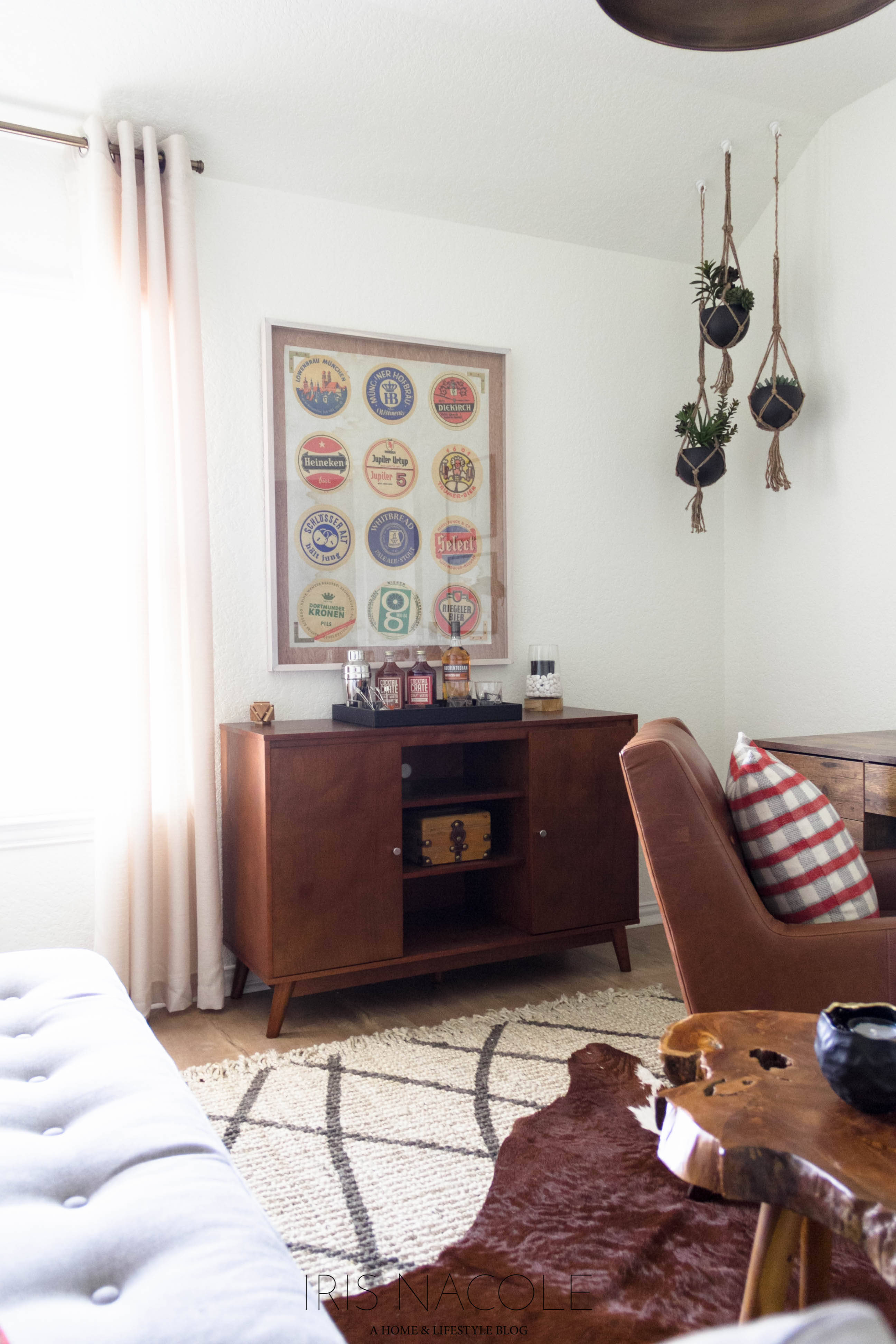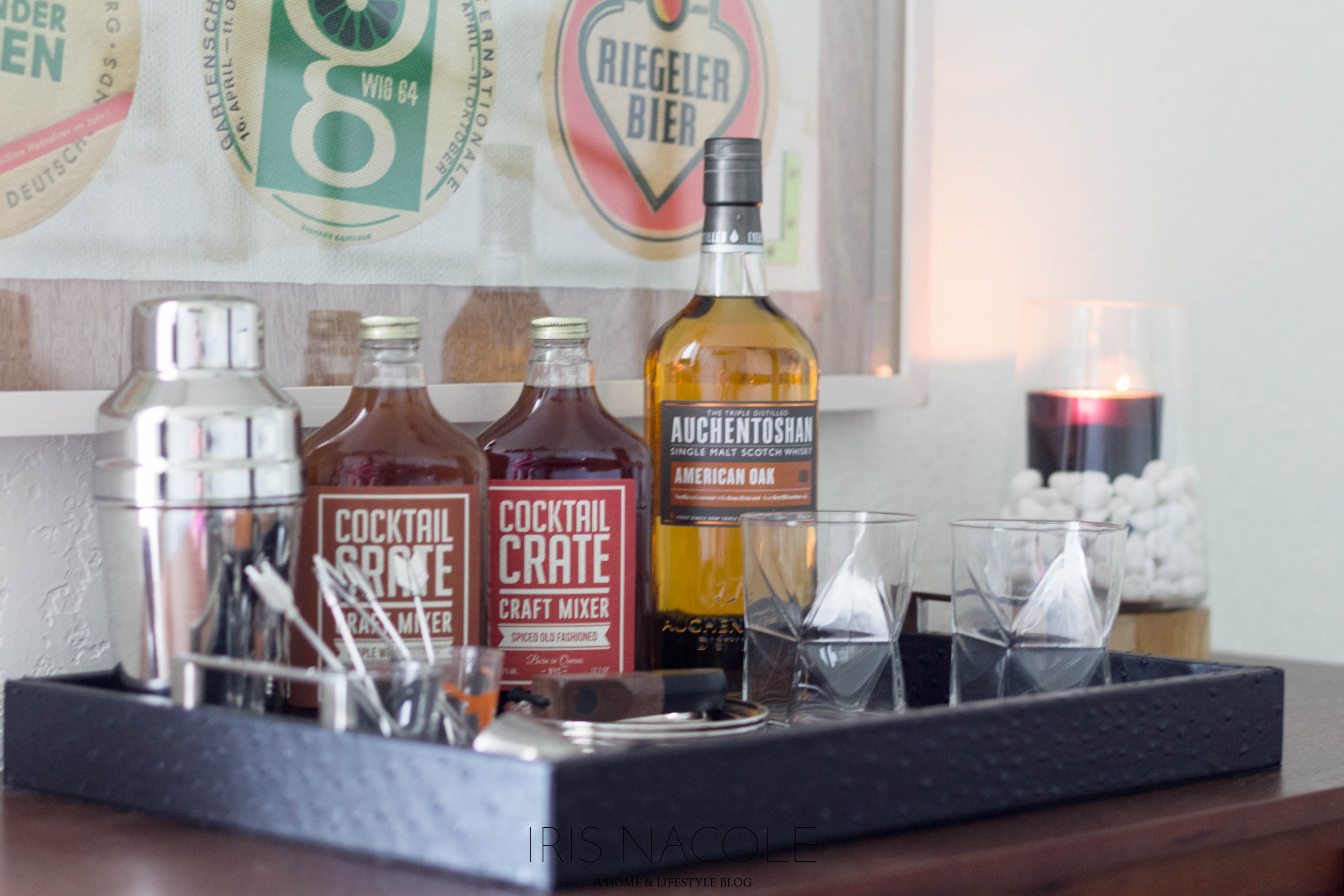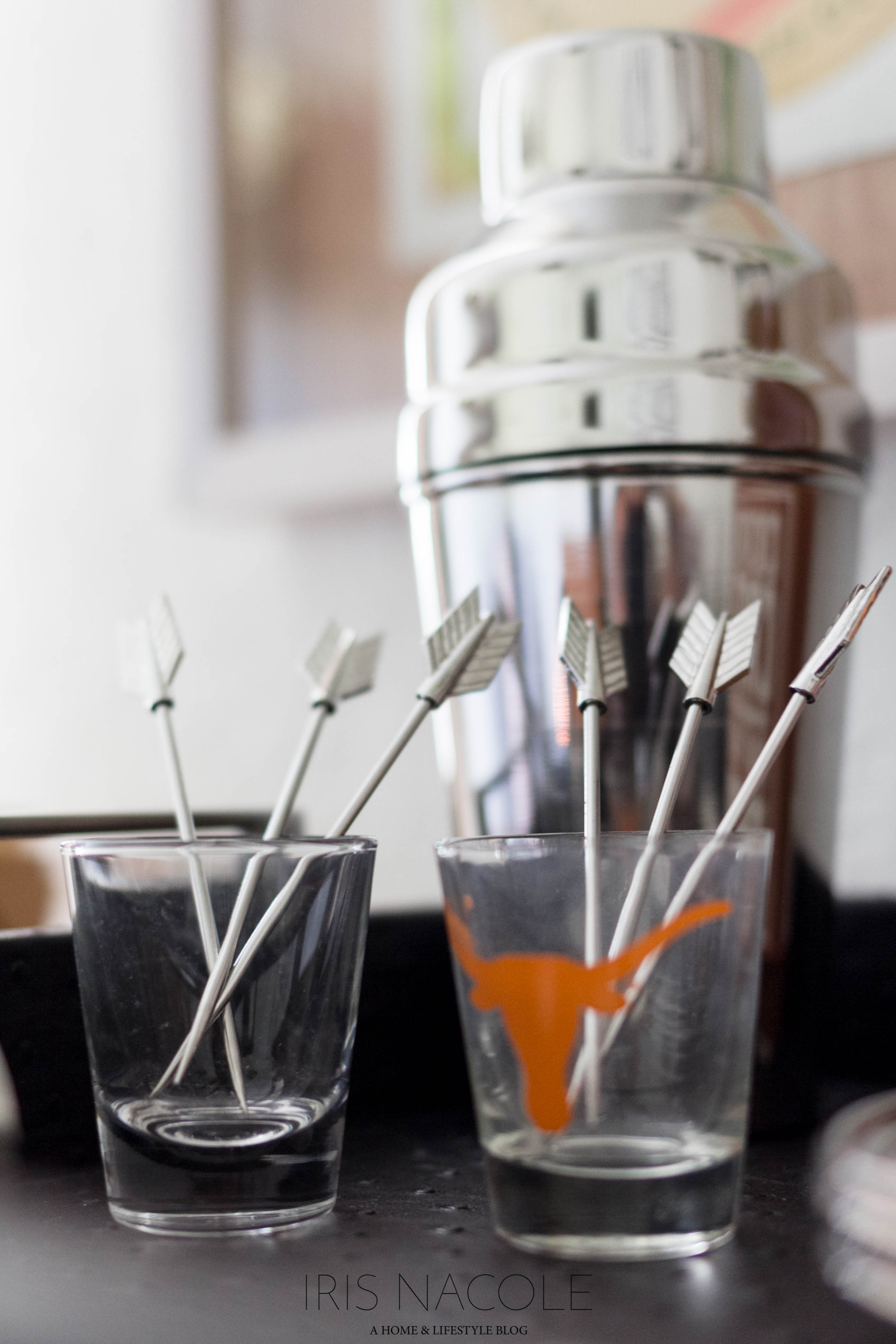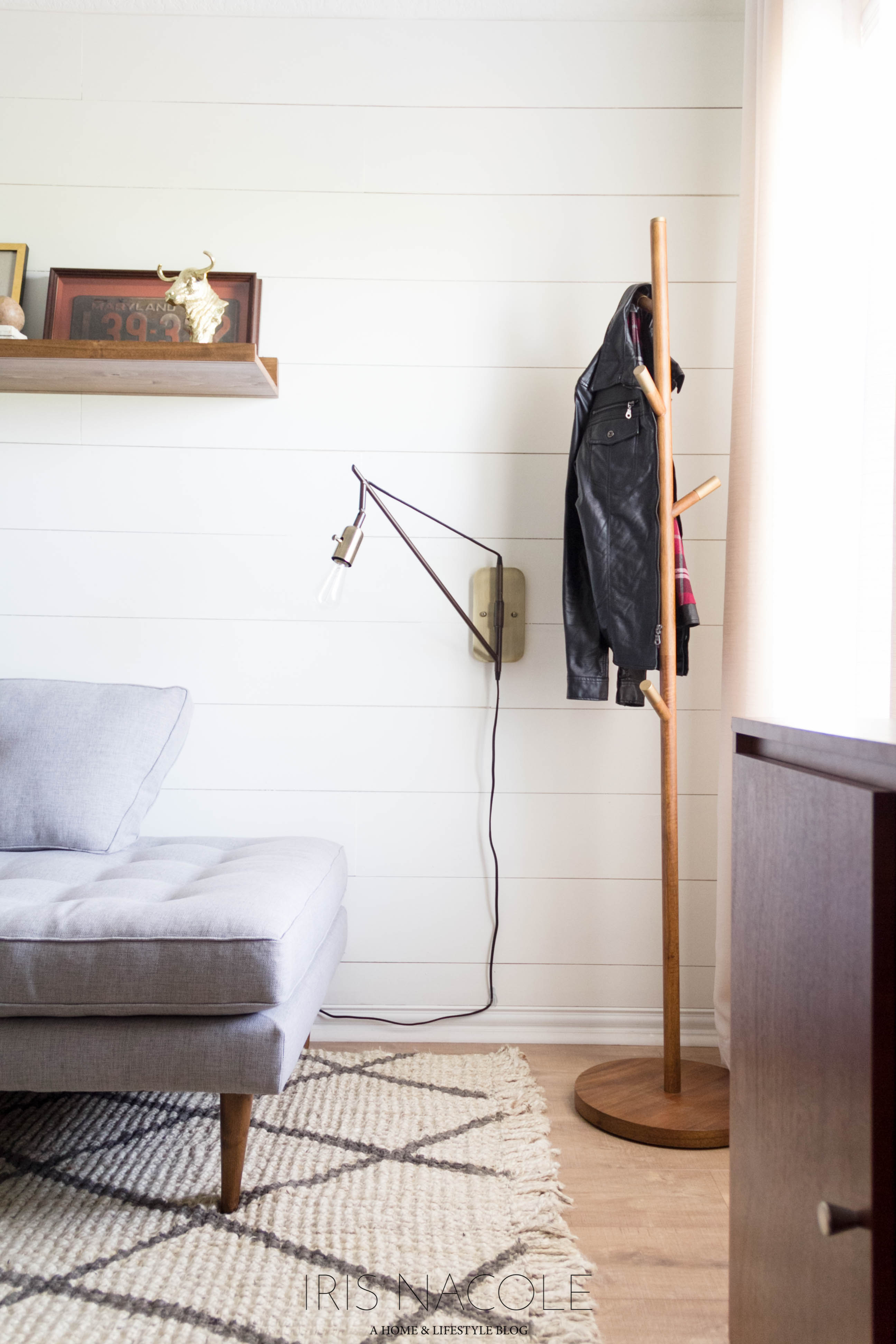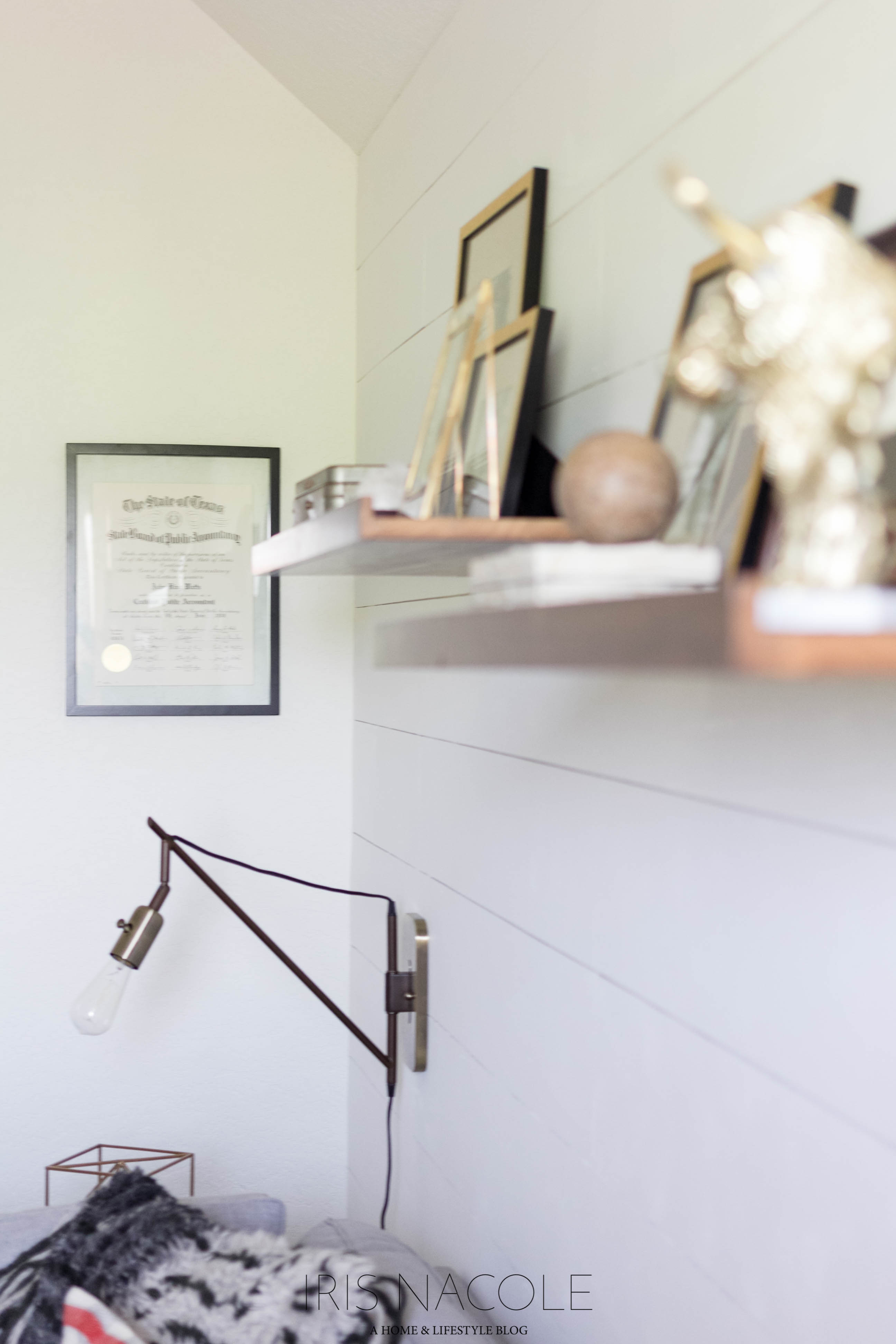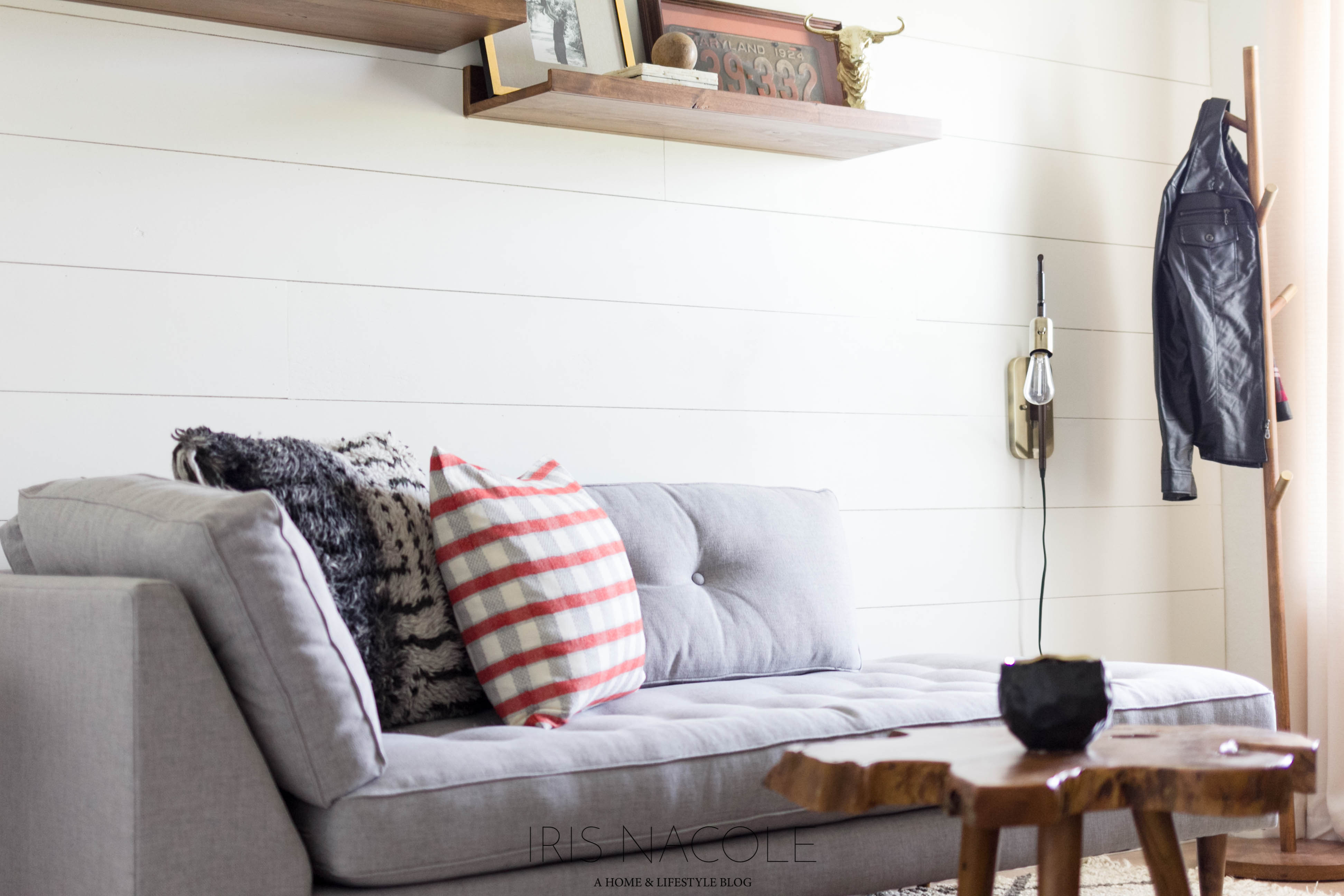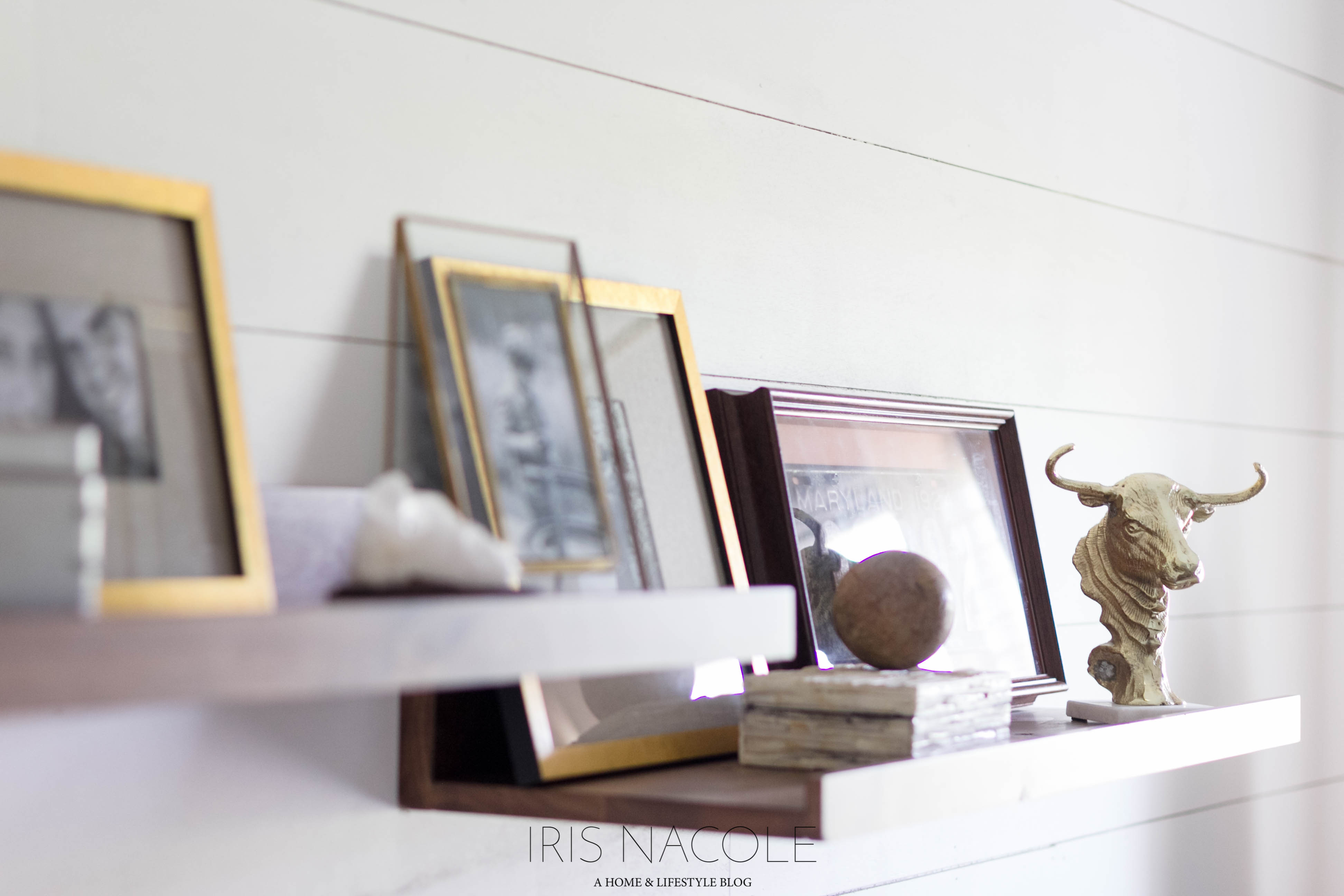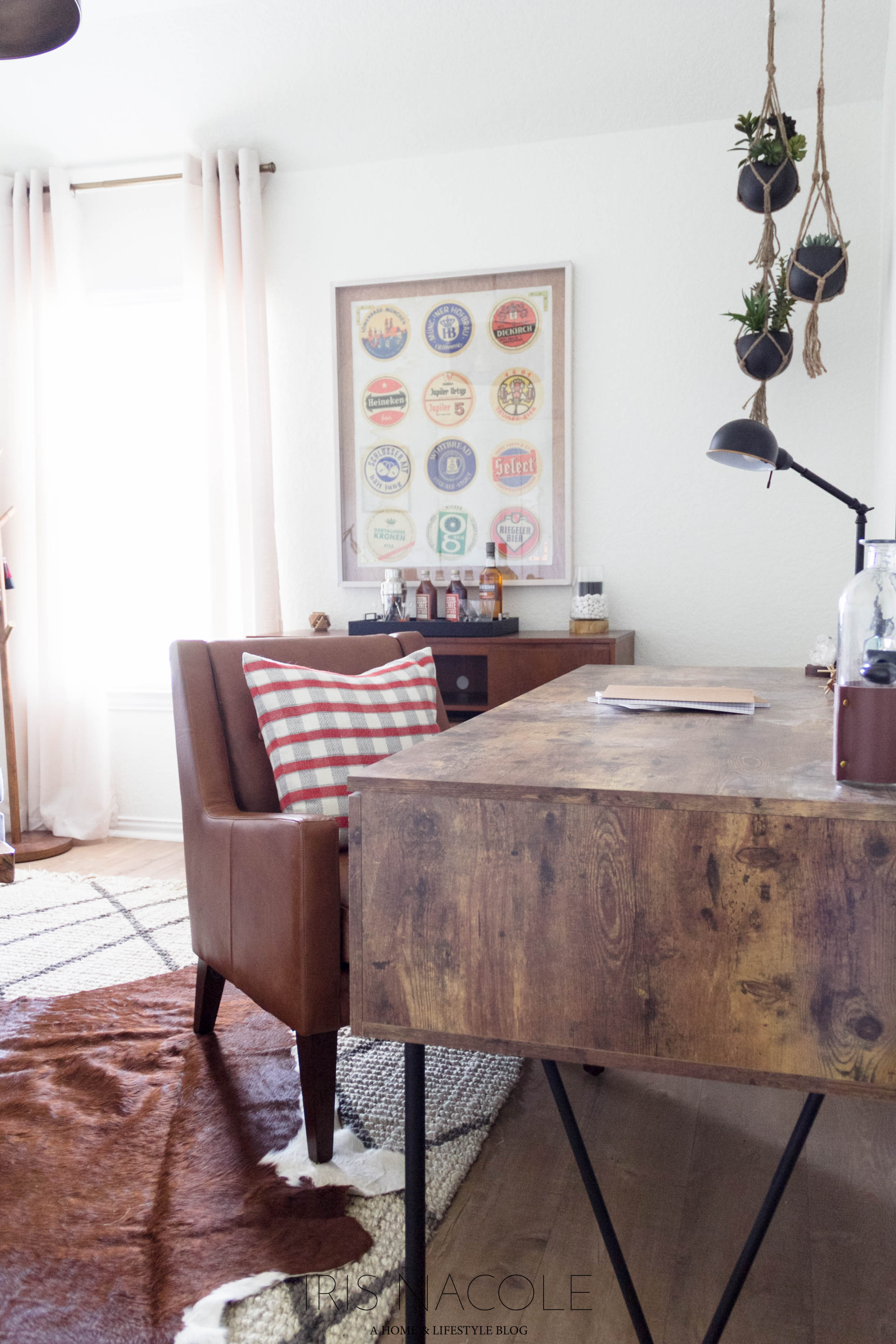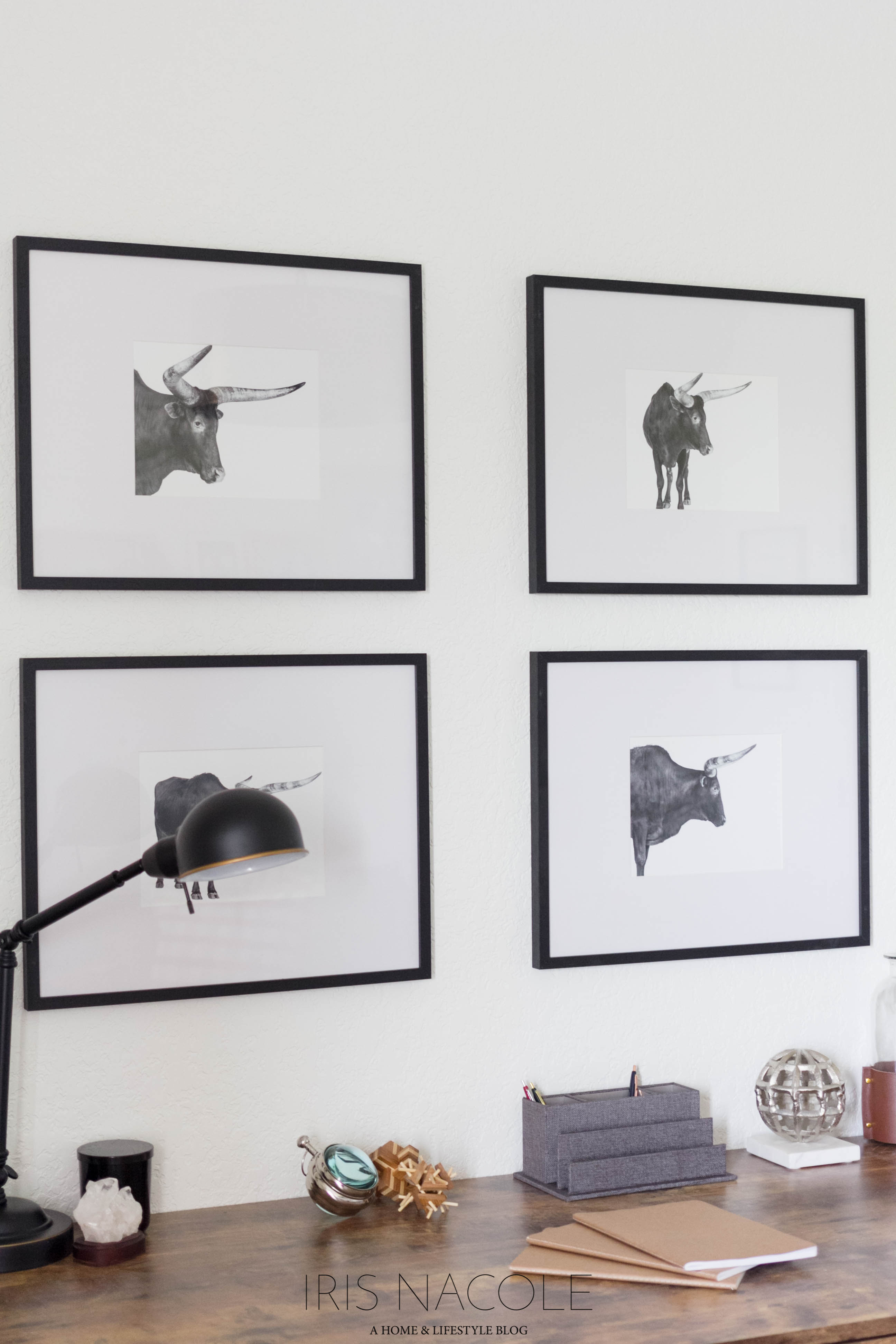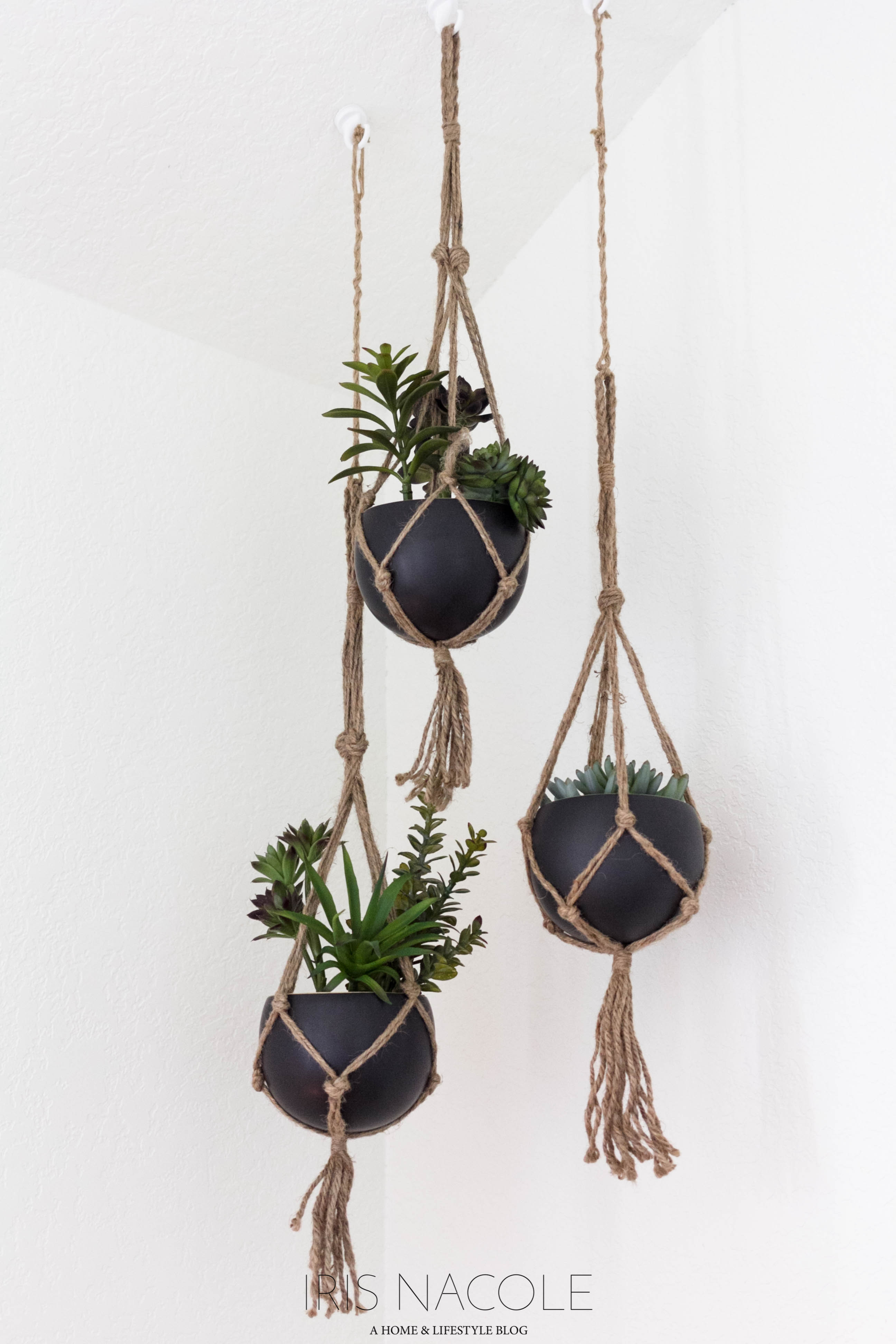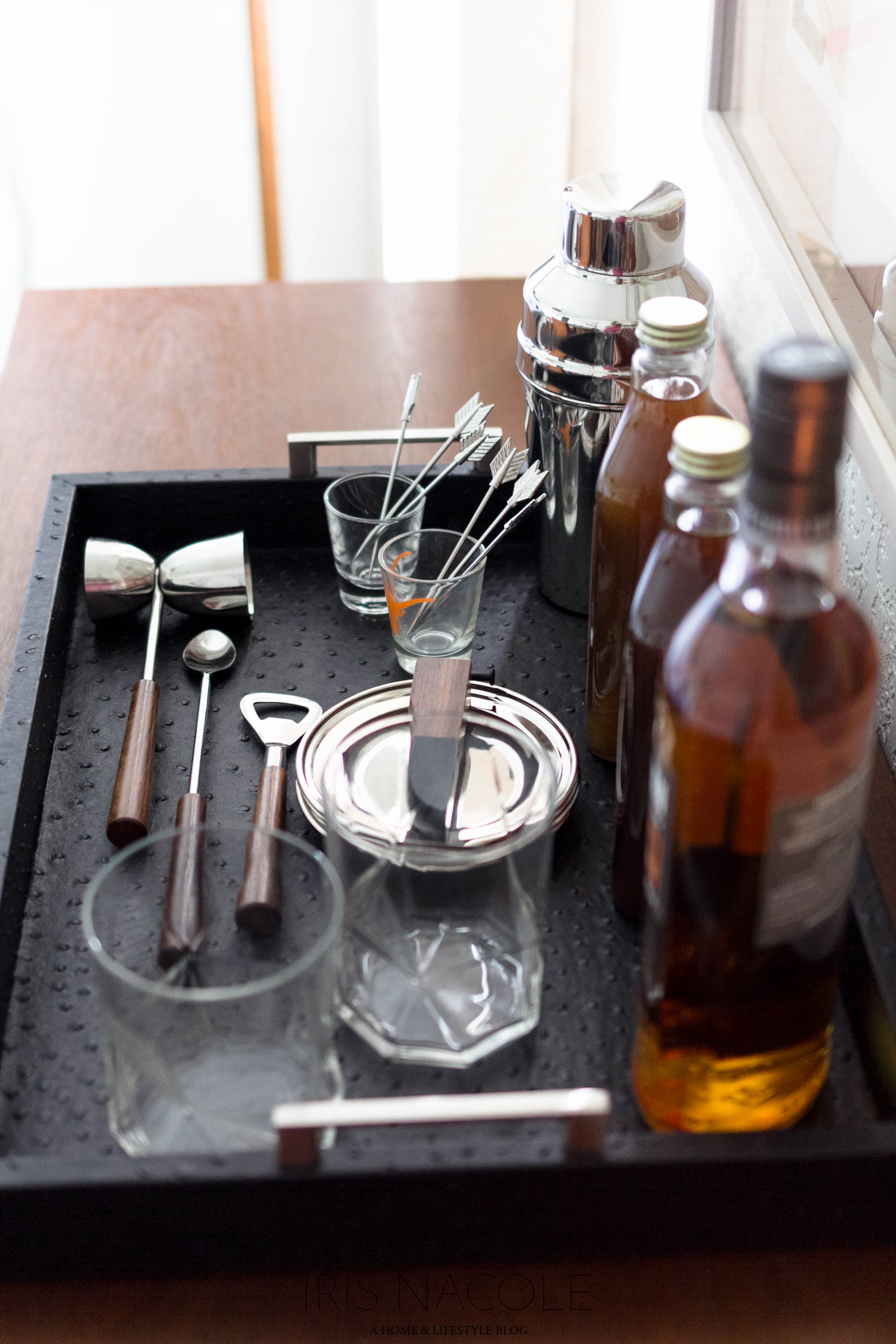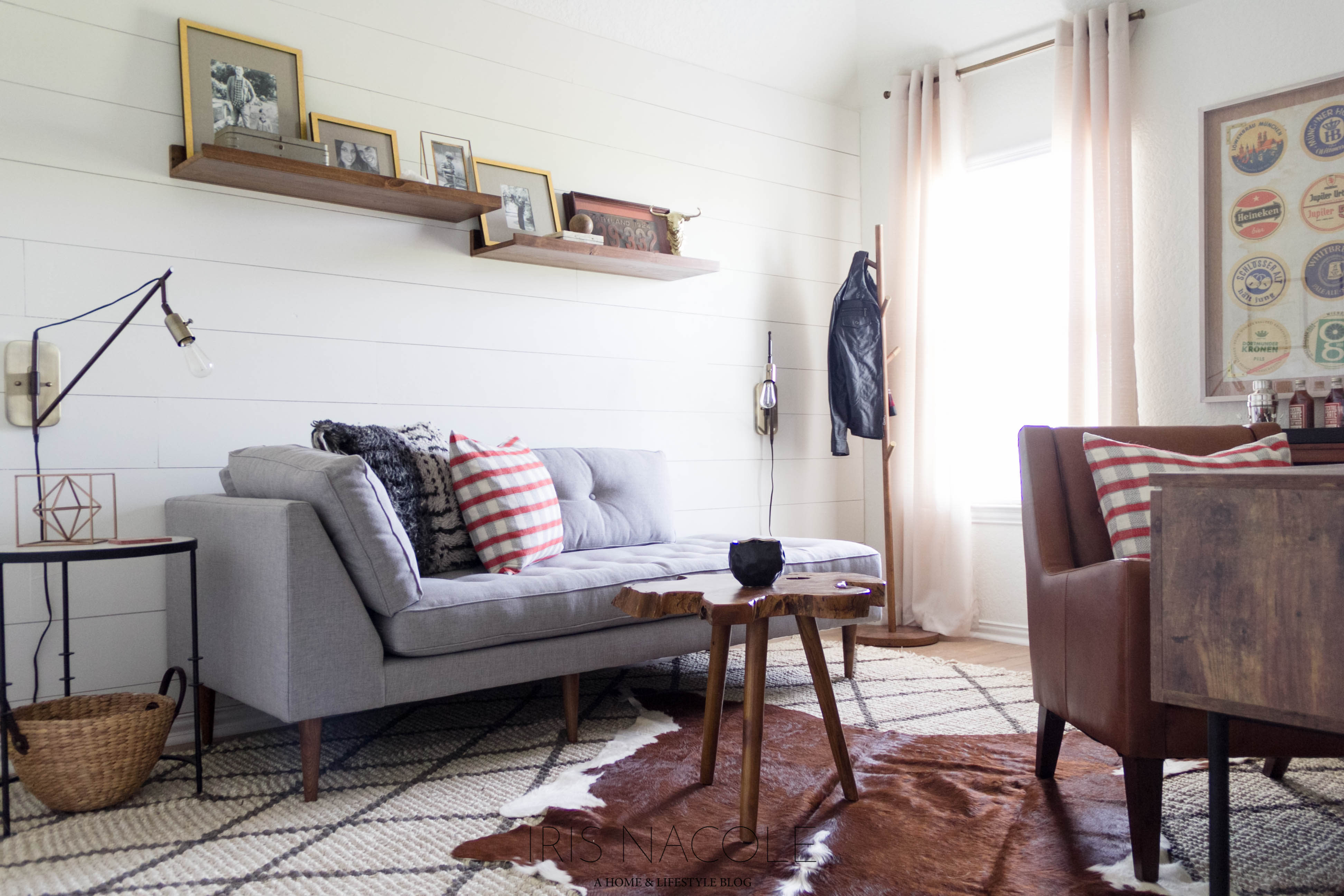 Thanks to Linda of Calling it Home for hosting this great challenge again this year, and to all of you for stopping by today!
Design, Styling, and Photography all done by myself.
**This post contains affiliate and sponsored links.  All opinions are my own.**
A special thank you to our sponsors, Rugs USA, and Lamps Plus.  Rugs: Cowhide Rug, Jute Rug (Check out their Sale!)  Lamps: Hobson Bronze and Antique Brass 17″ High Wall Sconce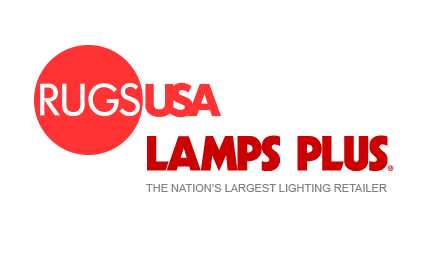 Get the Look!

Source List:
Lounge, Gold Frames, Coat Hanger, Desk Chair, Plaid Pillows-West Elm
Sconces-Lamps Plus (Sponsored)
Shelves, Tumblers, Cocktail Shaker, Coasters, -Pottery Barn
Rugs-Rugs USA (Sponsored)
Desk-Wayfair
Planters-Target
Faux Plants-Hobby Lobby & Michael's
Curtain Rod-Lowe's
Wood for Shiplap Walls- Home Depot
Longhorn Photos-Shutterstock
Side Table, Decorative Objects (some were family heirlooms), and Desk Objects, Black and White Pillow, Beer Logo Art, Curtains, Black Gallery Wall Frames, Serving Tray-Home Goods
You may also like! (Click on the pictures to take you to the post.)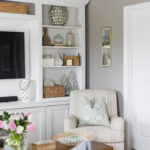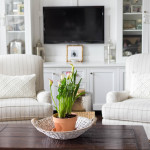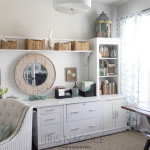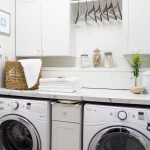 See the "featured designers" here!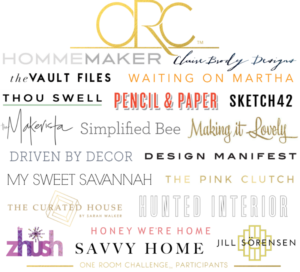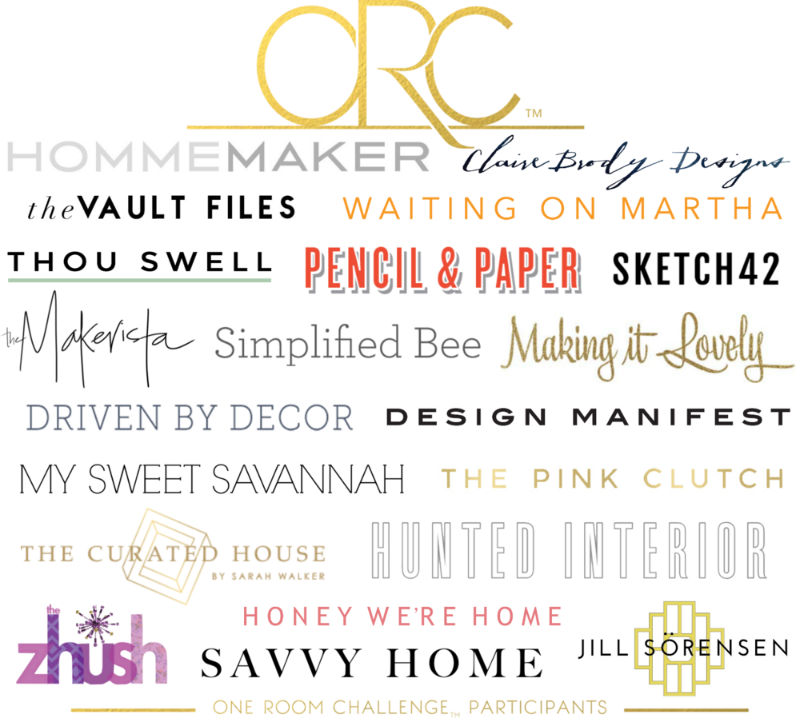 -Iris