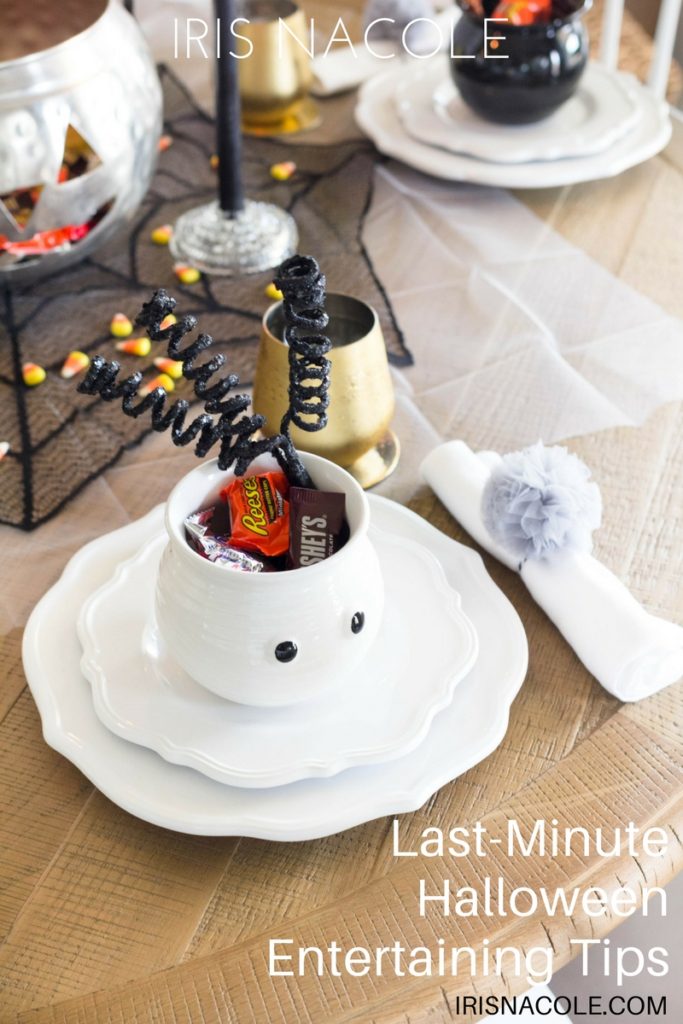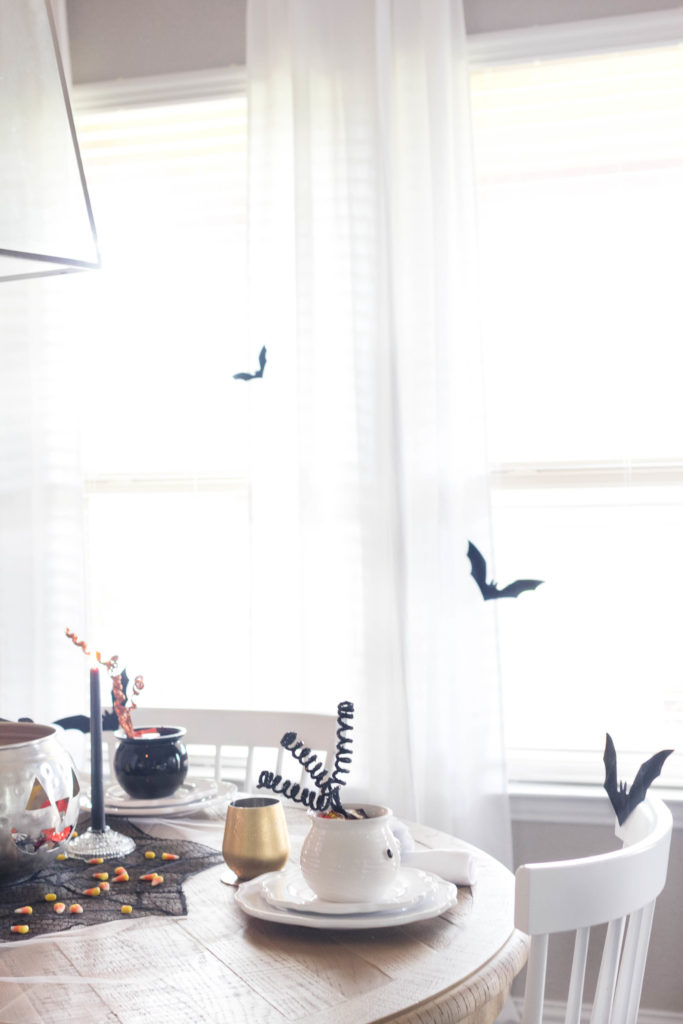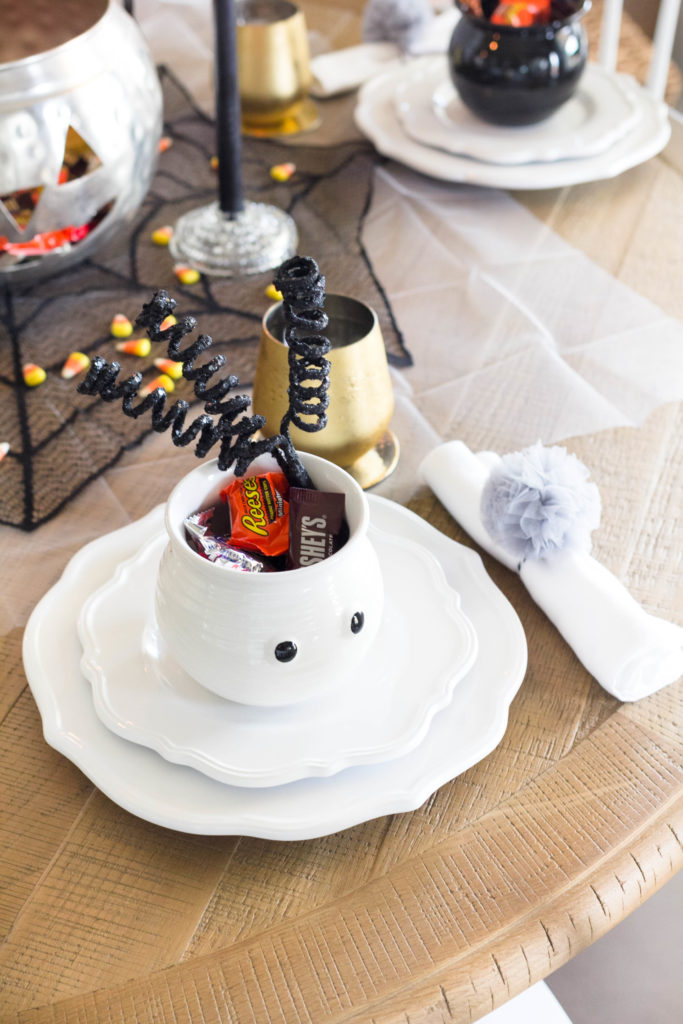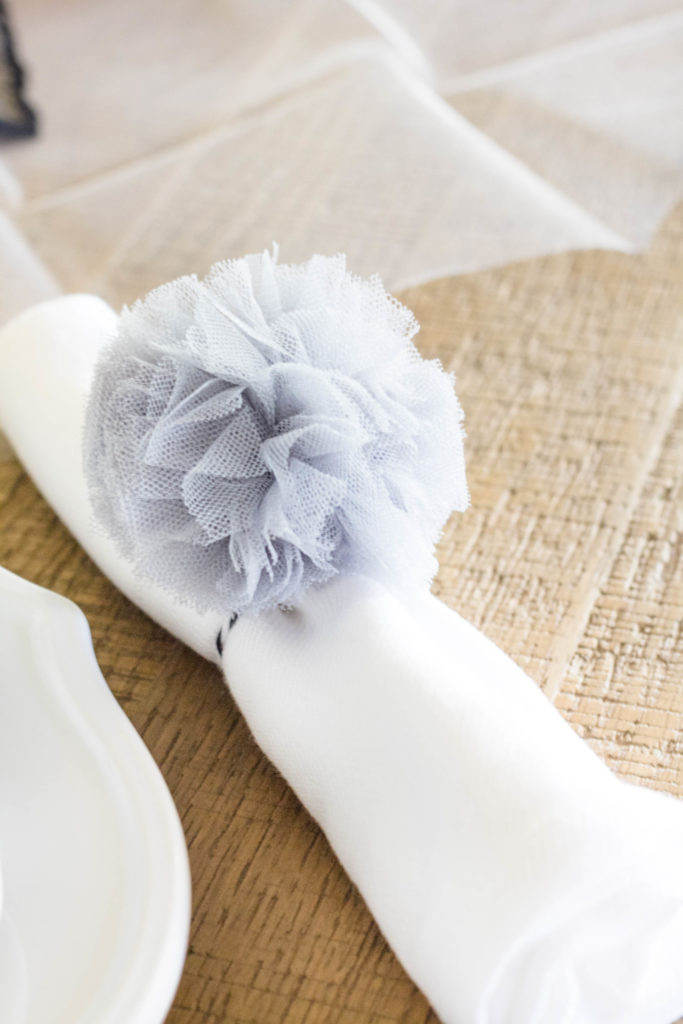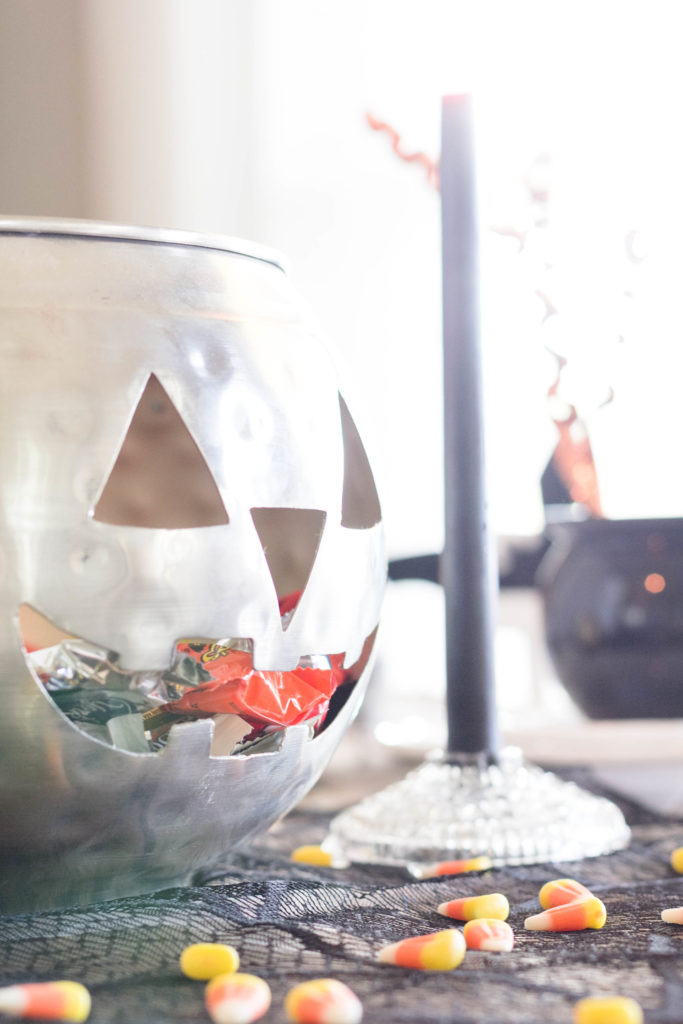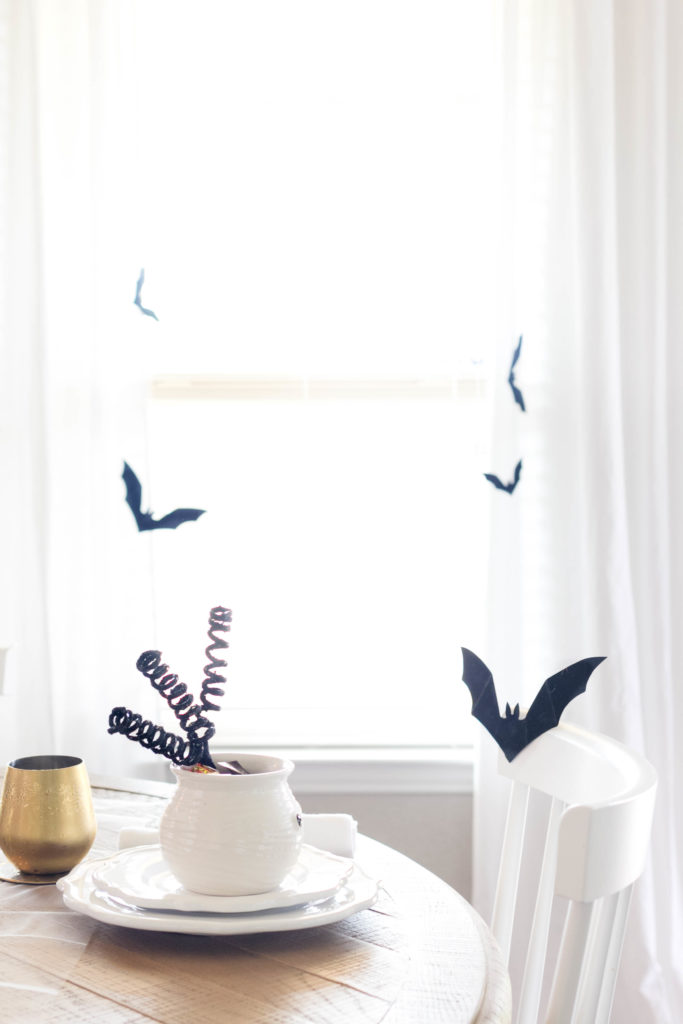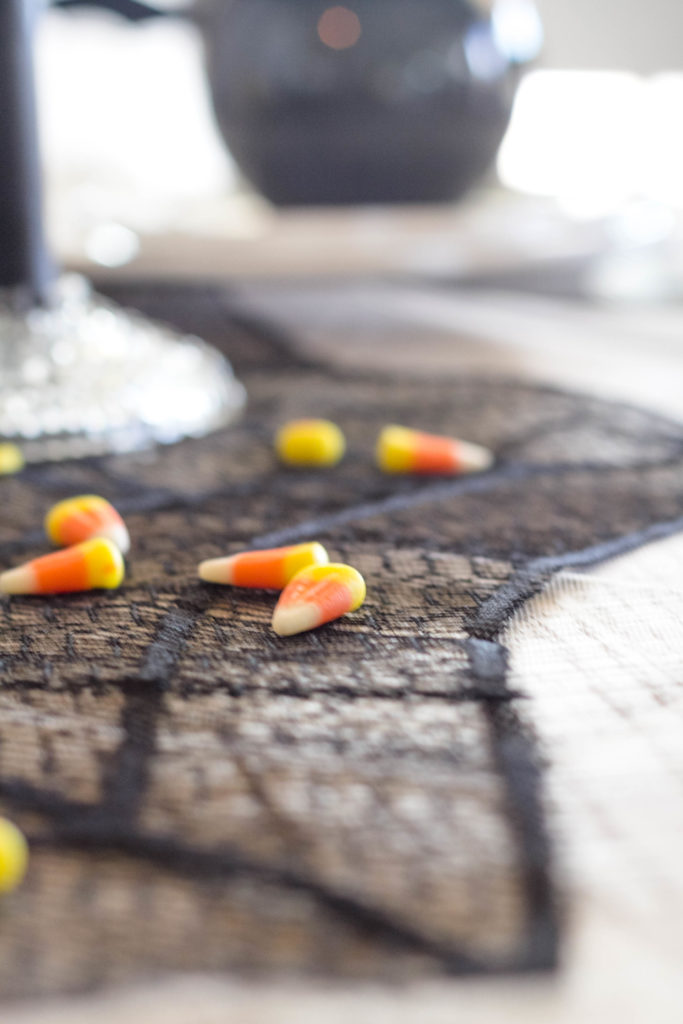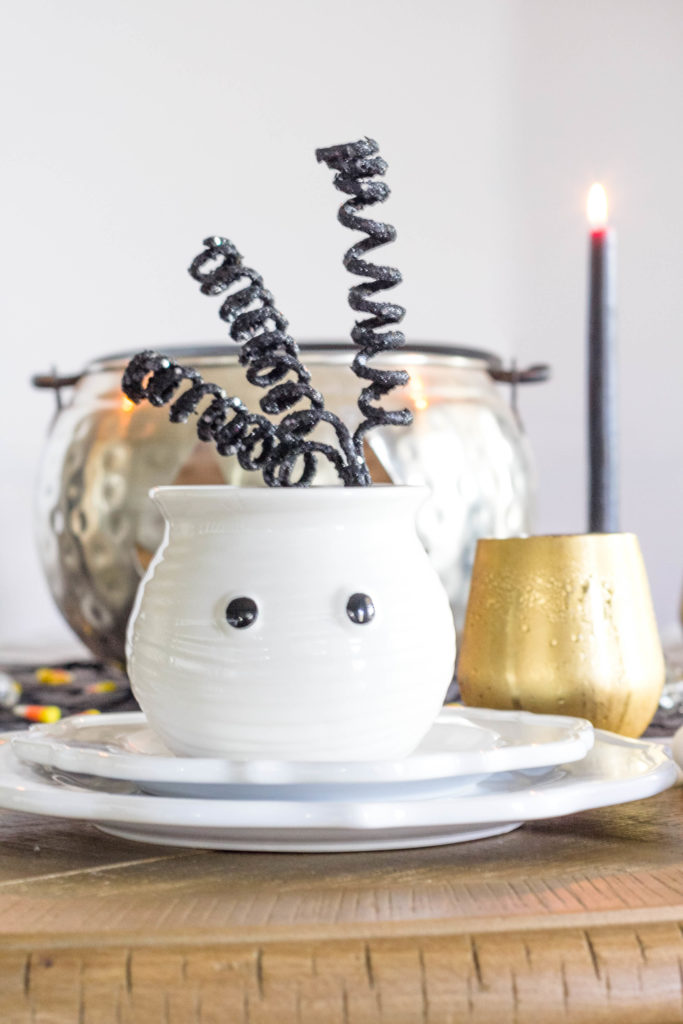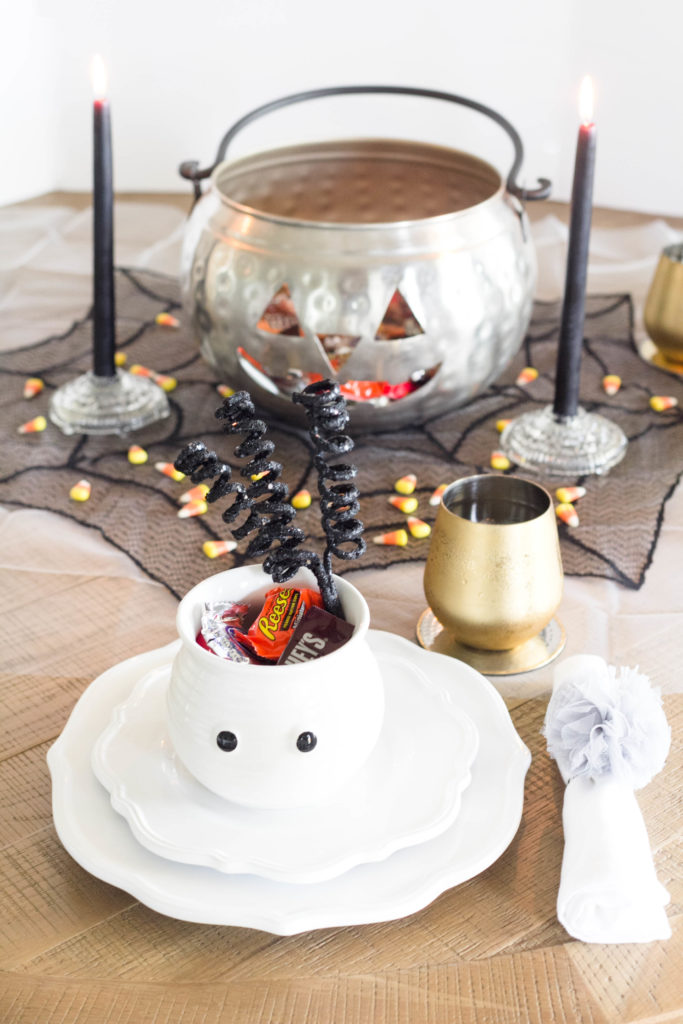 It's not too late to celebrate!  I'm a true believer that decorating/entertaining doesn't have to be time-consuming or expensive.  Hence my dollar spot/last-minute table setting I'm sharing with y'all today.  Having picked up key pieces over the past couple of months, I was ready to decorate weeks ago, but even if you haven't had time to collect anything yourself, I'm sure you'll be able to find plenty of good deals, as the stores are ready to move their inventory out for the new holiday decor.  Try places like Target, Walmart, your local craft stores, and thrift stores.
Look for decor pieces such as bats, spiders, spider webs, themed serving trays/bowls, straws, and tablecloths.  They should be fairly easy to find, and depending on the style of decor you're looking to create, you can choose from the more sinister/creepy looking supplies, or whimsical/childlike supplies.
If you're like me, you'll probably mix it all up to create something unique!  For example, since having my son, I've been adamant about decorating at least a bit to fit his age, and the occasion.  Since he's still small, I find that mixing cute decor pieces such as the mummy bowl in the setting above, with more sophisticated pieces like the dinnerware and thrifted crystal candle holders, gives me a look that will not only catch his attention, but satisfy any adult as well.  I mean, I like it, and I hope you do too!
If you haven't come up with a meal plan just yet, searching Pinterest for easy to make food/drinks to fit the party theme is a great place to start.  Seriously, the amount of inspiration is endless on there!  Oh, and don't forget the candy!  It easily adds a pop of color, and I mean, who doesn't like candy?
So if you've been procrastinating, head out to the stores this weekend, and pick up a few pieces to decorate with.  Enjoy!
-Iris
Last Minute Halloween Entertaining Tips:
Pick a theme
Shop sales & Dollar Spots
Thrift
DIY
Pinterest search for quick/easy food ideas
Don't forget the candy!
HAVE FUN!
Related Posts: